Sony has been making Android phones for a long time, but because its mobile hardware design language never evolved past 2012, and the company didn't really push its devices heavily to US consumers, they never got much attention here on the site. Both of these things seem to be changing in 2018, though, with the launch of the latest Xperia XZ2 devices.
Not only do Sony's latest phones look good and have all of the right specs, but US buyers can find them for purchase at any number of retailers (carriers excluded), including Best Buy and B&H Photo. Priced at $800 unlocked, the Xperia XZ2 may be too rich for some without the help of carrier payment plans, but we're here to determine if you should bite the bullet and pick one up anyway.
This is our Sony Xperia XZ2 review!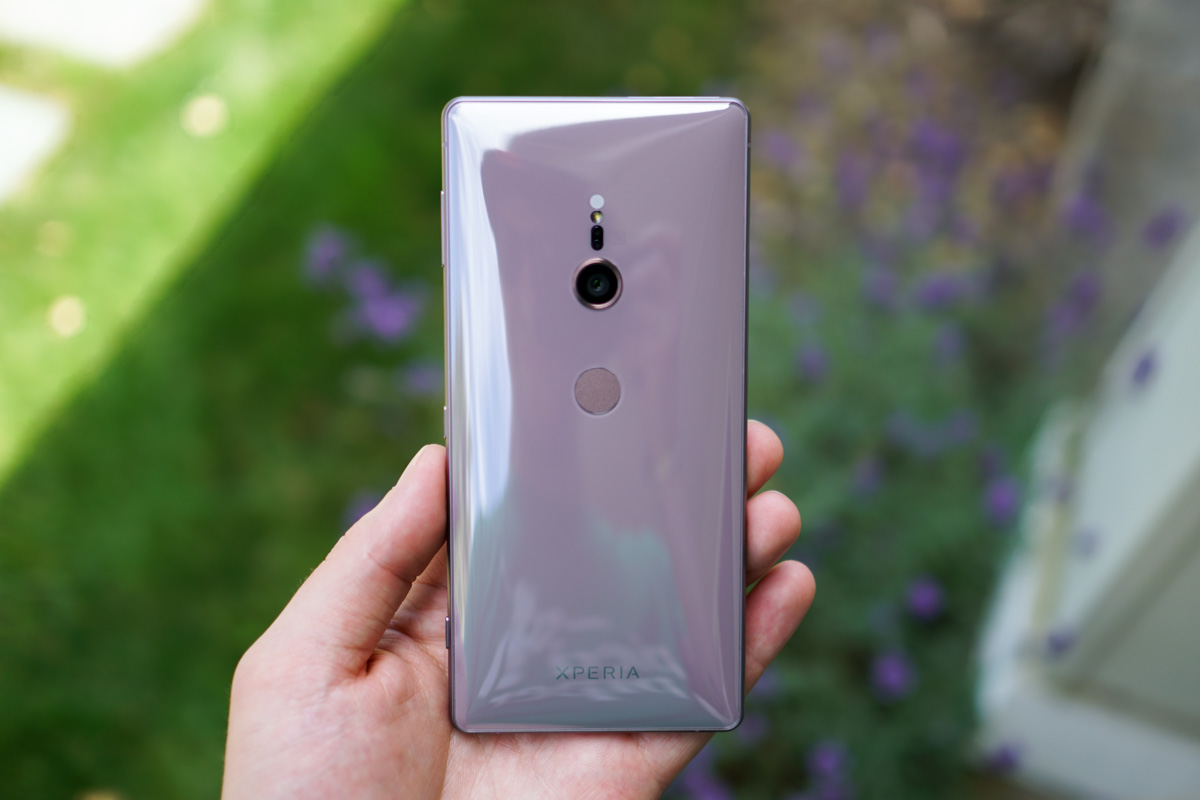 The Good
---
Specs
Xperia XZ2 has high-end specs, no doubt about it. The phone features a 5.7″ FHD+ (1080 x 2160, 18:9) HDR display, Qualcomm Snapdragon 845, 64GB storage, microSD up to 400GB, 4GB RAM, single rear-facing camera (19-megapixel, 25mm wide angle, f/2.0, 1.22um), 5-megapixel front-facing camera, 3180mAh battery, Fast Wireless Charging, Bluetooth 5.0, NFC, USB-C (USB 3.1), stereo speakers, fingerprint reader, water and dust resistance, and runs Android 8.0 "Oreo" out of the box.
While this is a solid list of specs, if I could request a few things for the $800 price tag, it'd be a bit more RAM (6GB would suffice in 2018), a higher resolution panel, and a larger battery. All of these would likely lead to an even higher price, but still, I'll always be a little greedy when it comes to what I want to see in a premium flagship mobile device.
Here is the full list of Xperia XZ2 specs.
Software
I haven't played with a Sony phone for years, but I'll tell you, I'm picking up what they're putting down. The software ideology on the Xperia XZ2 reminds me very much of OnePlus, how they'll give you a very vanilla feeling OS, but with minor things done here and there to beef up the feature set. While OnePlus does this by way of custom system settings, Sony does it with their suite of apps. I enjoy this because if I don't want to use them, I don't have to. Sure, you could be rude and call it bloatware, but it only takes a few seconds to disable a couple of apps, so calling it bloatware seems too strong. For the most part, though, this feels very much like stock Android, which I'm all about.
When heading into the Settings menu, you'll see all of the usual things, but Sony has gone ahead and added in an "Appearance" menu. Inside you can change up the phone's theme, add Xperia Loops, customize your pane transitions on the launcher, as well as change the launcher's grid size. Furthermore, you can head into the Display section of the Settings menu and choose which system icons you want to appear in your notification bar. Typically, you don't see this level of customization options, but hey, this is cool.
If you didn't see, this next part has me pretty excited — the Android P beta is downloadable right now on this phone. Now, not only is it cool that Sony has opened this device up to experimental software straight from Google, but it could be seen as a sign that this device will see solid update support or at least a timely update to Android P when it's launched later this year. We already know that phones running a Snapdragon 845 are ahead in line to receive the update, but considering the beta is already available, owners should feel rather confident.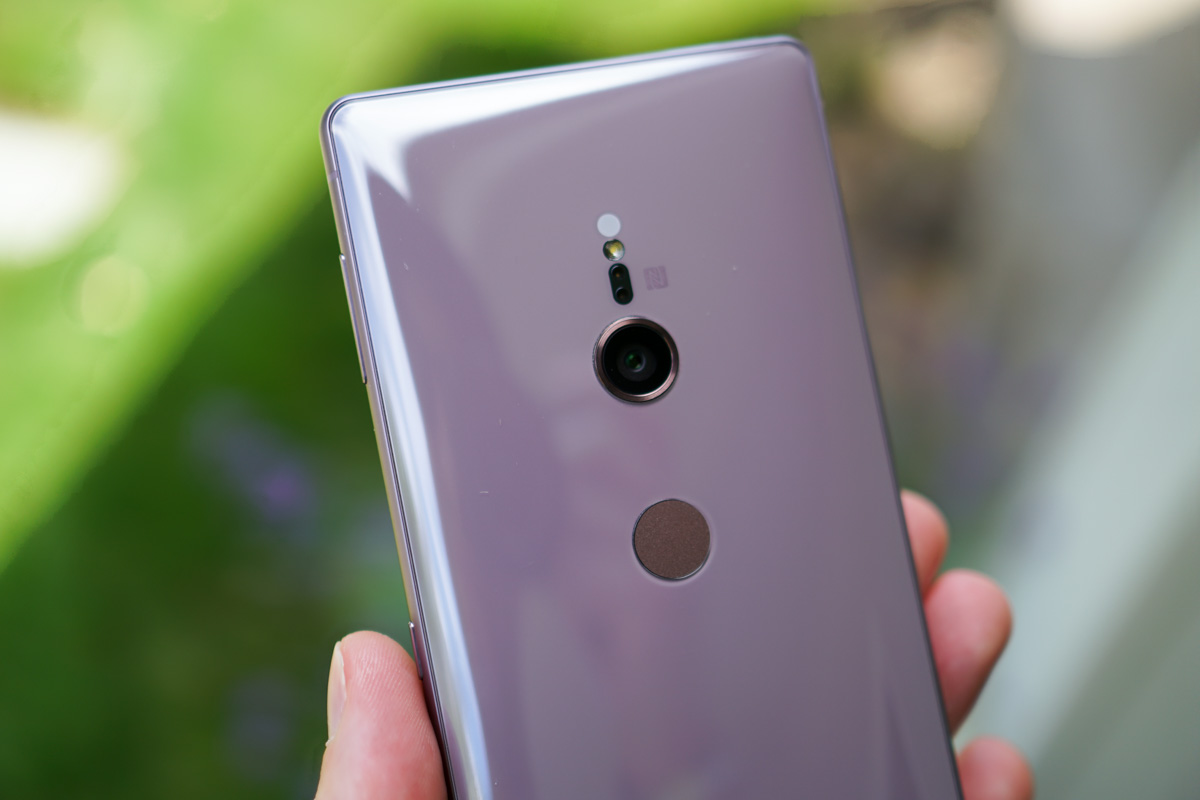 Battery
Even with a relatively smaller 3,180mAh battery, I found that the Xperia XZ2 kept up with me exceptionally well. My usual day is 7:30AM to 11PM and I was going to bed with over 40% battery a few times and about 3-4 hours of screen on time. For me, that's really good.
Sony also has plenty of battery modes to help you get even more life out of the battery. Inside of the Battery menu, you can enable a Stamina mode and Ultra Stamina mode, both of which cut back on what features of the phone can be used. Sony even has something called Battery Care in the device. As the feature reads, "Battery Care detects when you usually leave your device charging for hours and estimates what time you will disconnect the charger. Then it controls the charging speed to charge your device up to 100% just before the estimated time." What this ultimately does is prolong the life of the battery itself, which seems genius to me.
Performance
Thanks to a minimal approach with its skin and possible types of software optimization, coupled with the SD845 and 4GB RAM, the Xperia XZ2 flies. Over my review period, I've had a very positive experience with the phone's performance. I notice the smoothness when unlocking the device and moving in and out of apps, which also allows me to tell you that I appreciate whatever Sony has done with the device's task management system. On a few phones, I can open up a game, only to come back to it shortly after and have to go through the entire loading process again. That doesn't happen on this phone.
While the phone doesn't have a dedicated Gaming Mode or any tweakable settings for improved performance, what you do get is Xperia Actions inside the Settings menu under Xperia Assist. In here, you can select what happens whenever you open a certain app, namely a mobile game. For example, whenever I open up my Star Wars game, I can have the phone automatically block incoming notifications, set the media volume to high, as well as "Optimize your Xperia for gaming performance." Sadly, it doesn't specify what it's doing here, but I have to assume it has to do with the speed of the CPU or something along those lines. I'd much prefer custom toggles for that stuff, like a toggle for screen resolution and CPU speed, but it seems to work just fine and can be set for any number of apps on the phone.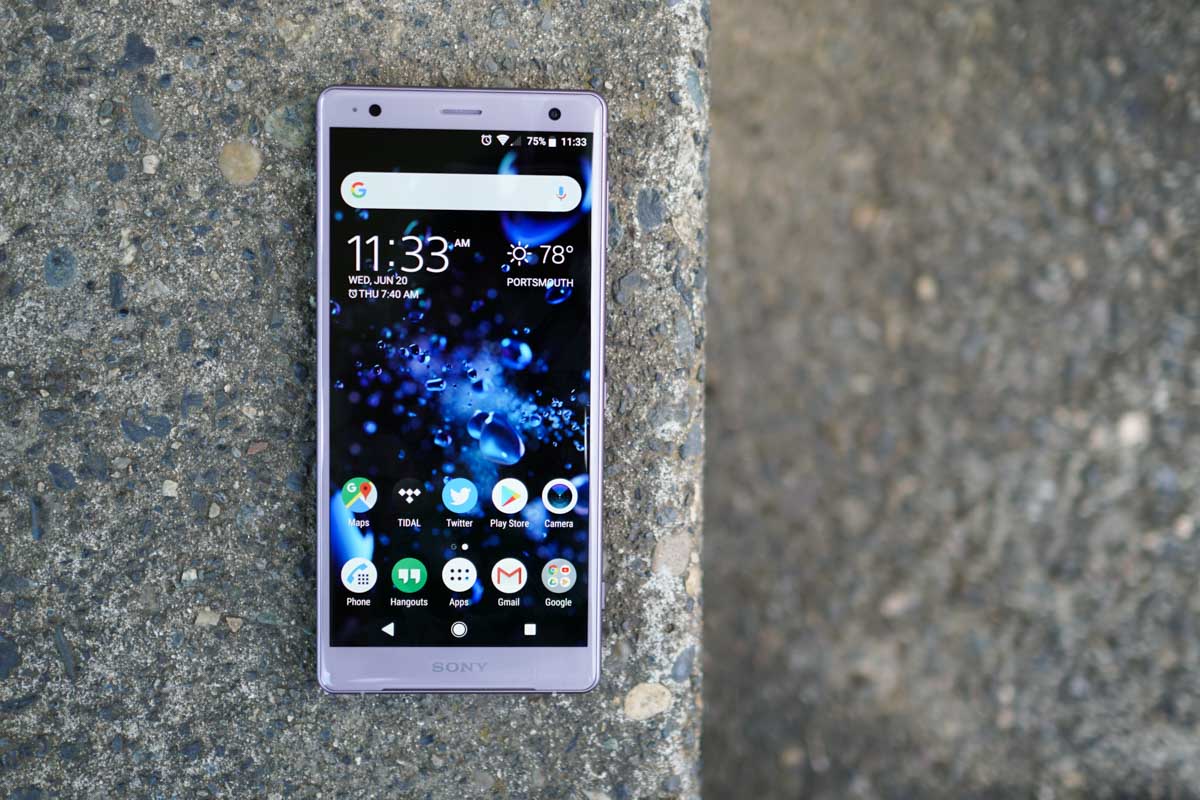 Somewhere in the Middle
---
Camera
On the backside of the phone you have a single 19-megapixel shooter, capable of 4K recording, HDR shooting, as well as 960FPS slow motion video. From my time with it, I came away rather impressed with the camera's quickness to focus on a subject and then snap the shot. While I had zero issues when lighting is good, things are quite different when in darker environments. As I noticed when shooting, and you'll see the results below, whatever the software process is for when the camera takes a dark shot isn't good. Many shots come out blurry with noise, and the camera's focus area is very narrow, meaning when you want the camera to focus on everything in the shot, it has a hard time doing so without blurring some aspect of the shot out. It's like a natural bokeh effect from the lens, but there are times when you don't want that to happen.
The software is very straightforward and easy to use. You have a Superior Auto Mode, Manual Mode, as well as add-ons like AR Effect, Creative Effect, Sound Photo, and Bokeh. The camera also has Google Lens built-in. Inside of the Settings menu, you have options for Object Tracking, Auto Capturing, and even Predictive Capture. All of these things are great when you're working with a subject that doesn't want to fully cooperate, such as an animal or child. And thanks to all of the hardware buttons, you can have camera action shortcuts assigned. For example, you can set a burst shot via the dedicated camera key or just set a display touch capture.
Overall, the camera is solid in the right lighting with a lot of great software additions, so you should be able to easily capture whatever it is you may need should everything be aligned properly. I didn't play with the 960FPS slow motion as much as I would have liked, but from what I did try, it was very cool, too. The main takeaway for me is that focusing during the video taking process isn't too easy and the camera doesn't handle things very close to the lens well when in that mode. If you're doing some type of action shot, though, it should turn out very well.
Here are some camera samples with no edits besides resizing.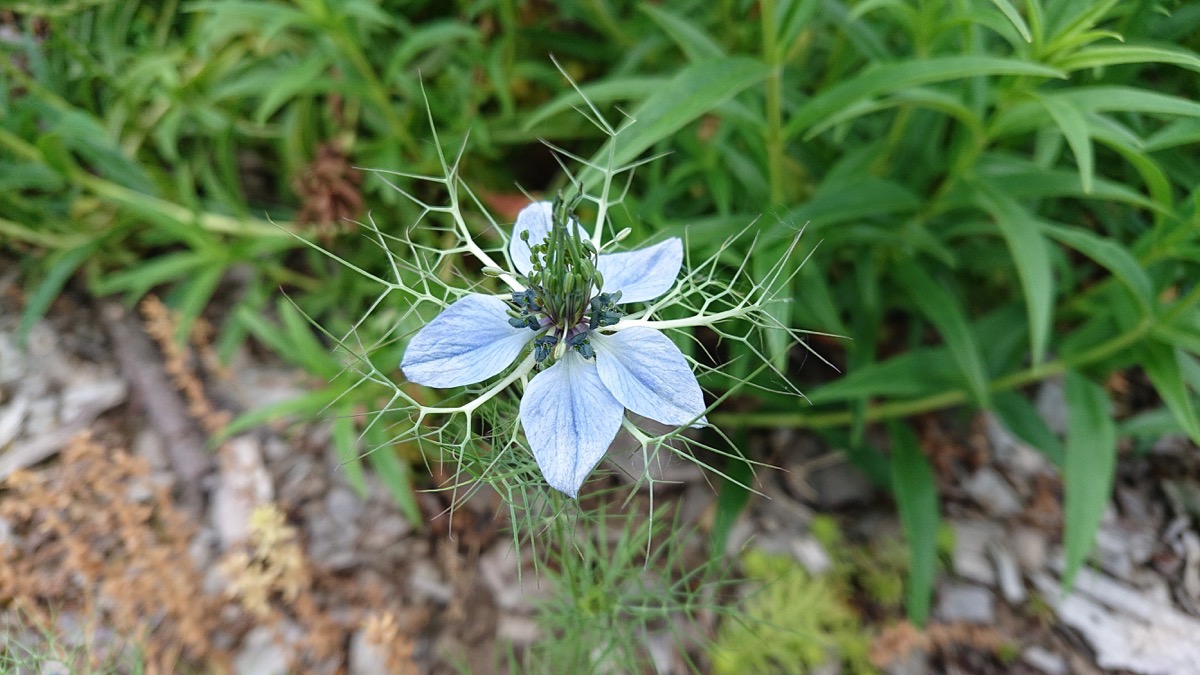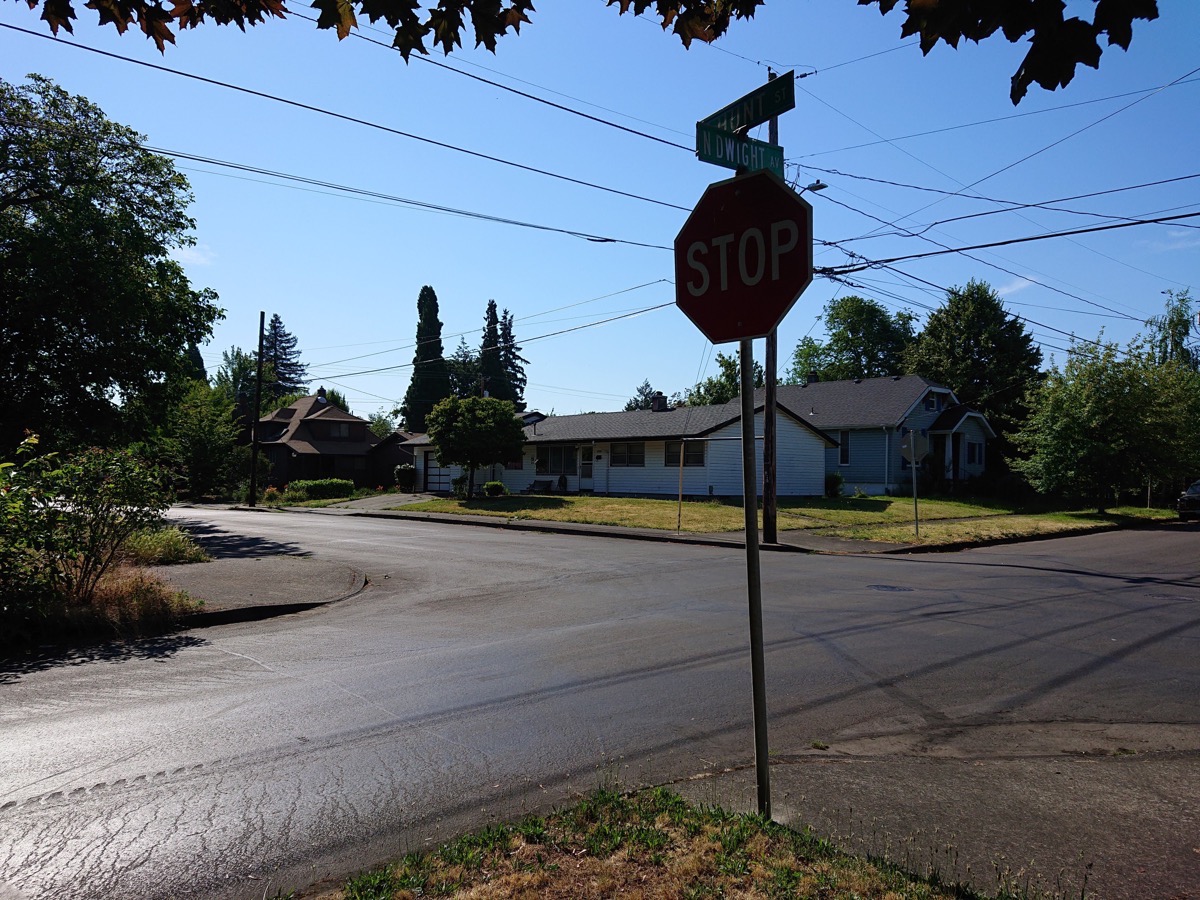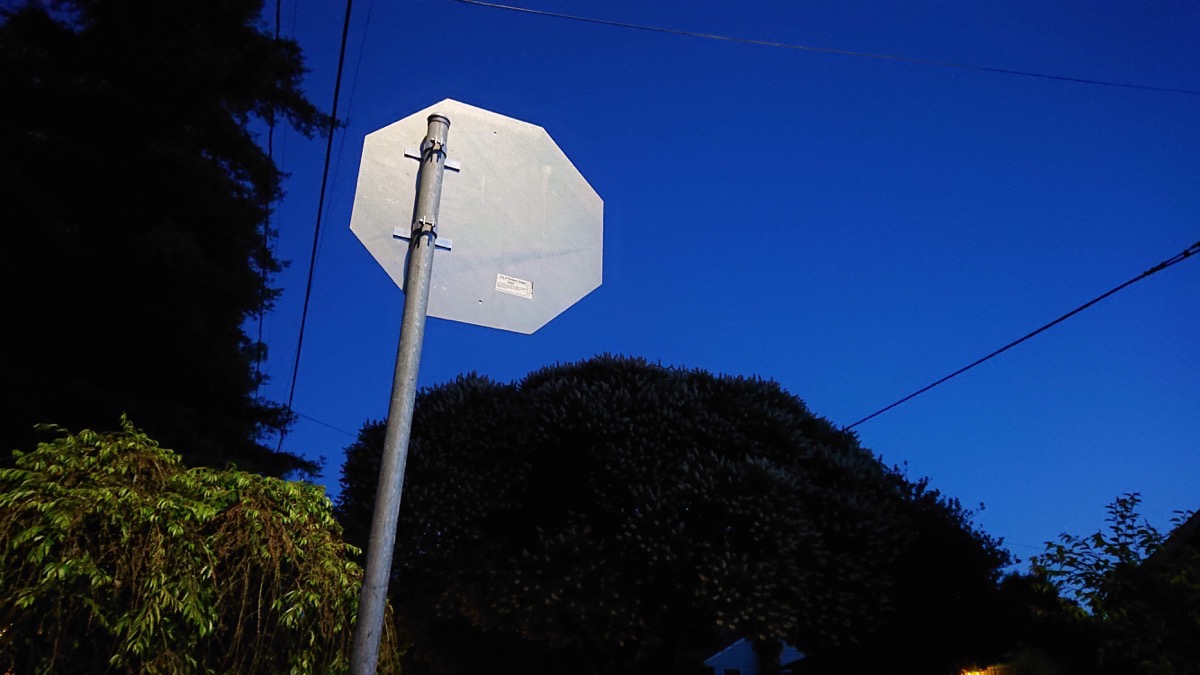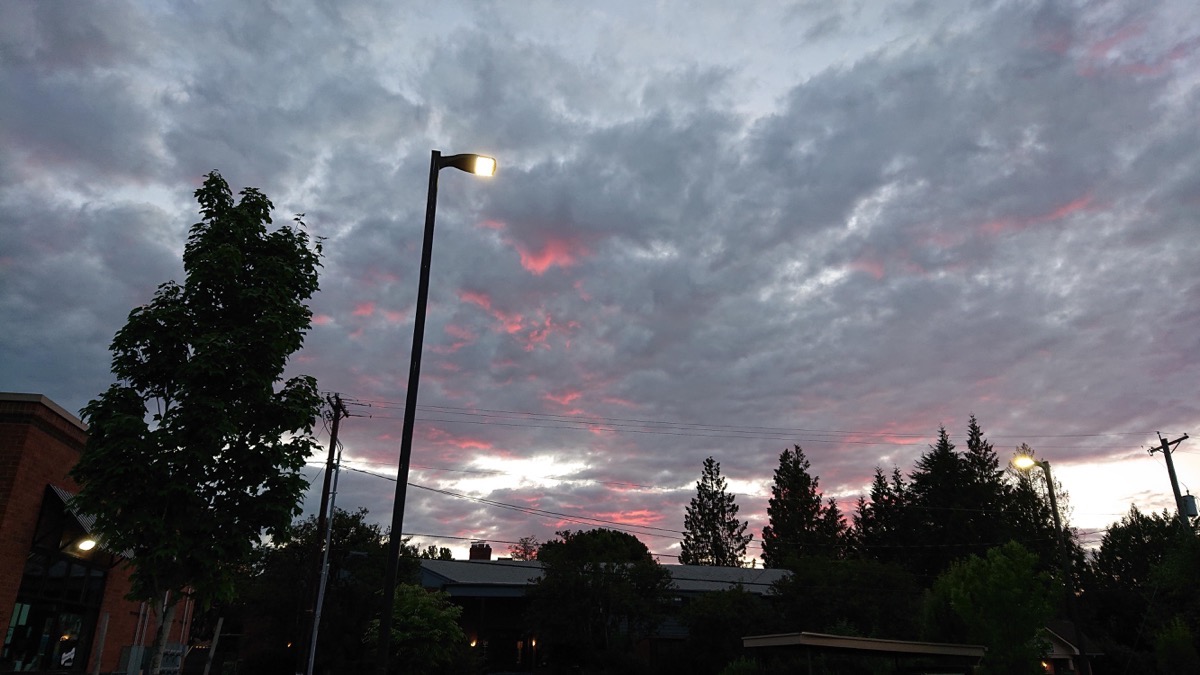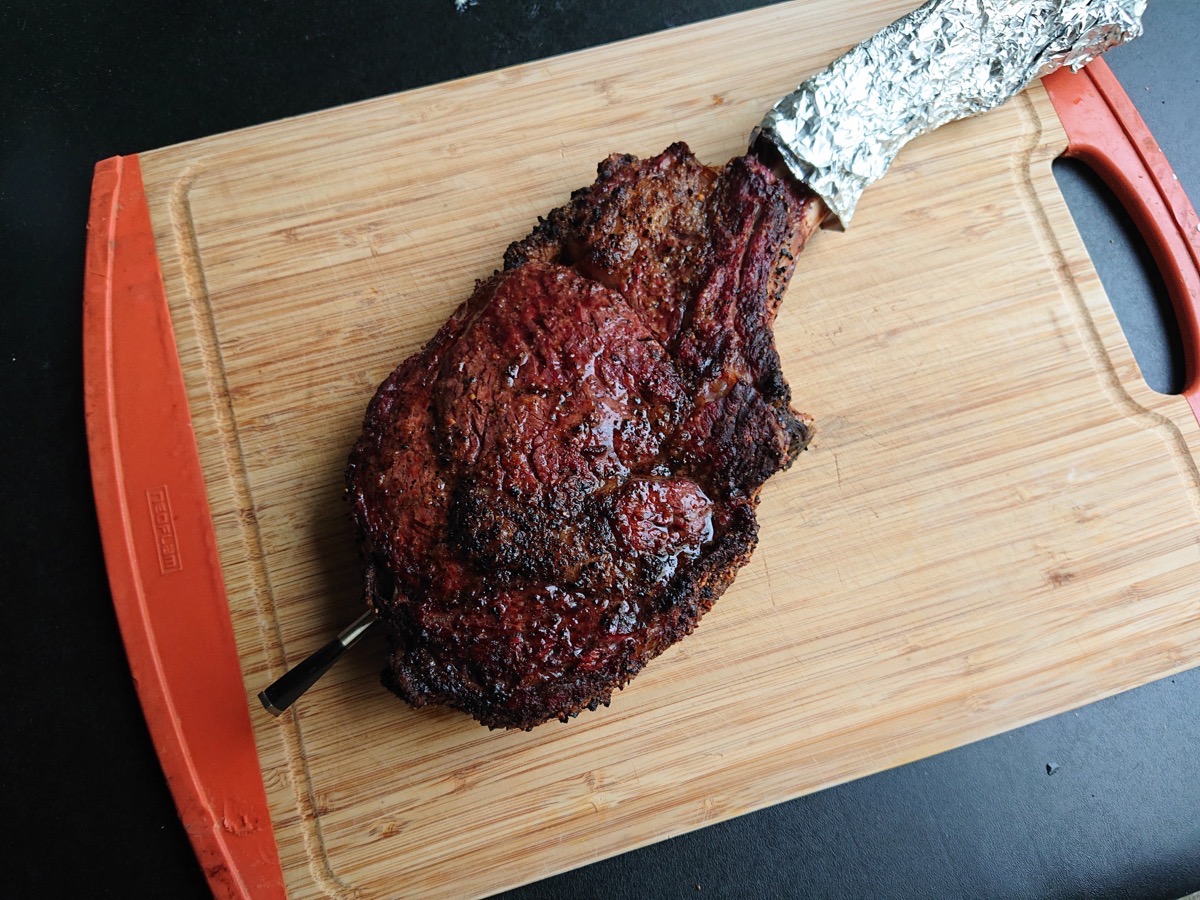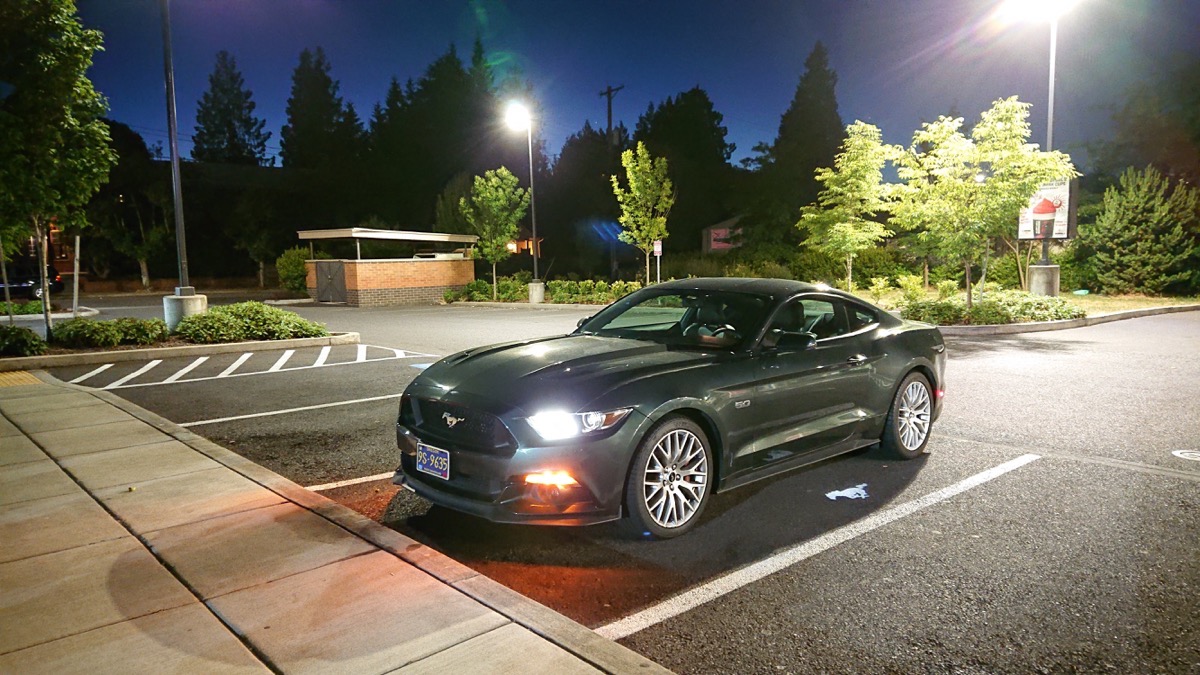 Display
Triluminos. Triluminos. Triluminos. I love that word. This phone features a 5.7″ Full HD+ (1080 x 2160, 18:9) HDR display
with Gorilla Glass 5. As for that whole Triluminos thing, it's Sony's fancy speak for a wider palette of colors and more natural shades and hues. Do you really notice anything different? Not really, and in fact, I think it's a serious downer that this phone only has a 1080p resolution. At $800, one of Sony's 4K panels would have been sweet, but of course, that was saved for the XZ2 Premium. Bummer.
Beyond the pixel count and fancy words, the display works just fine, even in direct sunlight. Inside the Settings menu, users can select different color profiles to suit their preference, with myself opting for sRGB aka Professional Mode. The display also supports Night Light for when your eyes are getting strained from the constant bombardment of blue light and Ambient Display is also present.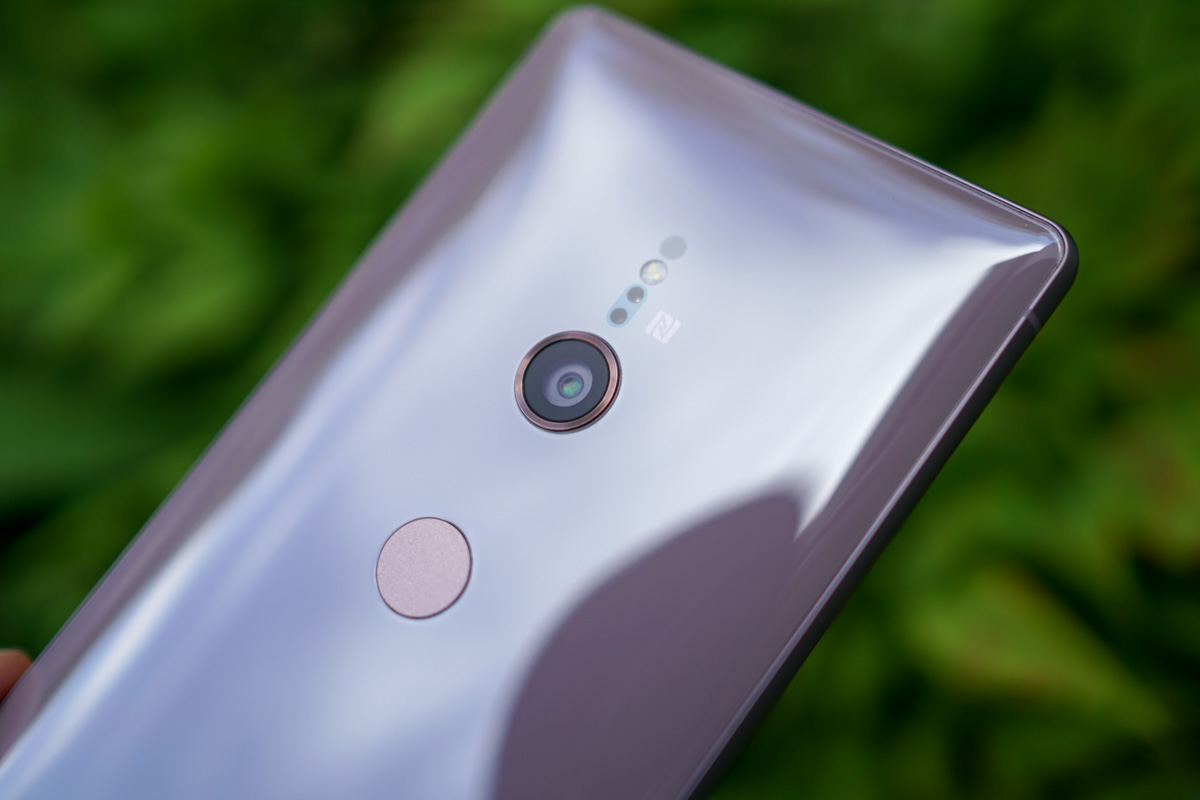 The Not-so-Good
---
Hardware/Design
Xperia XZ2 is covered by glass, with metal around its sides. It's a handsome phone, with somewhat minimal bezel, at least when compared to past Xperia devices. Unfortunately, the phone's bubbly backside has gotten me triggered more times than a few. Many times, if the phone is not on an absolutely flat surface, it will slide around and has even ended up on the floor. And of course, even if it's on a flat surface, the rounded back makes it so the phone is constantly wiggling when you press on it. Coming from flat phones, it's something you have to take into account to ensure you don't put the device in a compromising position. If the phone ultimately slides off something tall enough and breaks, you won't be happy about it.
Another aspect of the design that bothers me is the fingerprint reader placement. The reader sits incredibly low on the backside of the phone and sits rather flush with the body. Frustratingly, I have put my finger on the camera more times than I'd like to admit when searching for the fingerprint reader back there, which really wouldn't be an issue if Sony had thought out the placement of both things a bit more. I understand not everyone will run into this problem, but it happened enough to me to mention it in this review. We've always stressed that fingerprint reader placement is important and the XZ2 doesn't quite get it right.
Availability and Pricing
---
Xperia XZ2 can be found in the US, but only unlocked and you won't find it through US carriers. Does that make it a bit harder of a pill to swallow at $800? Absolutely. Currently, the device can be purchased from Best Buy (certain colors are available in-store), B&H Photo, Abt Electronics, Rakuten, and even Sears. Unlocked, the device is certified for use on AT&T and T-Mobile, but Verizon customers will need to opt for the XZ2 Compact if they were hoping to try out Sony's latest.
As for the $800 elephant in the room, it's tough to recommend this phone at that price when you have plenty of other solid options for much cheaper. The first phone that pops up in my mind is the OnePlus 6. It starts at just $529, and while you still don't have Verizon certification, you're getting similar specs and software support (maybe even a bit better). If you want to spend the same amount of money but get more phone, you can opt for a Pixel 2 XL or even a Galaxy S9. I won't go into the minute details of each of those phones since most of you should already know their pros and cons, but I'm just saying, I'd probably use both of those phones over the Xperia XZ2 for any number of reasons.
Other Notes
---
No Headphone Jack – Nope, the Xperia XZ2 doesn't have a headphone jack, but in the box you should have a USB-C to 3.5mm headphone jack adapter. I will say, I don't know why Sony did this. You can't tell me there isn't room for one on this body. The phone has a pretty sizable chin and forehead, and it's not nearly thin enough to not accommodate one. If Sony is simply following the trend here, it's not cool. And don't worry, I wouldn't only knock Sony for this. I will knock everyone for this.
Girlfriend Impressions – "It's too heavy and I don't like the placement of the fingerprint reader. I like this different pinkish color and the display. It's interesting having a phone that is so curved on the back compared to a lot of phones laying flat when you put them on a surface. Just a personal preference, I guess."
Gallery
---
The Verdict
---
If you're asking whether or not you should buy the Xperia XZ2, I'd say, "Sure, go for it." However, I only say that if you aren't on Verizon and don't mind the bubbly backside. I know the hardware is an interesting thing to gripe about, but seriously, it can be annoying when your phone is constantly rolling around on a flat surface.
Back to why I really enjoy this phone, though, the software is exceptionally smooth and the UI is easy to become familiar with. I appreciate what Sony is doing when it comes to Android P development, too, and it gives me a bit of hope that Android will be just as good as iOS one day when it comes to software updates. We're not there yet, but hey, it appears to be getting better for some.
The Xperia XZ2 package itself is a good one. You have a good camera on the back, a solid spec sheet for 2018, and hardware that doesn't look like it's from the earlier part of this decade. I am glad this is the the first Sony device I've used in a while because the company did a great job here.
---
Buy Xperia XZ2