In May, we saw a new LG Wear OS watch stop off at the FCC with model LM-W315. We assumed at the time that it was a recently rumored LG Watch that sported a hybrid design made up of both mechanical and touch components. And that W315 watch still may be! However, a new LG Wear OS watch showed up today at the FCC under model number LM-W319.
The FCC documents do not reveal much, but we can tell that it's a Wear OS device based on the e-label document that shows the UI. That's a Wear OS settings menu, even if it may be an unreleased version.
The FCC tested the device for Bluetooth and WiFi, but no cellular. This is a WiFi-only watch.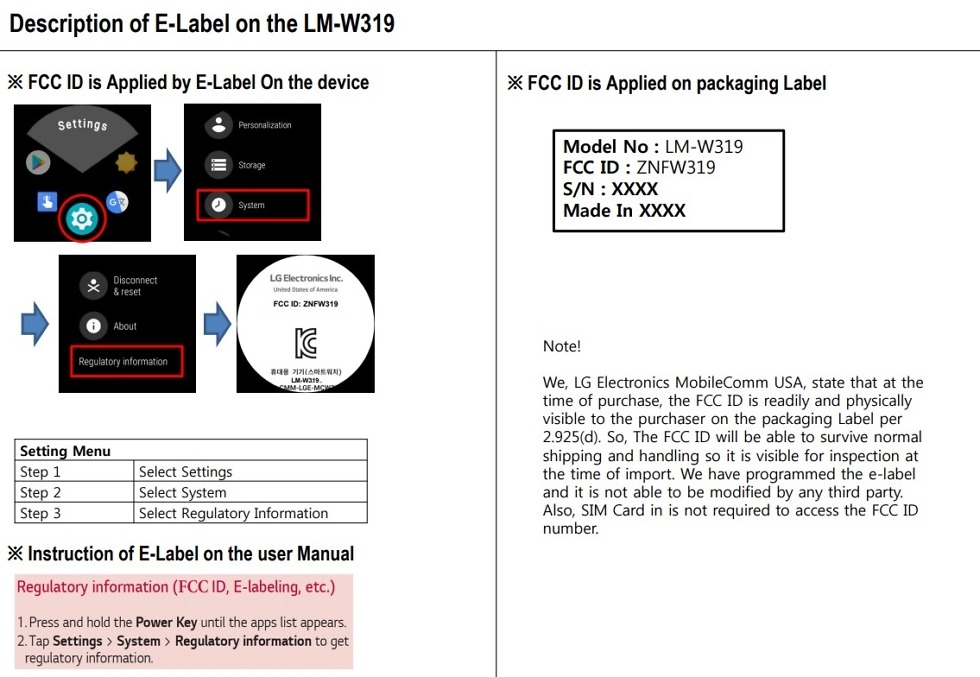 Additionally, I should point out that both the W315 and W319 are now listed within LG's OpenSource Code Distribution center. They are listed as mobile devices and they do indeed run Wear OS and Android O.
Having two watches ready lines up with what Qualcomm told us back at Google I/O. They have a new, dedicated watch chipset on the horizon and a bunch of partners lined up to use it. LG sure looks like they might be one of the first. Well, they better be using that new Qualcomm chip or these watches will be dead on arrival.
// FCC