We're only hours away from Google I/O kicking off and a new Wear OS watch from LG just showed up at the FCC. Is this the rumored hybrid Wear OS device from LG that's both regular timepiece and smartwatch?
Under model number LM-W315, the giveaway that this is running Wear OS is the FCC ID e-label page. The settings screen that shows you how to get to the FCC ID is that of Wear OS, formally Android Wear. Oh, the Google Play logo is sort of a giveaway too.
The FCC docs don't reveal much else, other than the tests for Bluetooth and WiFi on this "portable wrist device." The FCC did not test for cellular connectivity, so this watch is a WiFi-only device.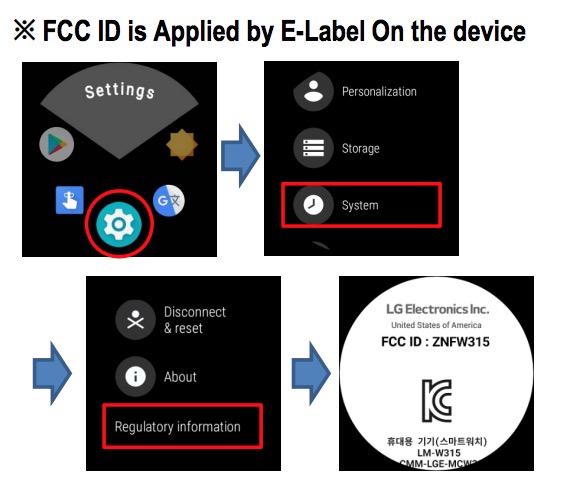 In case you were wondering, the past couple of LG Wear OS watches held model numbers of W280 (Watch Sport) and W270 (Watch Style). The model number of W315 certainly falls in line as being their next device.
Will we learn more at Google I/O about this device? Quite possibly.
// FCC