When Razer acquired Nextbit, makers of the cloud-centric Robin device, it seemed inevitable that we would see the gaming-focused company launch a smartphone. We weren't quite sure what to expect in terms of the overall package, but when the phone was unveiled earlier this month, many were pleasantly surprised with Razer's offering.
The Razer Phone comes with a solid spec list, an emphasis on mobile gaming, an audio experience that any audiophile can appreciate, as well as what seems to be a justified price. If I didn't know any better, I'd say Razer's acquisition of Nextbit paid off quite well in terms of this initial launch, but let's dive into the details to see just how this device stacks up against established Android manufacturers.
This is our Razer Phone review.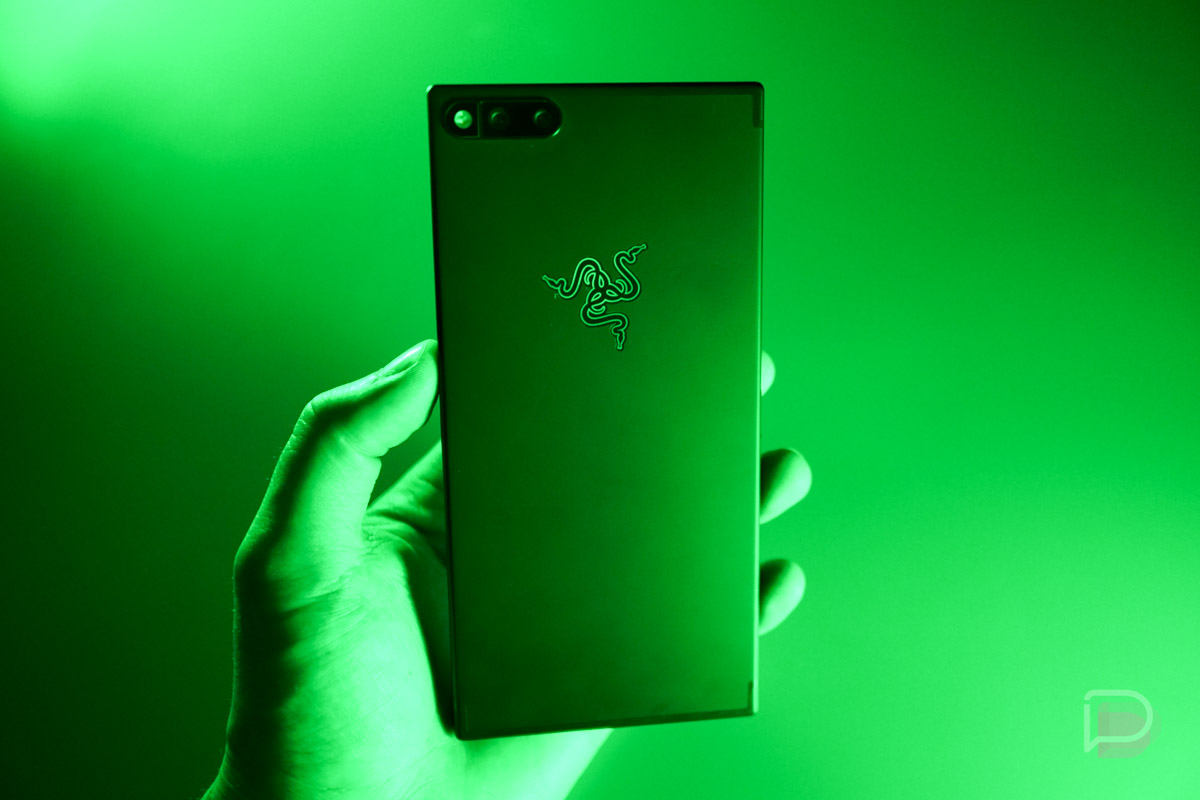 The Good
---
Specs
As I alluded to in the intro, the Razer Phone is no chump on specs, with Razer obviously taking the "spare no expense" expression quite seriously. The device features a 5.7″ QHD IGZO LCD UltraMotion display (2560 x 1440, 120Hz refresh rate), Snapdragon 835 processor, 8GB RAM, 64GB storage (expandable supported), dual rear-facing cameras (12MP f/1.75 Wide + 13MP f/2.6), 4,000mAh battery with Quick Charge 4+, Dolby Atmos-branded dual front-facing speakers, NFC, fingerprint reader, and Android 7.1+ Nougat.
For a company's first attempt at an Android smartphone, this is quite the impressive sheet. While I'm not giddy about dual camera setups (ex: Google does better with just one camera) or even 8GB RAM, Razer actually did something innovative with regard to specs, which is the LCD display capable of a 120Hz refresh rate. That's something we're not seeing from any other maker at the moment, so for Razer to bring it on their first attempt, well, that's very welcomed.
While you won't find a headphone jack or water resistance, the price for all of this is $699, which seems incredibly reasonable if high-end mobile gaming and audio performance is what you're concerned about.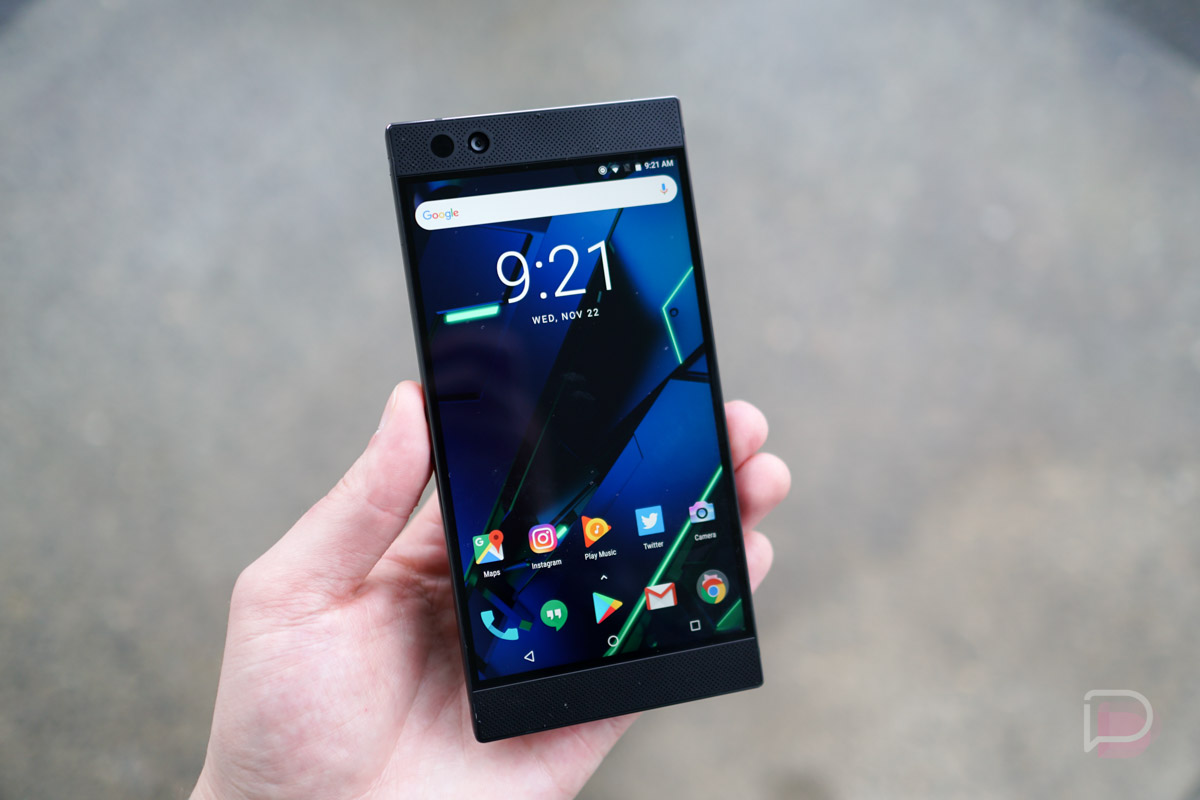 Display
Considering such a fuss was made about this display during Razer's unveiling, I attempted to pay special attention to it during my review process. From what I've found, the 5.7″ QHD IGZO LCD display is great, offering sharp contrast, an accurate portrayal of colors, plenty of brightness whether you're indoor or outdoor, and I do think the 120Hz refresh rate ability does play a factor into the overall experience.
Inside of the settings menu, the user can select which refresh rate they want the display to run at. You can opt between 60Hz, 90Hz, and 120Hz. Your typical Android display has a refresh rate of 60Hz (Galaxy S8, Pixel 2 XL, etc.), so for these options to be available, we're talking an instant upgrade in user customization.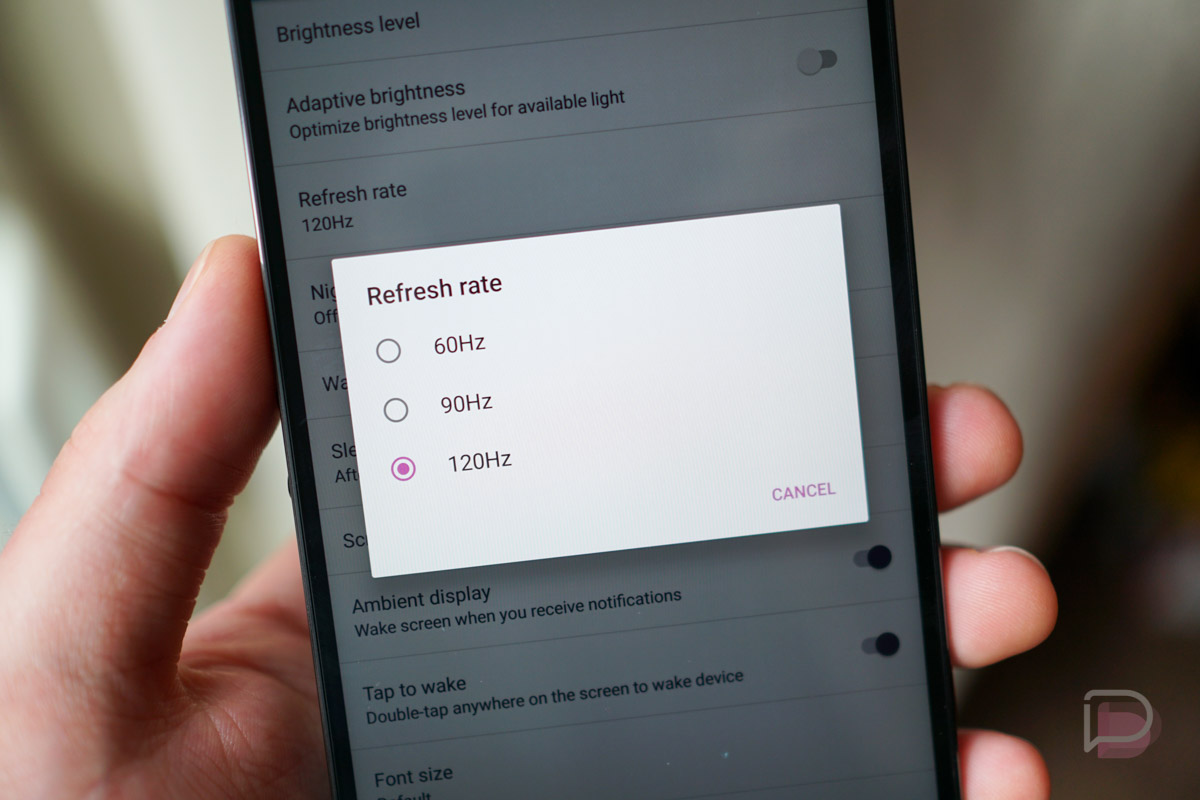 In case you aren't familiar with refresh rate, it's a number based on how quickly a display changes the image on screen. A lot of high-end computer monitors have a 144Hz refresh rate, while pro gamers can use monitors with up to a 240Hz refresh rate. Essentially, higher equals better (there is argument out there that anything over 100Hz isn't necessary), but Razer is making this a new spec in the Android industry that we once never concerned ourselves with. We used to bicker about resolution (FHD vs. QHD), but refresh rate could be the next area of improvement for all mobile display makers. It plays directly into VR implementations, and with Google and Samsung battling it out in that arena, maybe we could see more emphasis placed on refresh rate.
As for Razer Phone, you do notice a change in the scrolling effect when toggling between 60Hz and 120Hz. When cranked up, there is less stutter and animations are very fluid. When playing mobile games, gameplay also looked and felt better, which I'll never argue against. For those interested in overall brightness, I never had an issue when in direct sunlight with the screen cranked up to 100%, but I will say that the range of brightness isn't the greatest. What I mean is, when you're sliding from 25% to 75%, you don't see a massive difference, but I can at least confirm that it gets pretty bright when set to 100%.
I like this display and I really like that Razer decided to offer something different from everyone else.
Performance
Thanks to a Snapdragon 835, 8GB RAM, plus that 120Hz refresh rate, everything you do on this phone seems smooth. Whether you're playing games, diving in and out of apps, or scrolling through a webpage, it's all good. Also aiding this experience is a pretty barebones stock Android experience, but I'll get into that shortly.
Provided this phone was made to handle mobile games extremely well, I went and downloaded a lot of my favorite titles. Just to give you some examples of what I played, I used Star Wars: Galaxy of Heroes, Stranger Things: The Game, Aftermath XHD, Hellraid: The Escape, and I also played a few of the preloaded titles that come with the phone – Gear Club and World of Tanks. Of course, all of the games played very well and I didn't come across any issues.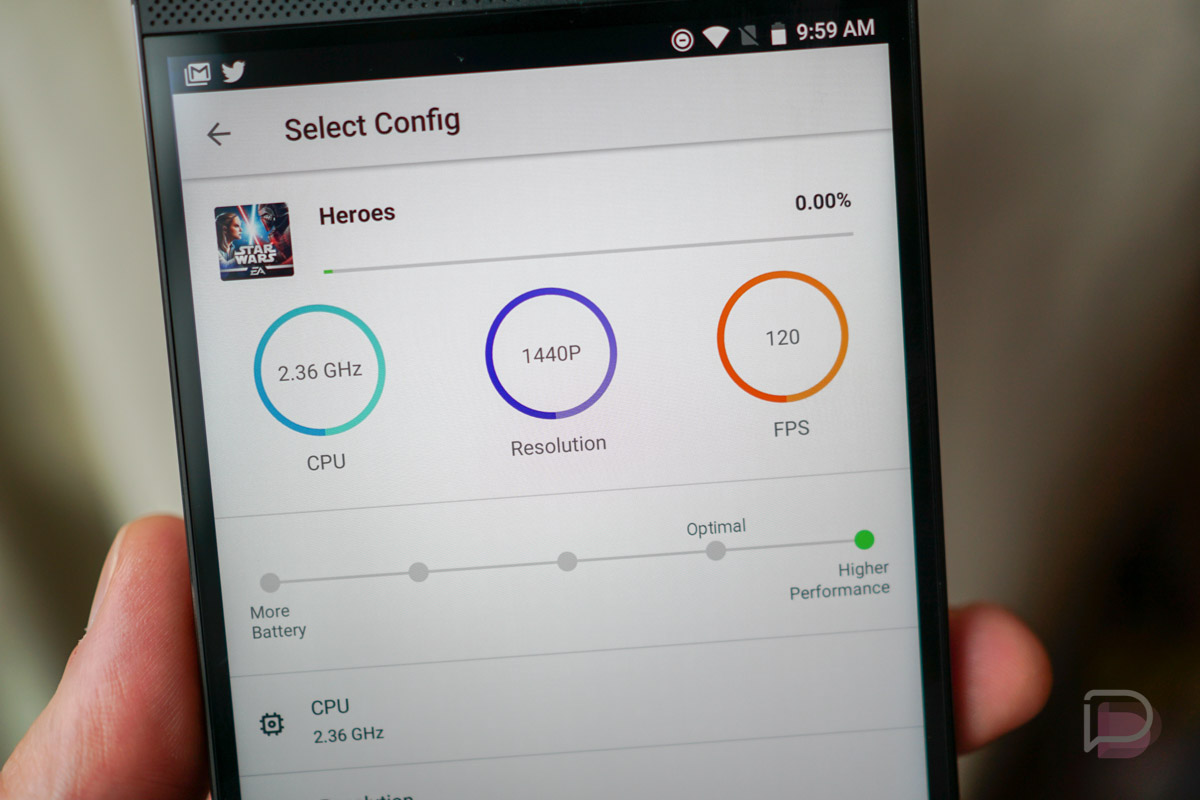 Topping off the experience is Razer's Game Booster app, which comes in quite handy for those who really plan on putting in some hours of gaming. With this app, you can select customizable settings for individual game titles. The app allows you to set CPU clock speeds, refresh rates, whether you receive notifications when in fullscreen, as well as an anti-aliasing toggle. For games like Stranger Things, where it's a pretty pixelated game, you don't need massive performance, so throttling down your CPU and refresh rate can extend your battery life while playing. Games like Gear Club want all of your juice, though, so setting your CPU and refresh rate to the max leads to the best performance.
Overall, I love playing mobile games on the Razer Phone and it's my new benchmark for how the mobile gaming experience should be.
Software
The Razer Phone comes with Android 7.1+ out of the box, with no custom OEM skin atop it. This makes for a very familiar experience, but as a cherry on top, every phone is shipped with Nova Launcher Prime as its default launcher. Talk about really trying to make the Android fanboys happy, am I right? With Nova Launcher, you can customize basically all aspects of your home screen and beyond, complete with custom icon pack support and more. With that being said, now would be a good time to brush up on the icon packs we think are hot.
Going beyond just your launcher, Razer built in a theme manager for the software, which makes customizing the phone's color scheme and even notification sounds a breeze. When a theme is applied, and there's plenty to choose from, you'll have a custom-colored notification pulldown, calculator, phone app, as well as ringtones and alarm sounds. It's a snazzy effort on Razer's part, one that I appreciate as someone who gets bored with the same ol' white UI on most phones.
While the software is pretty barebones, it doesn't really lack anything. Inside the settings, you'll find access to Smart Lock, Gestures (quick unlock to Camera), storage management settings, an Ambient Display mode for incoming notifications, Night Light, and other settings. It's similar to the approach taken by OnePlus, where they give you all of the essentials, then toss in a few extras that make it a more customizable experience. For me, that's fine, because when we start having features piled on top of features, it's easy for many things to get lost deep inside of the Settings menu.
It would have been nice to see the Razer Phone launch with Android 8.0 Oreo, too, only because it's already November and that means this device launches behind the Android update schedule, if that makes sense. On the plus, this will be a good test to see how well Razer intends to support the software on this phone. If we see Oreo come later this year or very early in 2018, that's a good thing. If we somehow creep into February or March, though, that will be a bad sign and I wouldn't blame anyone for being disappointed. We'll just have to wait and see how that plays out.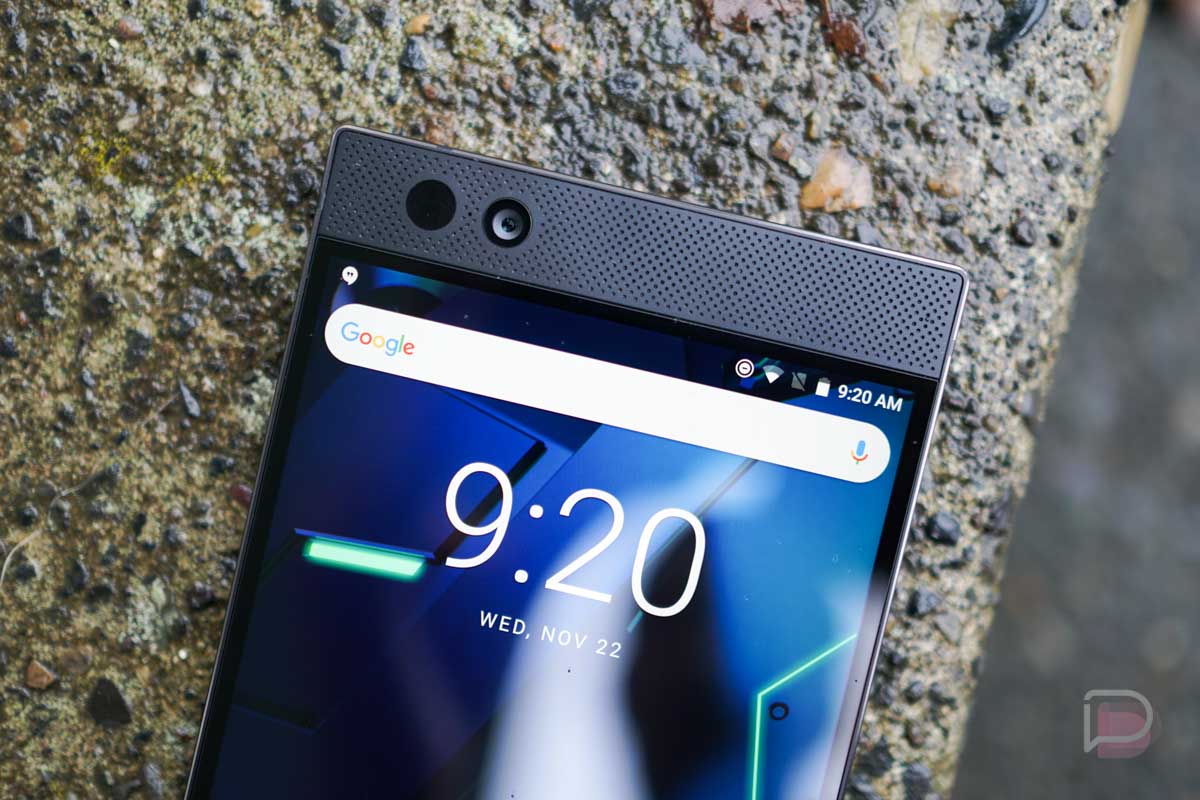 Audio
On the frontside of the Razer Phone are dual Dolby Atmos speakers, both individually amplified for improved sound. Via the USB Type-C port, you can utilize the accompanied audio adapter with a THX certified DAC for your headphones.
To sum it up, the sound on this phone, whether it comes from the speakers or your headphones, is remarkable. The speakers get stupid loud and the sound when plugged in is rich and full. No other phone has offered this much audio goodness in a while, so it's nice to have a player back in the game who is taking not just headphone sound quality, but external audio propulsion seriously, too. While LG has great audio via headphones with its Quad DAC, the Razer Phone takes it to another level with these external speakers, getting nearly as loud as my MacBook Pro, which is pretty impressive to me.
If I could make one tweak, though, it would be to have better control over the lows on the front speakers via the Dolby Atmos app. Inside this app, you can customize the EQ to suit your needs, but even in there, I can't get quite as much bass as I'd desire coming from the speakers. They are very high and mid heavy, which is fine for the spine tingling guitar riffs I listen to, but I still want more bass.
Battery
In a world where it seems like the most we ever get from the high-end Android makers is 3,500mAh, Razer brought the heat in the Razer Phone's battery department. The phone features a whopping 4,000mAh battery, capable of providing me with way more than a day's worth of usage, even with heavy testing and gaming.
Each night, I hit the hay around 10:30-11PM. At that time, the Razer Phone would still show 40%+ of juice left, meaning I could easily leave it unplugged and pick up right where I left off without having to do my overnight charging routine. For screen on time, I'm getting my usual 4 hours, which is my typical day.
Now, you may also want to know if the display's refresh rate ability has any affect on the battery. From what I can tell, that's a "no," and Razer specifically mentioned this during its press event. According to them and its work with Qualcomm on the UltraMotion display, users should actually see "significant battery life improvement." While I wouldn't go so far as to say I saw improvements, what I did see was a battery that was getting me through lots of gaming without a ton of juice being used, so at the end of the day, I'm a happy user who still has plenty of battery life left.
Somewhere in the Middle
---
Hardware/Design
The Razer Phone is an absolute tank, being one of the heaviest phones I've ever had in my pocket. It weighs in at nearly 200 grams, compared to the Galaxy S8+ at 173g, Pixel 2 XL at 175g, and the LG V30 at 158g. The Razer Phone is large in-hand, heavy, and frankly, kinda boring to look at. While I appreciate its tankiness at times, when it comes to leaving the house with it, it can be kinda daunting depending on the type of pants I'm wearing. I know that's weird to read, but bear with me here.
Let's think about a quick comparison. The Razer Phone is thicker, wider, and taller than the Pixel 2 XL, but it has a smaller display. I don't know if you've been following us much over 2017, but we have really taken a liking to smartphone design as of late, with the Razer Phone taking the exact opposite approach to every other OEM.
Essentially, we have a murdered out, beefed up Nextbit Robin, which to me, isn't the best smartphone design to begin with. All corners are complete right angles, it only comes in black (sorry, that's boring), and the volume button layout paired with a mushy power/fingerprint reader button has had me wishing to be on another phone many a time. I'm sorry, but I'm just not a fan of this design and I think Razer is capable of something a bit better.
Now, with my pickiness out of the way, I will say that when it comes to just sitting on the couch, playing games and watching a YouTube video, the phone and its design is really good. It's easy to hold while in landscape, but in portrait, two hands is almost always required. Considering I do plenty of outdoor activities, I don't always have two hands available, so I've even found myself ignoring an incoming notification because I don't feel like fumbling my dog leashes and using two hands to respond to something. What I'm saying is, one-handed operation is not easy on this device.
I know it may sound like all I've said is negative, but that's sort of the point. While I don't necessarily appreciate a phone that feels/looks like a brick in and out of my pocket, I know others might. With this larger size, you're getting a dual speaker setup and big battery. For some, that may outweigh the bulkiness of this phone, and that's completely understandable.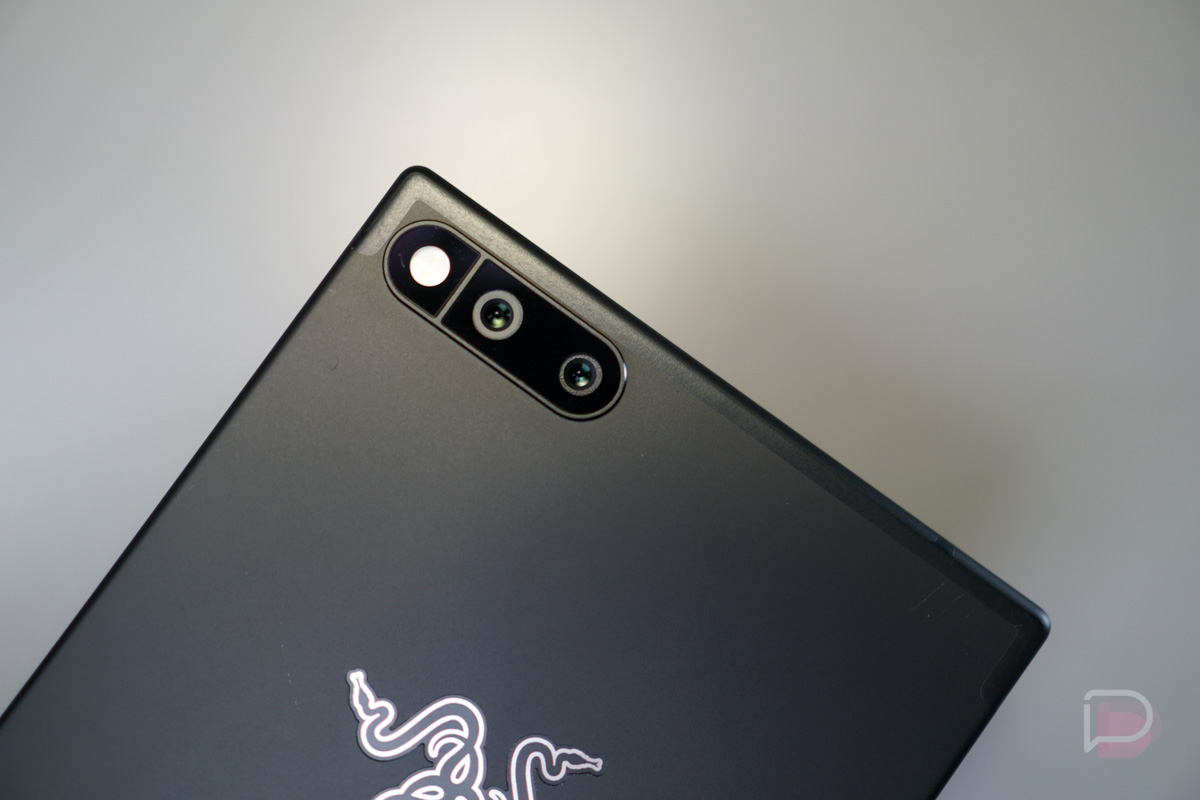 The Not-so-Good
Camera
When I test out a phone with a stock Android experience, I never equate that to mean they've stripped the camera of all of its modes, too. Sadly, that's exactly what Razer has done, leaving you with nothing more than a point and shoot experience that isn't even all that great. And by stripped experience, I'm dead serious. While you'd typically find a few different shooting modes, such as Panorama, Photo Sphere, or maybe even a Portrait mode, the Razer Phone features none of that. You open the camera, shoot either a photo or video, and that's it. It's an extremely lacking experience, and for a company that opted for the marquee spec of dual rear-facing shooters, I couldn't be more disappointed.
Even inside of the settings menu for the camera, the only options you'll find are for resolutions and shutter sounds. Really, I know you might be having a hard time believing this, but it's true. In terms of shooting, the only thing you can do is toggle your flash and the HDR mode, which consistently needs to be enabled because the camera handles many lighting environments poorly. I know I've discussed this before, but why are companies continuing the effort of pushing for dual cameras when they can't even get one right?
When met with ideal conditions, I was able to capture a few good shots. I won't sit here and tell you the shooter itself is god awful, but the overall experience leaves so much to be desired. On the bright side, much of what I'm talking about can be changed via an update to Razer's camera app. All of those modes I mentioned are done purely on the software side, so there's no reason Razer can't address this. As of right now, though, there's no telling if they will.
Update: An important post was made by Razer's CEO on Facebook this week, one I missed while writing this review. In the post, Min-Liang Tan specifically mentions that more modes are coming soon and that the Razer Phone's camera is basically a work in progress. Here's what he said.
The next major camera app release will add some new features like the new instazoom button. This will help users immediately jump to the optimal zoom with the telephoto lens. This feature was requested by nearly all reviewers. We will very likely be adding 4x slo motion recording as well.

Features like portrait mode, 60 fps video, and additional speed improvements will be coming in late Q1 with our Oreo update. We are still investigating additional performance / speed improvements for this time frame as well.
As I said, a lot of this camera experience can be improved via software, but we'll have to wait for these updates to see if there's any noticeable improvement in photo quality.
Here are a few samples, resized, but not edited in any other way.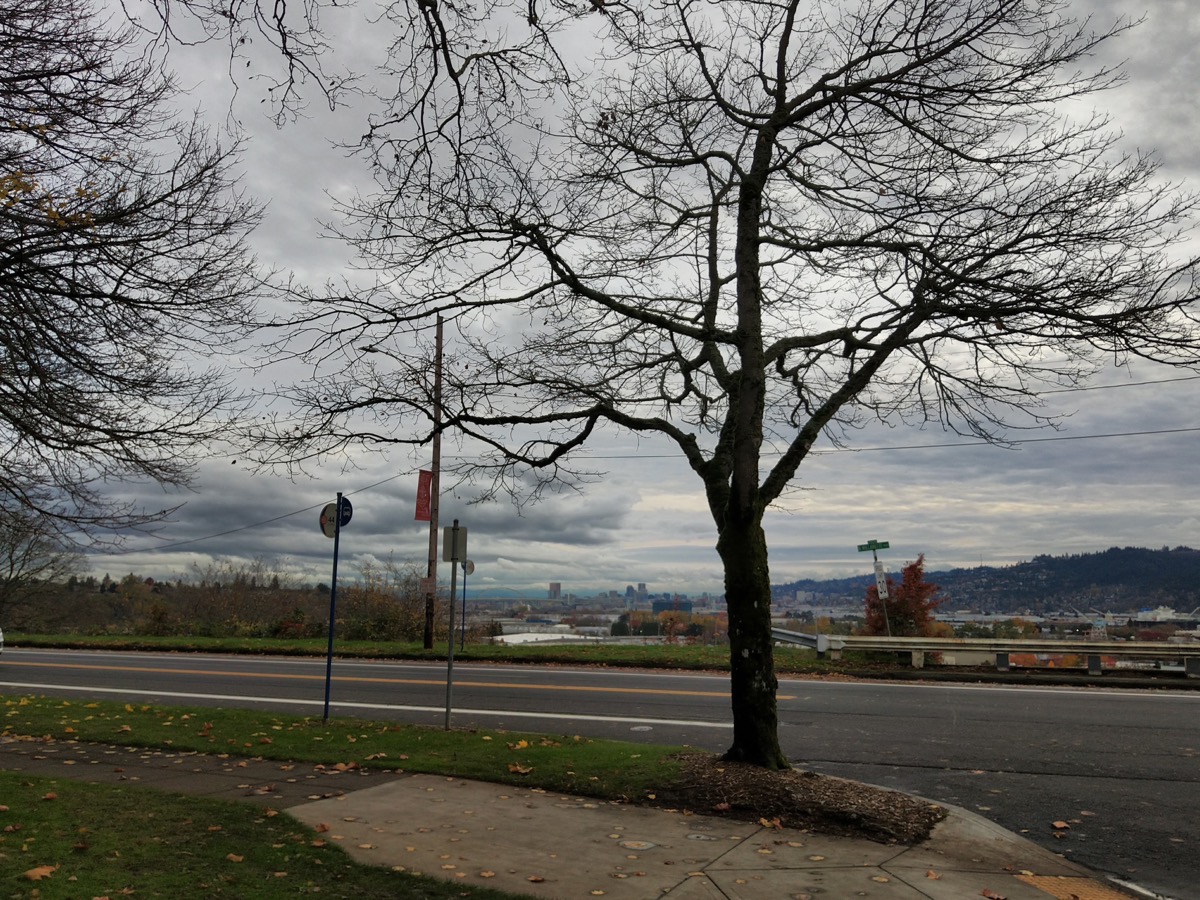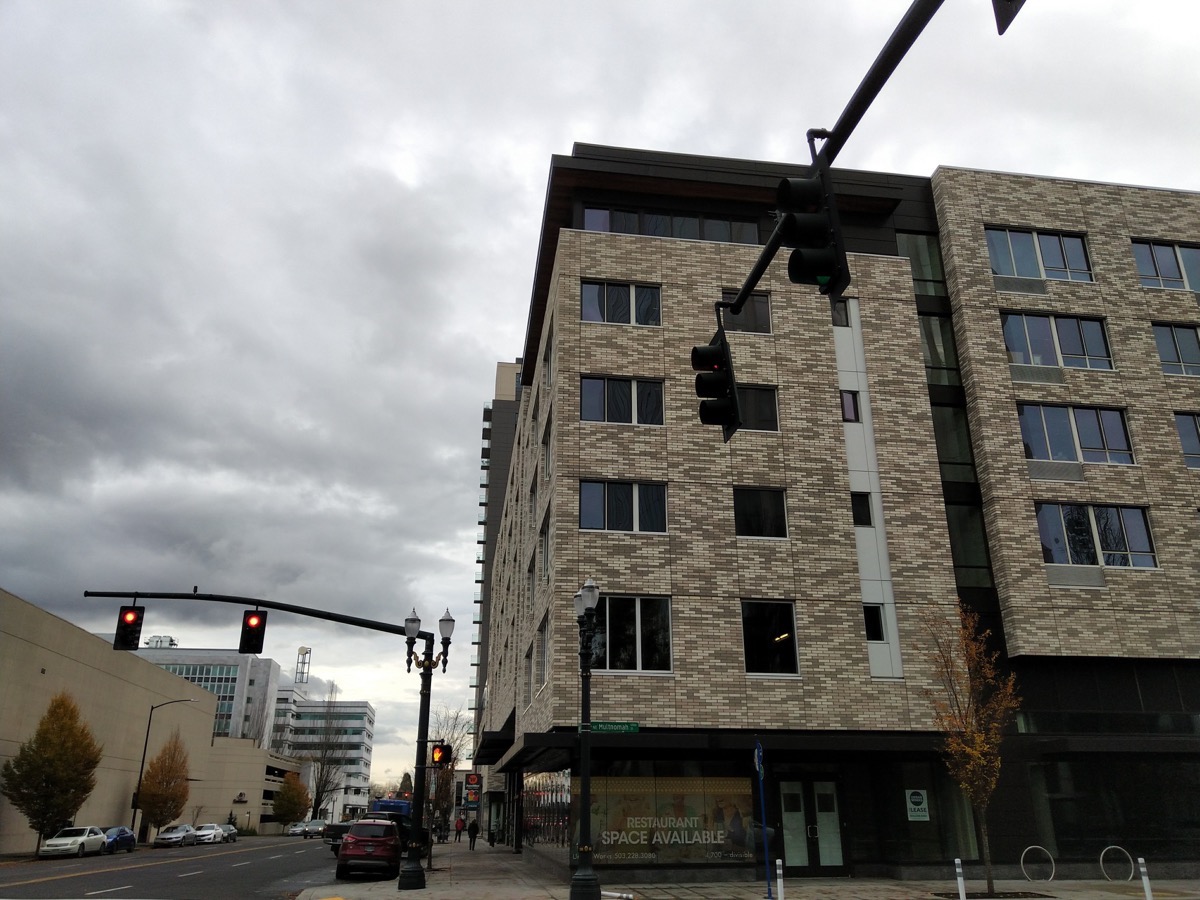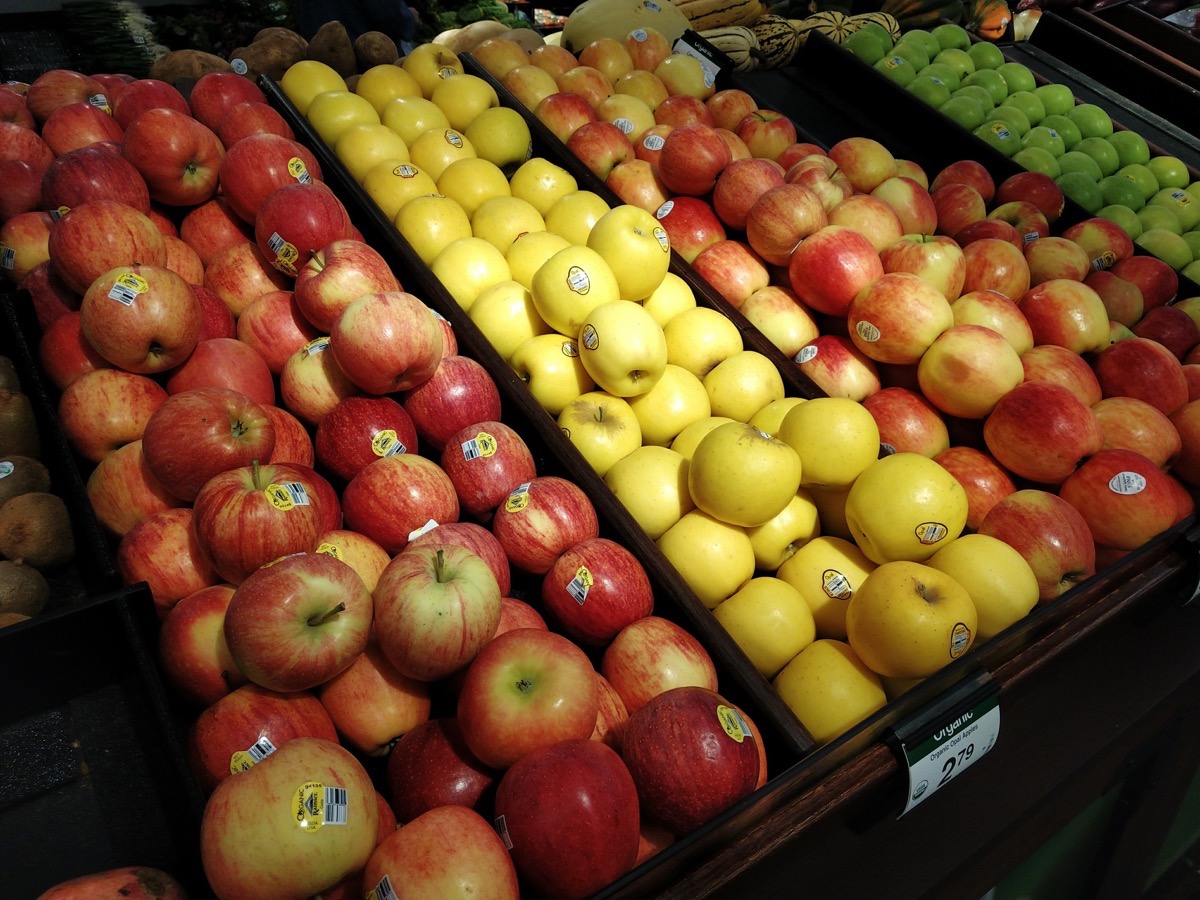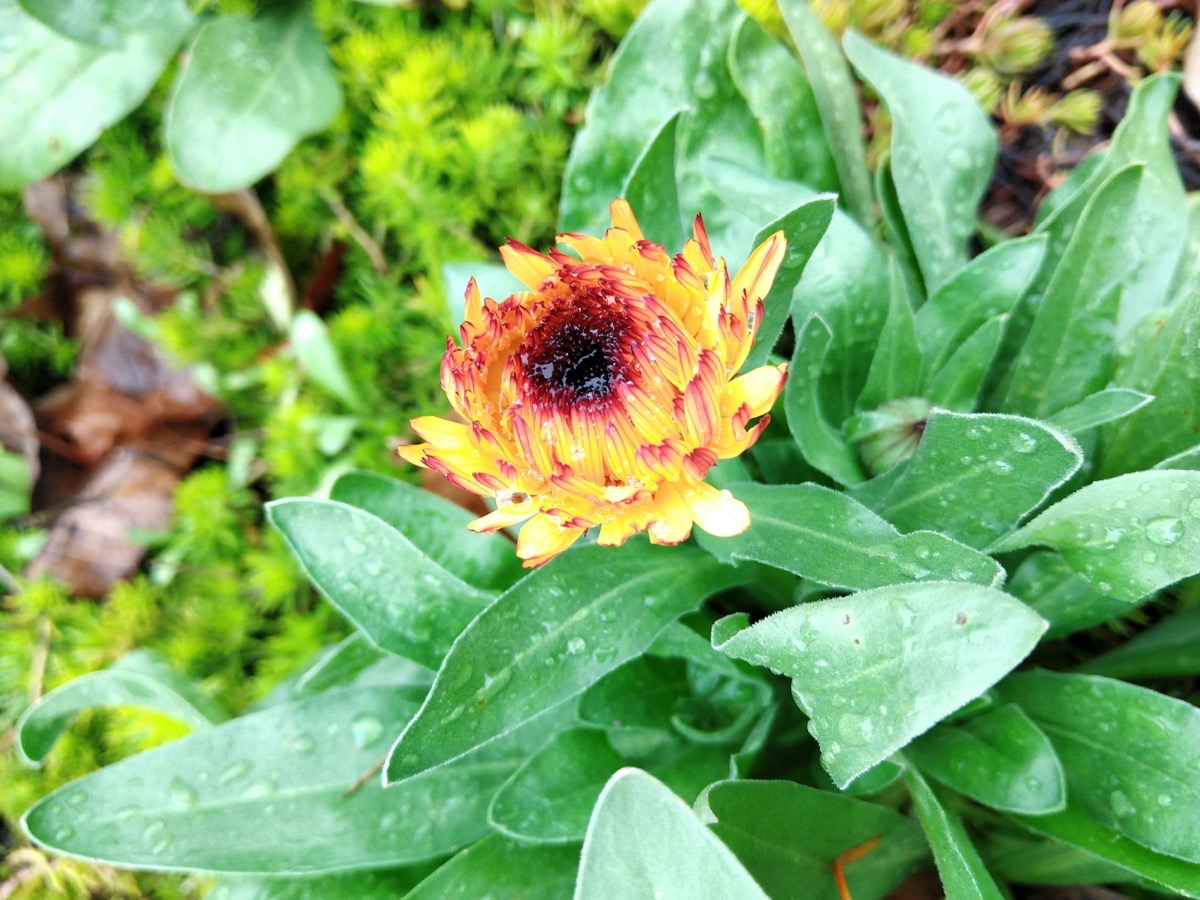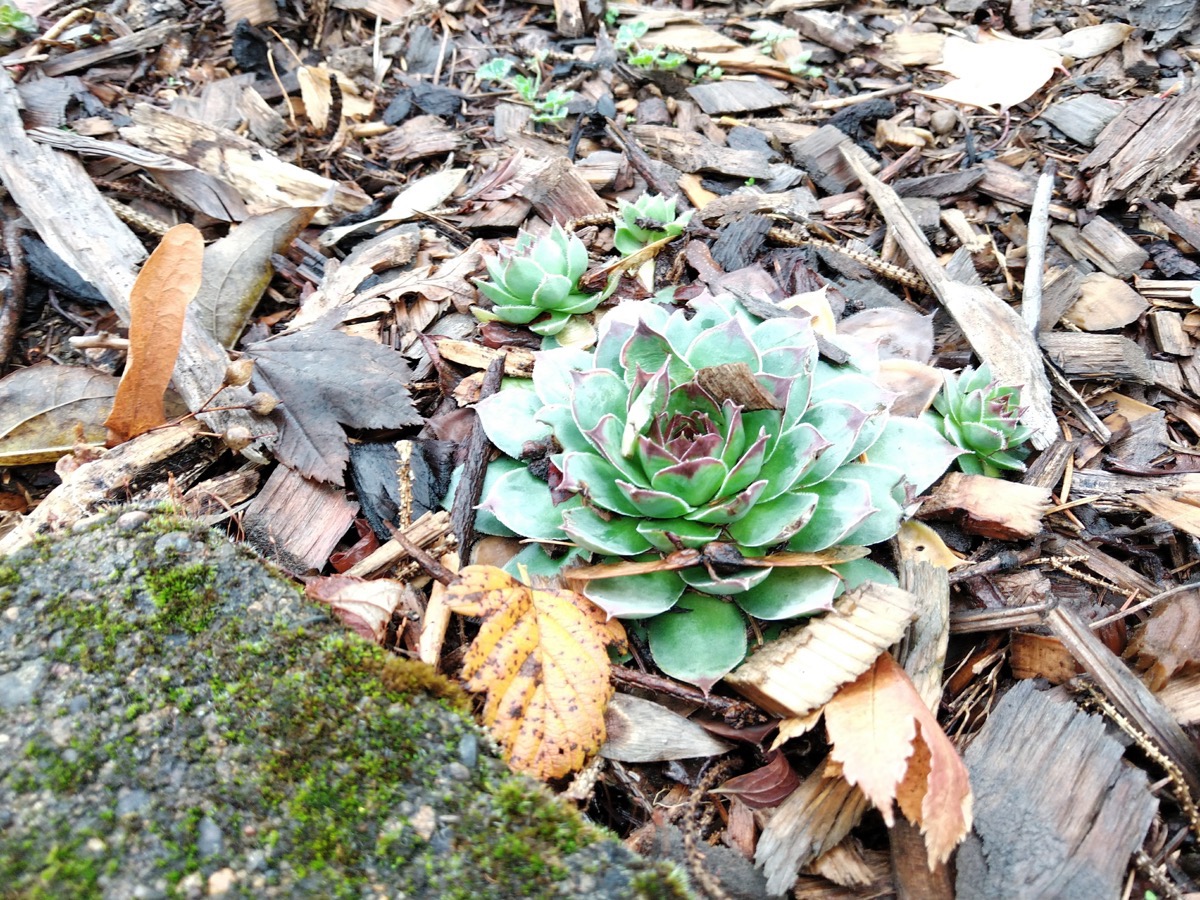 HDR vs. no HDR
Missing a Few Things
The Razer Phone isn't missing much, but there are just a few things I'd have loved to see in this $699 smartphone. For starters, water resistance would be cool. Now, I'm not docking points or anything from this phone because it doesn't have it, I'm just saying that it would be cool if it did. Also, this phone is certainly large enough for a 3.5mm headphone jack. I don't know why Razer decided to exclude it, but seriously, there's plenty of room. On the other hand, I do appreciate that they included a fancy dongle with its own DAC to help me get over the fact that left out the 3.5mm port. Lastly, and I know this is nitpicking, but I really would have appreciated Oreo to launch with this phone. As I've stated, we aren't entirely sure how well this phone is going to be supported by Razer, so to desperately want an update hours after getting it into my hands is pretty depressing.
Other Notes
---
Girlfriend Impressions – "The phone feels very premium. It's a little heavy and a little too big, but I really like how the volume buttons and the home button are pretty flush with the design of the phone. I feel like the fingerprint reader on the side would be hard to get used to, but it's practical. And I really like this (*points to the Razer logo on the back*)."
Update Expectancy – Since this is Razer's first attempt at an Android phone, we don't yet know what to expect in the update department. As I previously mentioned, how Razer handles the inevitable update to Oreo will be very telling. Will it be later this year (best case scenario) or some point in early 2018? All I can say is, the sooner the better, obviously.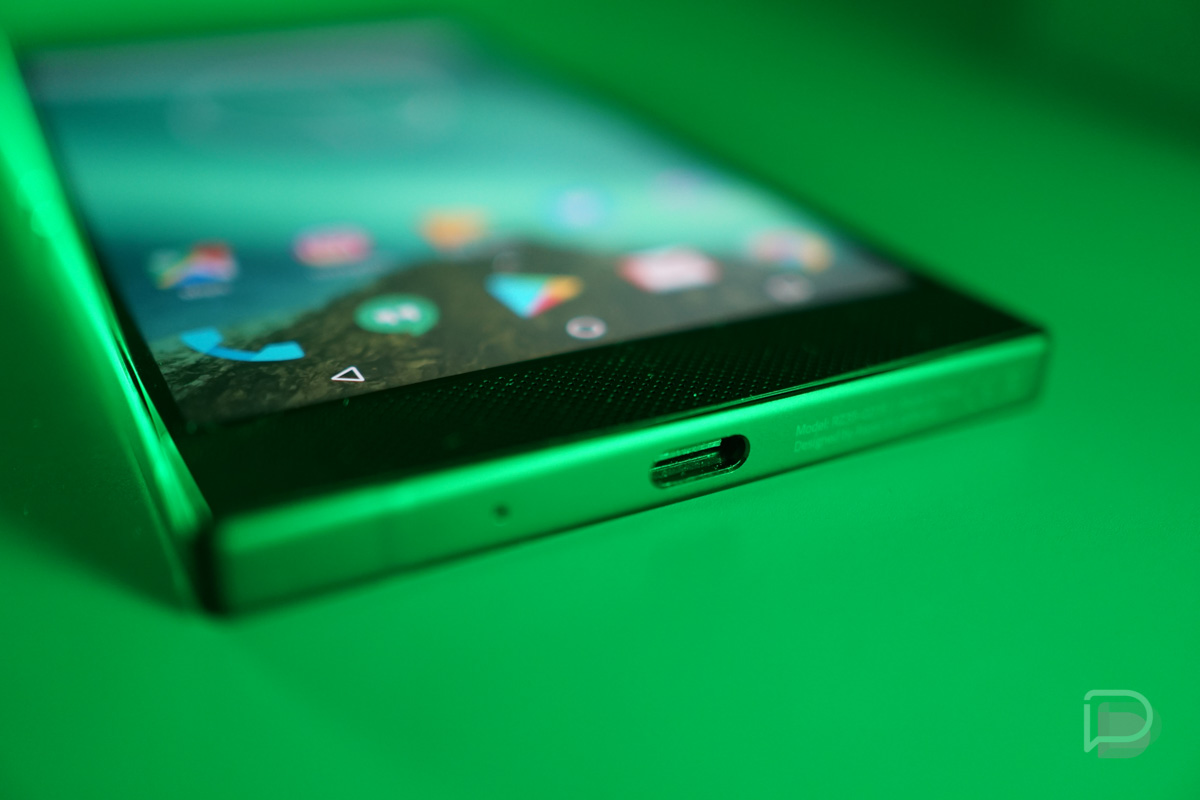 Availability and Price
---
The Razer Phone is priced at $699, available online via Razer's website as well as select Razer retail stores. Additionally, the phone is sold online and in-store exclusively at Microsoft Stores. For carriers, the device is sold GSM unlocked, so AT&T, T-Mobile, and other GSM networks will work fine. You won't find support for Verizon or Sprint, though. Sorry.
The question is, is this phone worth $699? To me, I'd say so. While I'm not the hugest fan of the overall design, you might be. If you do like your phones on the larger side, this device sure does offer a lot. You've got the nice display, 8GB RAM, a good software experience, plus a massive battery. Honestly, I could see a lot of folks (mobile gamers, especially) flocking to this phone. If Razer does something about that camera, too, then we're really in business.
Buy Online
Videos
---
Unboxing
15+ Tips and Tricks
Gallery
---
The Verdict
---
While the hardware has left me wanting to go to a smaller phone, I can't get over the performance and battery life I've seen. Playing games and just scrolling through the phone has been very smooth, so overall, I've had a positive experience.
While it's very lacking in the camera department, I think it's possible that Razer could push a few improvements via updates (like new shooting modes), and really, that's the only true issue I have with the phone. If the camera was better, I wouldn't have any issues with this being my daily driver, but because things like the Pixel 2 exist, with the best mobile camera you can ask for, and a cheaper $649 price tag, it's hard to say that the Razer Phone is a better buy at this time. The Razer Phone has a lot of compelling features, but for me, I value the camera experience too much to recommend it to anyone who likes taking a lot of photos.
You might've already seen this, but Kellen has spoken about 2017 being a really good year for hardware. That's my exact belief. Is there really a bad choice this year for flagships? Not really, and for this being Razer's first effort, I think they did very well. Here's hoping it's not the only Android phone we ever see from the company.