It doesn't seem like long ago when Android devices had faux leather backs with plastic faux stitching, but thankfully, we've come a long way since then. A few years back, if you were looking for a truly attractive Android phone, you didn't have many options. Sure, while beauty is in the eye of the beholder, I think we can speak generally that most Android devices just weren't all that hot.
As we've seen so far, 2017 has changed the landscape of device hardware drastically. Android OEMs are using less bezels, ultra high resolution displays, and are sticking to their guns when it comes to creating a device that will not only appeal to Android nerds, but the smartphone-buying public as a whole.
I'd like to recap what 2017 has brought us so far, followed by what's up next. By the end, I think you'll agree with me in saying that 2017's lineup of Android devices is easily the best looking we've had to choose from to date.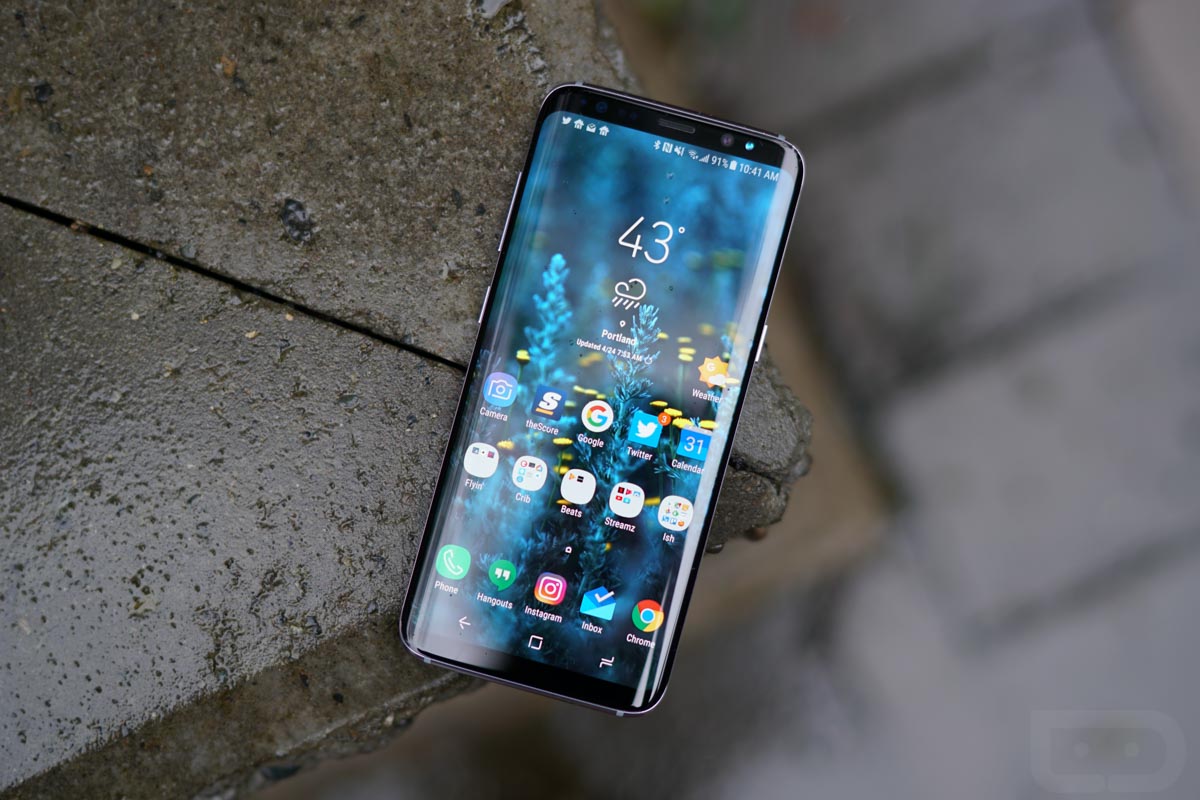 Galaxy S8 / Galaxy S8+
This is my opinion piece, so I'll just say it right now: The Galaxy S8 is Samsung's best designed phone ever. Yes, I do think the fingerprint placement is completely terrible, and I've talked about that before, but I can look past that when I have this device in-hand. It's gorgeous. With that Infinity QHD display and Samsung's implementation of on-screen buttons (finally!), Samsung knocked it out of the park with the Galaxy S8 and Galaxy S8+.
This year, Samsung and LG kicked off this whole less-is-more movement in the bezel department, so let me send a quick shoutout to both of them for making this trend happen. Samsung has had its Edge series of devices for a couple of years now, so slimming down bezels isn't entirely new for them, but with the ditching of the home button and stretching of the display, there isn't a much better viewing experience on a smartphone than on a Galaxy S8 and S8+.
Let it be known, I'm not here to critique the complete package that is the Galaxy S8, like its software and battery life (we have reviews for that), but let's reflect on the beauty that is this design.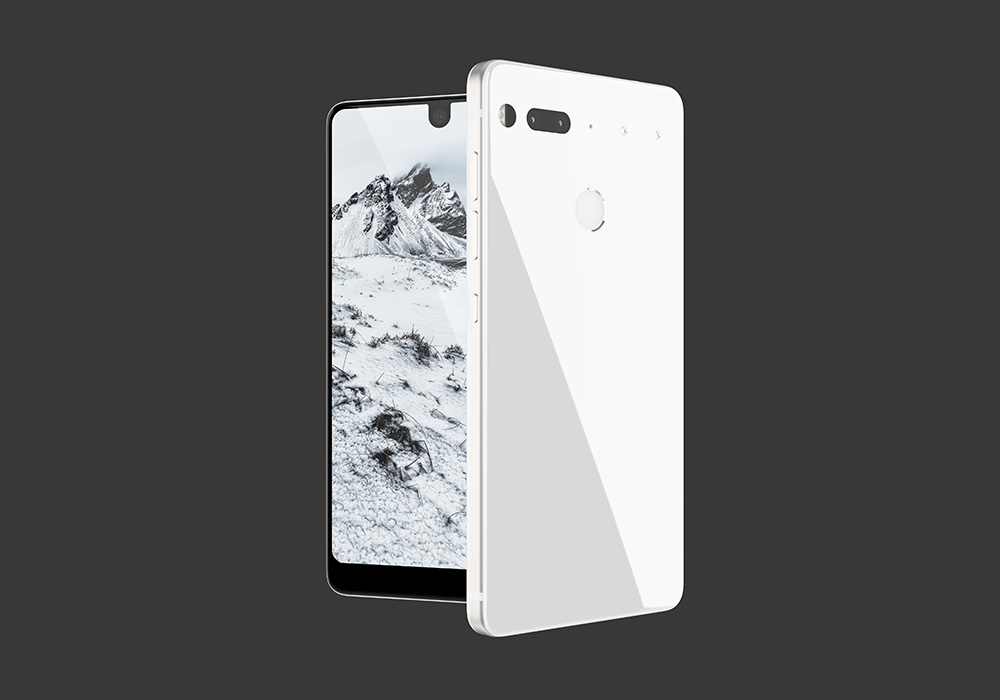 Essential Phone
After waiting patiently for a couple of months, the Essential Phone is now up for pre-order, with general availability happening later this month. Now, I will admit that this phone's design is somewhat polarizing with its front-facing camera that cuts into the display, but we can all admit that the Essential Phone is rather intriguing, right?
Essential Phone is another device with extremely thin bezels and rounded display corners, leading to what should be a very immersive viewing experience. While we haven't had a chance to play with this device in-hand yet, we can only assume from the published press renders that it will look just as good in person as it does when looking at it through a computer monitor.
One super positive design note we should mention, which makes it just as if not more sexy than the Galaxy S8, check out that fingerprint location. That's how you do it, Samsung.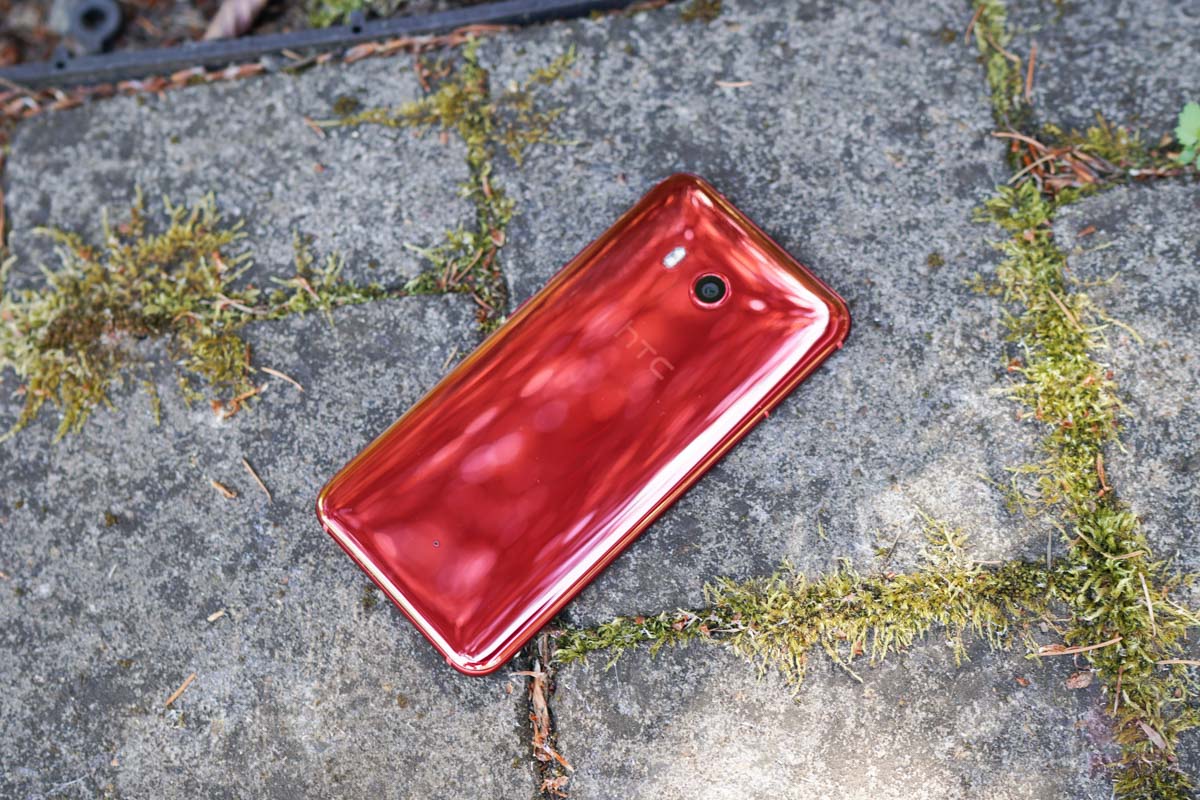 HTC U11
Now, this post isn't just about good looking front sides. We like the backside, too! I'll be the first to say that I'm not exactly taken away by the beauty of the HTC U11's front, but its backside… now that's something else entirely.
For the back, HTC utilizes a super reflective "liquid glass" surface. The phone launched with Silver, Blue, and Black options, but when the company announced and released the above pictured Solar Red option, my desire for this phone spiked. It's so hot we even dedicated an entire post to just pictures of the phone.
Whether you're a fan of squeezy bezels or not, you have to admit that the U11 is one of the best looking phones HTC has produced.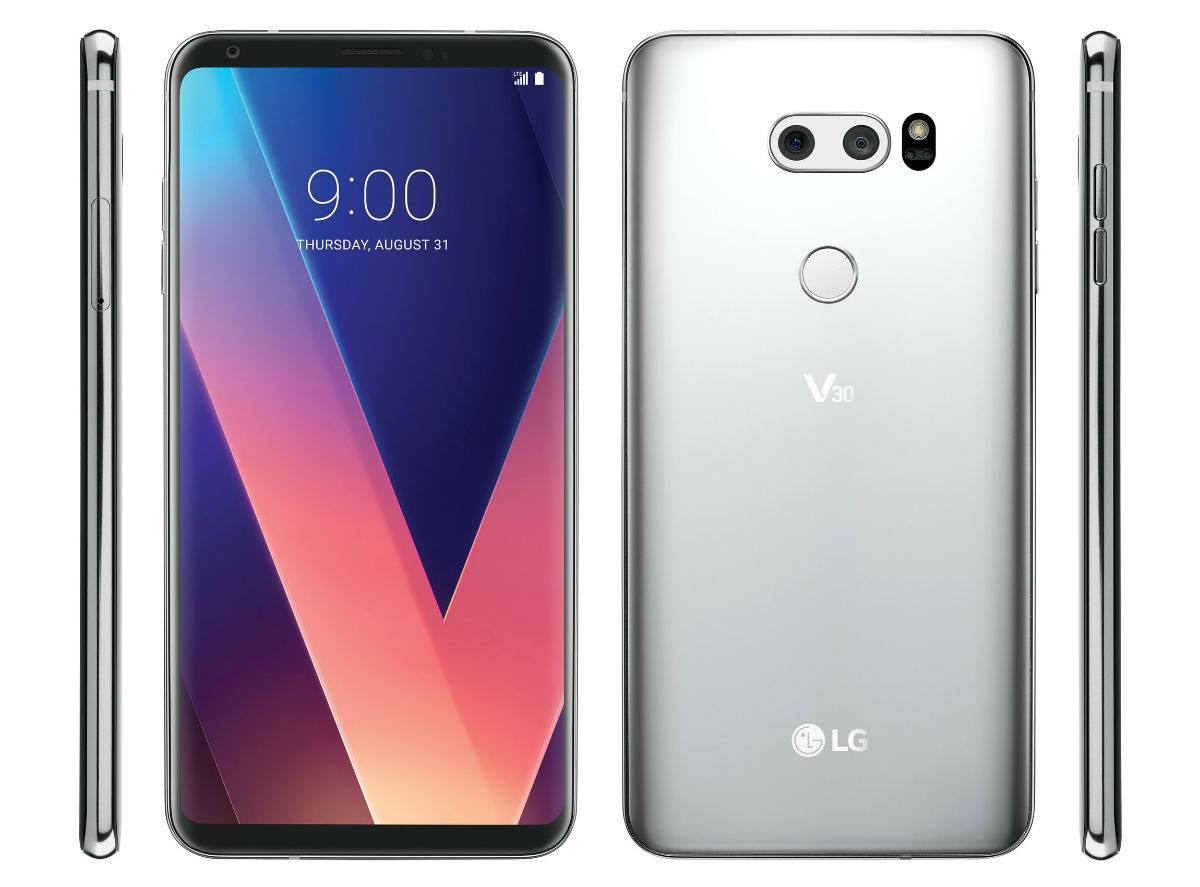 LG V30
LG has not yet officially unveiled the V30, but thanks to a recent leak from @evleaks, we're pretty sure that what you see above is what LG will deliver at its August 31 event. If that's the case, oh boy, the V30 is smokin' and easily the company's best looking device to date.
First off, it appears the company has ditched the ticker display (boo-yah!), and from what we already know officially thanks to LG's hypebeasting, the phone will have a 6″ FullVision POLED display. And yup, that fingerprint reader placement is looking good. So, not only does the front look great, but the backside, with its dual rear-facing camera setup, also looks good.
We're excited about this entry into the V series, so stay tuned for plenty of coverage about it.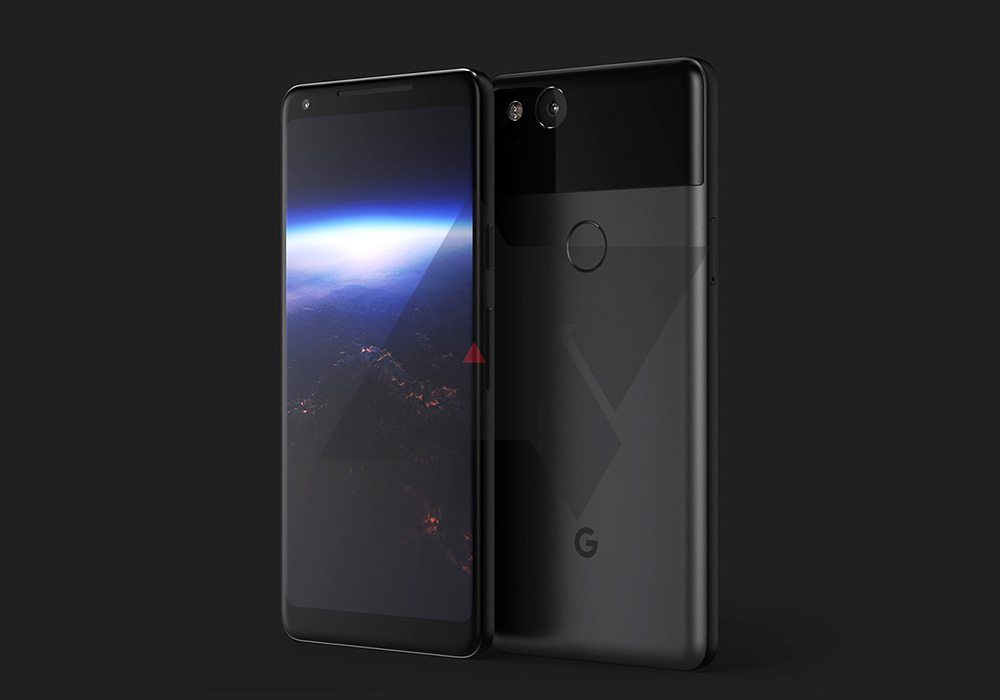 Pixel XL 2
Here's another phone that has yet to be unveiled, but given how many renders and leaks we've seen, we're quite confident that the above render is what we should roughly expect. Because the Pixel 2 and Pixel XL 2 are reported to be somewhat different, we're gonna stick to saying the Pixel XL 2 will be a bit more appealing with its minimal frontside bezels.
If this is indeed the Pixel XL 2's design, then we've got another great looking phone for 2017. There's a large and immersive display, handsome looking backside with well-place fingerprint reader, that glassy ode to last year's Pixel design, and what appears to be a massive camera sensor on the backside To say we're excited for the Pixel XL 2 is an understatement, because we're very pumped for it.
Another attractive aspect of the upcoming Pixel phones is that they will run Android O out of the box, something none of these other phones can say. If you think software is sexy, as well as software updates, then Pixel phones should be at the top of your list.
We still aren't sure when Google will announce this device, but we're thinking October-ish, since that's when last year's Pixel devices were launched.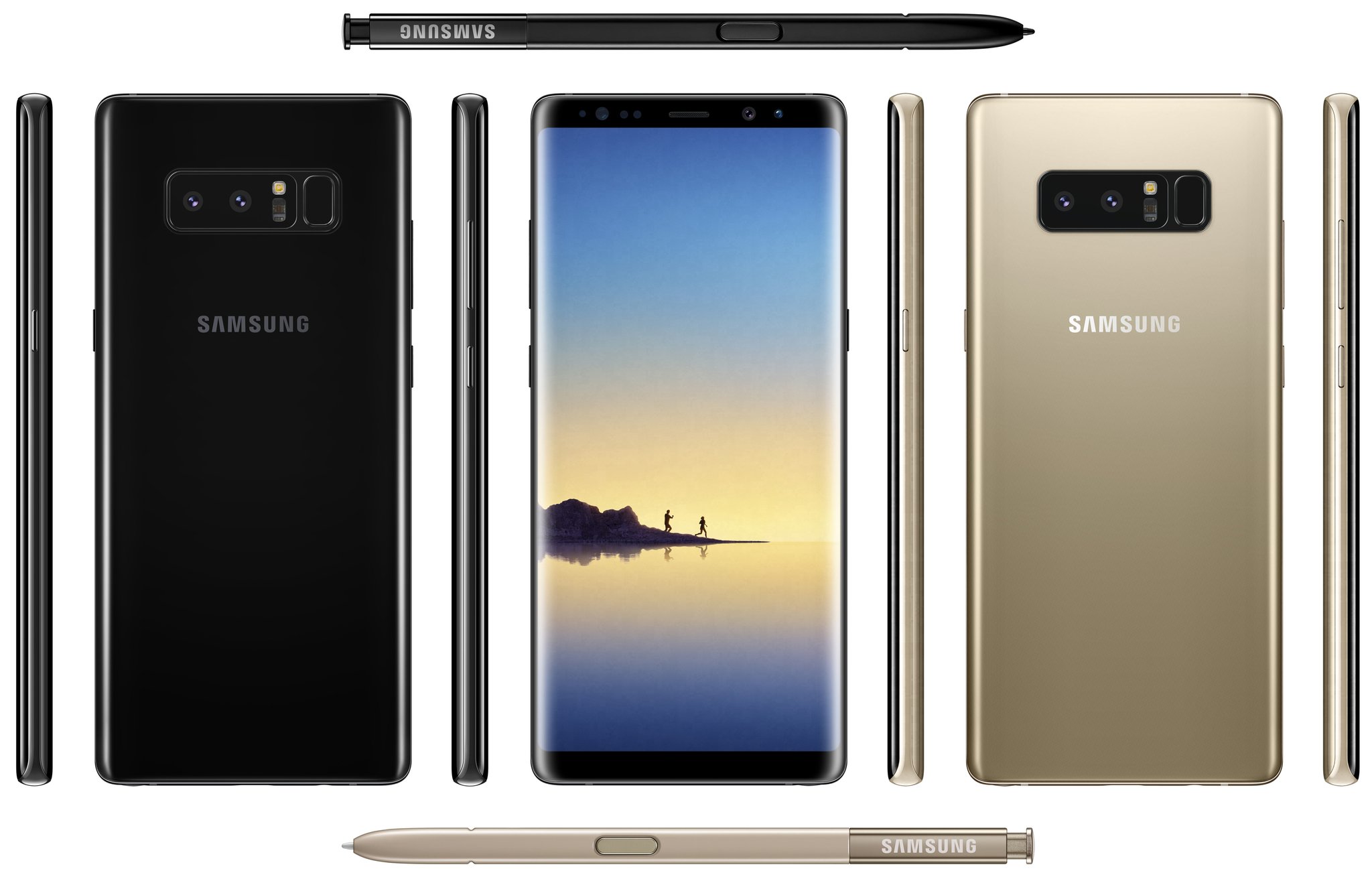 Galaxy Note 8
Based on the above render, we can safely say that the Galaxy Note 8 could just be a larger Galaxy S8+, only with an S Pen and dual rear-facing camera (first for a Samsung flagship). Yes, the fingerprint reader placement isn't ideal, but hey, not much we can do about that. What we can focus on is a large Infinity display, premium glass and metal build materials, and that nice contrast between the black camera portion and Gold body. It's actually pretty nice looking.
Samsung's Unpacked event is scheduled for August 23, and if you've been paying attention, you'll know this launch is a massive deal for Samsung since last year's Galaxy Note 7 ended in disaster. We have high hopes for this phone and my biggest hope is that fire jokes will die soon after its launch. People just can't seem to shy away from an easy joke at Samsung's expense.
---
With this post, I wanted to highlight that Android phones are getting incredibly attractive, and 2017's lineup attests to that. Look at these phones. We're getting gorgeous displays, premium build materials from nearly all OEMs, and even mobile camera technology is improving so much so that almost every flagship device has a shooter worth writing home about.
Needless to say, it's a good time to be an Android fan and we're only half way through 2017 with plenty more hotness on the horizon!