Google Now on Tap, a one-time cool but limited party trick, is sure turning into the useful service we all hoped (and sort of envisioned) it could be come. The latest wave of new features to hit the in-the-moment search service includes the ability to translate text from any screen, discover new content in a new Discover mode, and quickly find out information about products by scanning barcodes and QR codes. 
With the new translate feature, it does exactly what you would hope – translate any screen. Chrome already does a good job of translating within web pages, but you do more on your phone than just browse Chrome. Now, when in an app or other screen that is written in a language you aren't familiar with, you can run Now on Tap, choose the "Translate this screen" option that appears, and sit back as Google magically translates it. As of today, the new translate feature is available to phones "with the language set to English, French, Italian, German, Spanish, Portuguese and Russian."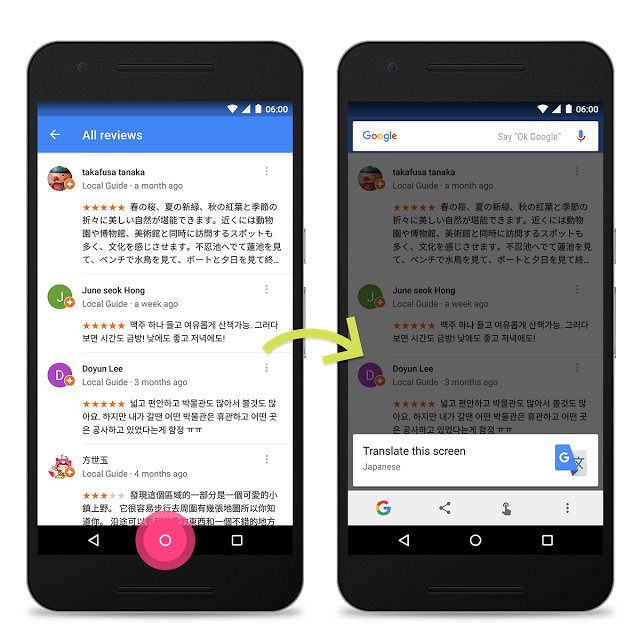 The new Discover mode brings a new button to the Now on Tap bar, right in the middle of where you would see other shortcuts for Yelp or Google Maps or Google Play. By tapping this option, Google will try to show you a "stream of visual content related to what's on your screen," making it easy to browse around interesting topics. In this Discover mode, you'll find YouTube videos, news articles, etc.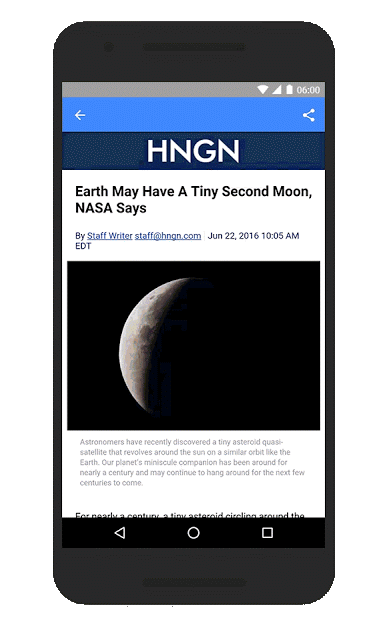 Finally, in addition to Google giving your camera Now on Tap powers, they have added to that idea by allowing you to open your camera, hover over a barcode or QR code, fire up Now on Tap, and quickly learn more about the item. That could be a code on packaging or the random QR code you see scattered about the real world.
Google says these new features will arrive as early as today.