Back in the Android M Developer Preview 2, Google briefly enabled an option in the Google App's settings of "Allow rotation," which gave phones the ability to rotate home screens into landscape, assuming they were also using the Google Now Launcher. Then, in Preview 3 and up until last night, it disappeared. In last night's update, though, the option returned in a Google App update that is rolling out to all (edit: maybe just beta members). 
If you want to enable it, because you are interested in living in a world of auto rotations that includes your home screen, just long press on your home screen, tap "Settings," and you should now see the "Allow rotation" toggle under the "Home screen" section.
Once enabled, you should be able to do this.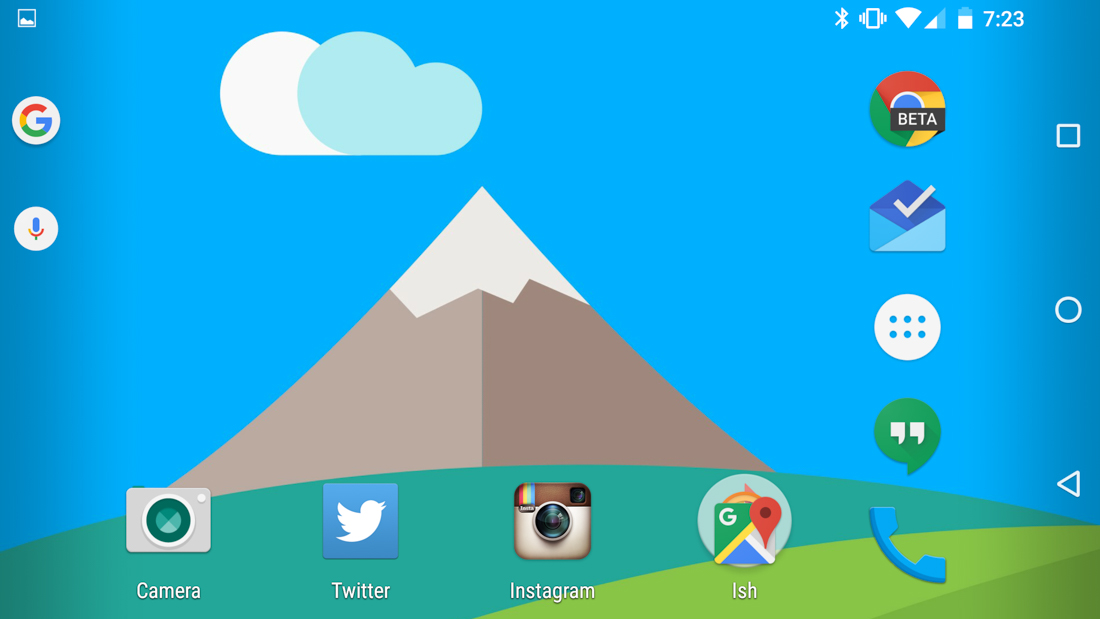 Cute.
On a related note, the latest update also seems to be adjusting icon sizes in and around the GNL for some apps, just not all. Take a look at these two screenshots taken before the latest Google App update and then right after. Look at the Diaro, eBay, ESPN, Flixster, Forest, Foursquare, and Grubhub icons – all are now smaller. Of course, Google's oversized icons didn't shrink with them, so I'm not exactly sure what the goal was here. Maybe Google will let us know at some point.
(Before update, left | Post update, right.)
The update should be live now, so jump into Google Play below to grab it.
EDIT:  This may be a part of the beta. Feel free to join the beta group here.
Cheers Marco, Evan, and Thomas!