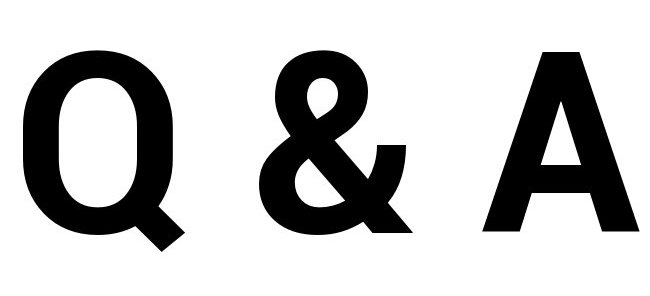 This past Monday, we asked you to submit your questions for Volume 16 of the Droid Life Q&A Sessions. We received an overwhelming amount of comments, so we took a few of the good ones and had our team answer them. Next week during the DL Show, we will take a few more questions and answer those live as well. So, if you don't see your question down below, keep your head up.
This week it seems to be all about the Nexus 5 vs. the Moto X. It's a good question, and each device has its ups and downs. And naturally, with Christmas coming up, folks want to know what we have on our wish list. Let's get to it! 
As a reminder – T is Tim, R is Ron and E is Eric.
Nexus 5 or Moto X? Why?
T:  Sorry, Nexus, but think I'd have to go for the Moto X. The Moto X has a much more consistent battery experience, and even though the camera is still not very good on Moto devices, I could get used to it. The Nexus 5 is all over the place in terms of battery and camera, and those are the two big factors for me. Kit Kat isn't such a big deal at this point, since we know it's coming extremely soon to the X. So, in short, Moto X. Plus, it's so damn sexy with that dimple.
R:  I personally like the look of the X more, especially since you can customize it. If you're on a career that let's you use a Nexus and you're debating between the two the only questions are: do you like the look of one over the other and do you care about the specs? If you're even considering the X then you probably don't care about specs, so it's all about the look of the phone (and maybe some of Moto's custom software).
E:  Moto X just because I already own one and will own it for the next 2 years! Just kidding. If I had to put a mobile device on my christmas list it would be the Nexus 5. I don't need to root or ROM my Moto X to make it run better like you used to have to do with almost all Android phones. That's why I want the N5, for doing developer flashing, booting and having fun with Android without having to worry about ruining my phone.
Now that you are on the Nexus 5, what do you miss most about the Moto X?
T:  There isn't a day that goes by where I don't wish the Nexus 5 had an Active Display and Touchless Control. I miss the Active Display by far more than any other feature though. It's perfect.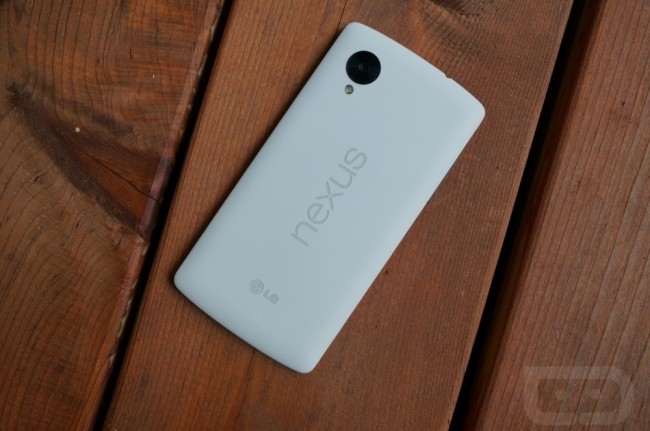 If you had to choose a Verizon phone, which would it be?
T:  If I seriously had to choose just one, I'd probably opt for the LG G2. It's a beasty device, with awesome performance, a superior camera experience, great battery life, and the display is stunning. The G2 is a good phone.
R:  If I were getting a new Android phone on Verizon I would pick the Moto X. Second choice would be the One, then the S4.
E:  I know the "Moto X Money" joke is getting pretty old, but why wouldn't you get the Moto X at this point? It's either $99 or $49 dollars and you have MotoMaker now which is one of the coolest things to happen to mobile in a long time. The only thing you could still be waiting for are those wood backs.
What is on your Christmas wish list for the year?
T:  A case of Great White from Lost Coast Brewery and a gift card to Burger King. Do work, Whopper!
R:  I have a lot of wants, but nothing I can afford. I'm very happy with what I have right now. If money were not an issue I would probably enjoy getting a ton of comics on Comixology the most. There's a lot of new Batman for me to catch up on.
E:  Let's see here. FitBit Force, Pacers ticket packages, Gunnar computer glasses (staring at screens all day is quite taxing on my eyes), a new Chrome bag, Moto X Dock, NBA 2K14, Madden 25 and Battlefield 4. There's some other stuff, but those are the highlights.
What are the first five apps you install on Android devices?
T:  Instagram, Snapchat, Candy Crush, Twitter, and Google Voice.
R:  Nova, Tweetings, Tumblr, Instagram, and Evernote.
E:  Twitter, Cerberus theft protection, Doodle Jump, Instagram, and SwiftKey.
As time has passed, which OEM do you prefer the most?
T:  That's a good question, but I will have to go with Motorola – "A Google Company." Moto has been turning things around for themselves since the acquisition, and I love that. They show a lot of promise, and I truly feel that we will see some great products coming from them in the near future.
R:  That's a tough decision. I've been an HTC fan for a long time, but I don't know how long they'll last. Gun to my head, I like Motorola's latest design stuff the most.
E:  It's hard to pick just one because they each do something different so well. We all have history with Motorola and the Moto X is just awesome, but the HTC One is a great phone and Samsung did a (half) decent job with the G-Nex, so I gotta respect them as well. Don't make me choose! (Editor's Note: Clearly he won't be receiving a check from Moto this month. LOL)

Do you think you think we will ever see a Moto Nexus device?
T:  I think 2014 could be the year of the Motorola Nexus. We've had two from Samsung, two from LG, so now it's either HTC or Moto's turn to step it up and show what they can offer. If the 2014 flagship from Motorola is incredible, I think the chances of it being turned into a Nexus are quite good. But of course, nothing is confirmed.
R:  I think it's possible, but unnecessary. The X is pretty close to a Nexus. I think we'll continue to see similar work from Motorola, so it makes more sense for Google to avoid suspicion by choosing a company they own for Nexus.
E:  Probably not. As much as we'd all love it, Google seems pretty adamant about their "firewall" between official Google and Motorola so that they don't play favorites.
Do you see curved displays being mainstream and marketable?
T:  Marketable, of course. Mainstream? Meh, not quite yet. Until companies can actually prove a point to consumers that they are necessary and valuable to everyday use, I don't see many users needing/wanting them. I mean, we aren't really seeing anything of true value coming from them. So far, it's just a d*** measuring contest between Samsung and LG.
R:  Anything is possible. I think curves displays are still more about aesthetics at this point. Maybe if an OEM finds a compelling reason for them then they might become mainstream, but I also thought giant phones were ridiculous and look at the market now.
E:  Not really. It seems like the latest feature that companies could slap together into a mobile device to make it new and different, then try and push some units out of the door. The "healing" backplate of the G Flex however is definitely something that I would love to see in more phones going forward. Or at least research into that stuff.
What do you think of Marshall Mathers LP2?
T:  It's definitely a step in the right direction for old school Eminem fans. He is bringing some of that violent behavior back, but he's just not the same as he once was. I'm sorry, but until you take Rihanna off of your singles, I don't care about it. That's just me, though.
What would you rather be – a famous actor, singer, or writer?
T:  Oh, a famous singer/rockstar all day everyday. I like to party hard.
R:  I've done a little of everything in the past. I really don't want fame as much as I want to put out products that are well made, be that writing, acting, or singing. The biggest section of my free time right now goes to leading my church in worship on Sundays, so I guess you could say being a good worship leader is what I would rather be if I had to chose one vocation.
E:  I already am a famous writer and you all are my loving readers.