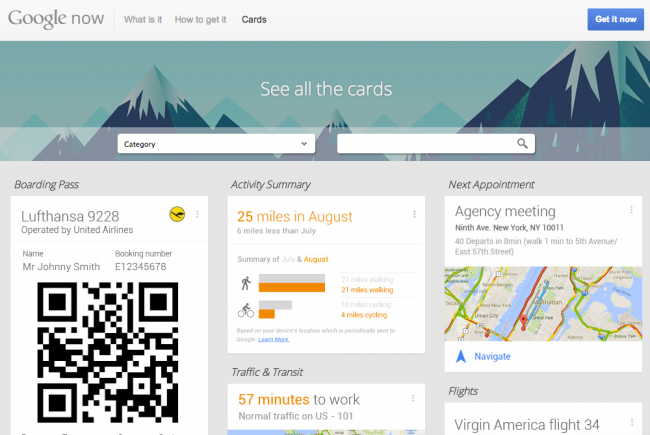 Google Now has grown and matured so much since it was first announced, and the number of cards that are available for people to utilize continues to multiply. Today, Google launched an updated landing page for the service, allowing folks to see each card available, as well as how it is displayed on Android devices. 
What this should do is let people know, who don't already, that Google Now is a service that offers real-time help and information exactly when you need it. It is personally catered to each different user, and with new cards like package tracking and boarding passes, we find ourselves using it way more than ever before.
Check it out for yourself and tell us down below which card is the one you use most often in Google Now.
Via: Google Now
Cheers Rithvik!