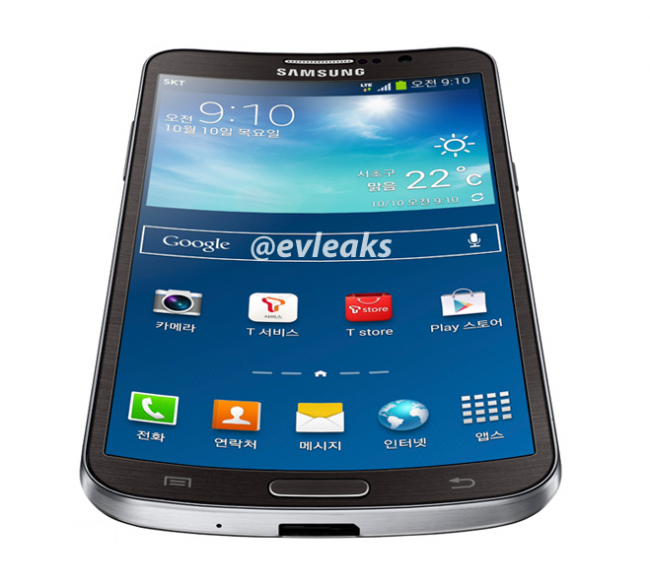 Famed industry leaker @evleaks tweeted this photo this afternoon with the tag "Do not adjust your display." If this is what we think it is, it could very well be a press render of Samsung's soon-to-be-announced device with a curved display. The device was reportedly confirmed to exist by Samsung's own CEO and other executives, with an expected arrival or announcement happening within the next few weeks. 
All I can say is, what the…? Why? Are we curving things just to say we curved them? I just assumed the curve would be from top to bottom to make the phone contour to your face as you hold it, not from edge to edge. Or I guess this could sit more comfortably in your hand? I wonder how swiping from edge to edge feels?
No details have been given thus far, only this picture.
Updated:  Here is a second picture under model number SM-G910S @evleaks mentions that this is a Korean deal only, for now. You can also see an LTE-Advanced logo on a similarly textured back to what came with the Note 3: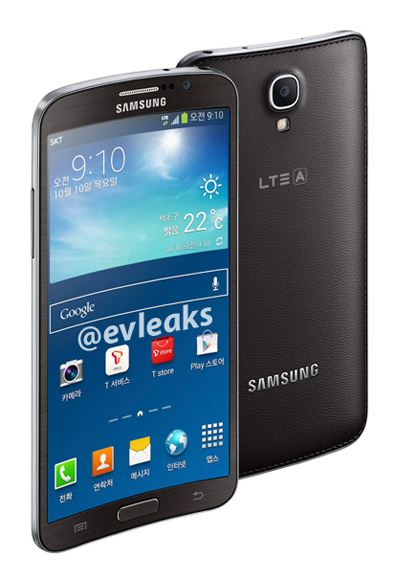 I'm confused and dying to hear your thoughts.