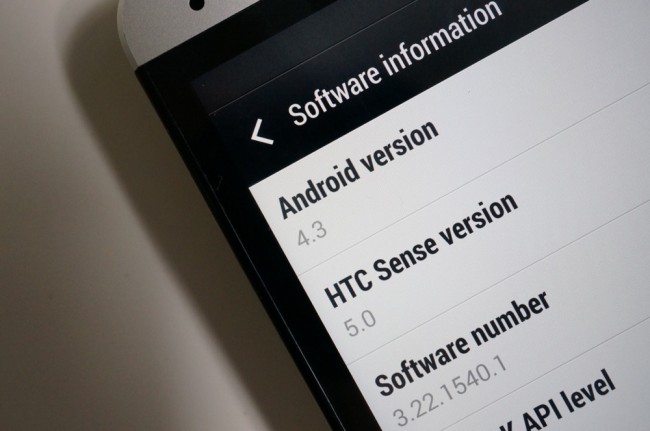 The Android 4.3 update for AT&T's variant of the HTC One is now rolling out, according to HTC USA president Jason Mackenzie. We were told that the update would be here in October, but truthfully, weren't expecting to see it arrive this early. The HTC One developer and unlocked versions received a similar update at the end of September, with Sprint units seeing the update last week. 
HTC appears to be on top of the last couple of Android updates, which is a nice change from their rocky past of updating phones. I guess that's what can happen if you have only a couple of phones to support.
To check for the update, head into Settings>About phone>Software updates.
The Android 4.3 update for T-Mobile's One variant will rollout some time in mid-October. Verizon One owners should see it before the end of October.
Update:  Here is the changelog courtesy of AT&T:
Improved notification bar with quick access to many of the most popular settings.
The integration of Instagram™ into HTC BlinkFeed.
The ability to lock the camera focus and exposure on a specific target within the viewfinder.
An updated HTC gallery user experience.
HTC Zoe® updates that include:

The option to change the file format of Zoe capture to a 3-second MP4 video and one second still JPG photo. This change will significantly reduce the amount of storage space used when capturing Zoe shots.

Updated visualizer features within the HTC Music app.
The ability to add widgets to the lock screen.
New home key secondary functions to quickly access either Google Now or the menu.
New settings for the battery percentage notification.
Via:  @JasonMacHTC