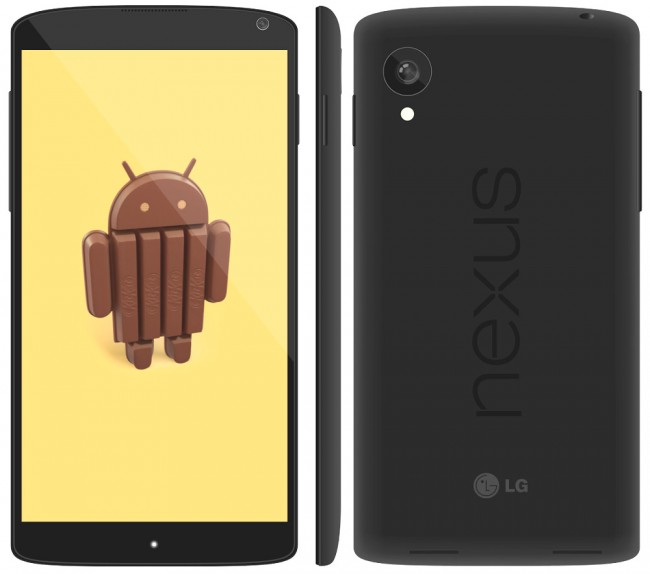 You know you are getting close to the launch of a new Nexus product when retailers start trying to steal attention (and raise search engine results) by prematurely posting listings for a yet-to-be-announced device and the trolls start spamming off bait to inboxes of tech media outlets. Today, appears to be the king of days as Nexus 5 rumors are flying around these parts with media outlet after media outlet just blindly posting it all, because maybe it could all be true! (Or there are thousands of page views to be had. Yep.) Let's address a couple, so that you'll stop emailing them to us. 🙂 
Rumor 1!
So the first, which has popped into our inbox about a dozen times already, comes out of PhoneArena who received a "tip" claiming that there will be two Nexus 5 variants, one with 16GB of storage and a 2300mAh battery at a price of $299. The other will have 32GB of storage and a 3000mAh battery at a price of $399. Sounds amazing, right? Would be a nice move by Google, especially with all of the complaining we have seen thus far about potential battery life on a phone with a 1080p display, 2300mAh battery, and powerful Snapdragon 800.
But here's the thing, the FCC documents and leaked service manual for the phone do not mention at any time that there is another model with a battery size other than 2300mAh. But the service manual does mention both 16GB and 32GB of storage, so if there were another battery option, wouldn't it make sense for it to mention that as well? Well, it doesn't.
In terms of an FCC filing, we can look to two of Motorola's new devices for a potentially similar situation. When the DROID ULTRA and MAXX stopped off at the FCC, they showed up together in a single filing since they are technically the same device except with different batteries. The FCC documents submitted listed both battery sizes. We'd link you to the FCC docs for it, but the FCC is closed for the time being since our government is full of a bunch of morons. Instead, check this image for proof (via). See that, one filing – two batteries listed. Now, if you look below at the FCC docs for the Nexus 5, we have one single mention of a 2300mAh battery size.
Also, we should point out that if you are changing the battery size in a phone, you are also changing the size of the phone. We have yet to see any mention of multiple sized Nexus devices. Previous Nexus devices from Google have never had varying battery or frame sizes outside of the Galaxy Nexus because one version had LTE and the other did not (and it was only 100mAh). From the Nexus One to the Nexus S to last year's Nexus 4, all we saw was internal storage changes, never the battery or size. With the Nexus 7 and Nexus 10, same deal – just storage changes. It just seems so un-Google to release two of the same phone with different battery and phone sizes. Because think about it, you can't toss a battery that big into a phone and not have it adjust the thickness. Again, look at what Motorola did with the ULTRA (7.18mm thick) and MAXX (8.5mm thick).
Could Google surprise us all and give us two battery options? Sure, I guess. We just have seen nothing at this point to show any indication of that actually happening.
As far as the prices go, $299 and $399 would be dream prices. With that said, Google decided with this year's Nexus 7 that they'd like to make some actual money off of device sales and upped the price of each model over last year's. They may decide not to do that with the Nexus 5 to keep the phone at insanely low price points, but don't be surprised if they come in at an odd $369 and $469 or something, just to help pad Google's pockets a bit.
Rumor 2!
This one is a classic retailer play, which we see time and time again prior to product launches. According to random Japanese retailer Gecko & Co, the Nexus 5 will be released on November 14 in both 16GB and 32GB models. Who the hell is Gecko & Co? Apparently, they are a small enough outfit that they had to help sell their own listing and reputation as being legit because they previously sold the Nexus S and Nexus One. Seriously, go to their site and read for yourself.
If that isn't enough to not buy into this listing or its suggestion that November 14 is real, take the picture they posted as another prime example. That's a fake fan-made render that surfaced shortly after a Googler was spotted with the phone during the Kit Kat unveiling. And that "Nexus 5" logo – quick PhotoShop job, and not even a pretty one at that. How out of place does the 5 look?
So is the Nexus 5 coming on November 14? It certainly could, but this is simply a retailer who put out an early listing to try and grab your attention. It has succeeded.
Rumor 3!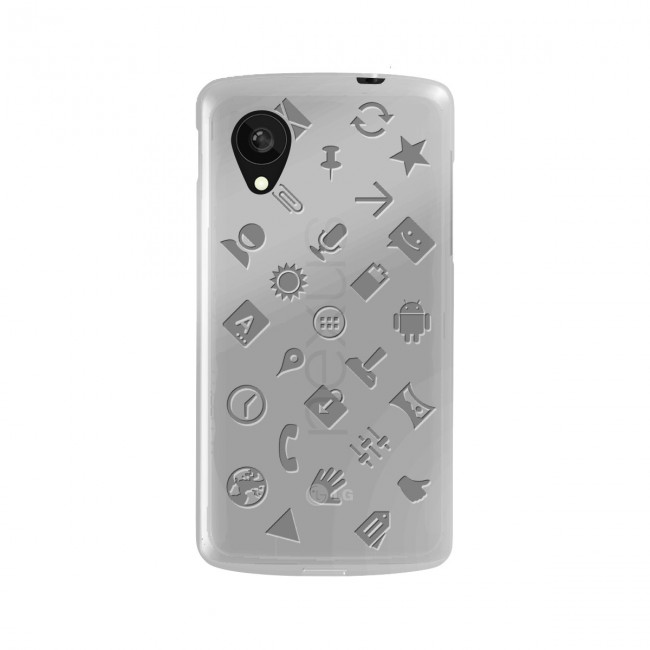 This last one is more of a PSA than an actual rumor, but I just want to point out that accessory companies are going to start posting up Nexus 5 accessories all over the place with suggested shipping dates. These are by no means official. They'll even include renders of the phone next to cases that will look very official. They aren't. While many of these companies have the exact specs or molds for upcoming products so that they can get accessories ready in time for launch, they'd 100% ruin their relationships with these companies should they post actual images or renders of these devices before they are told they can. They are playing the SEO and marketing game. There is nothing wrong with that, we're just warning you to not look too much into these listing as potential launch dates or official images. And this is not us taking shots at Cruzerlite or Spigen, we're fans of both companies' products.
Rumor 4!
The Nexus 5 will double as a taser. OK, not really a rumor, but we thought it was funny.
That's all we've got. We know these rumors aren't going to stop until the phone is announced, but wanted to make sure you were all aware of the wild information that is floating about and how most of it is nothing but questionable. A lot of hypebeasting to be had right now.
Cheers to all who sent these in!