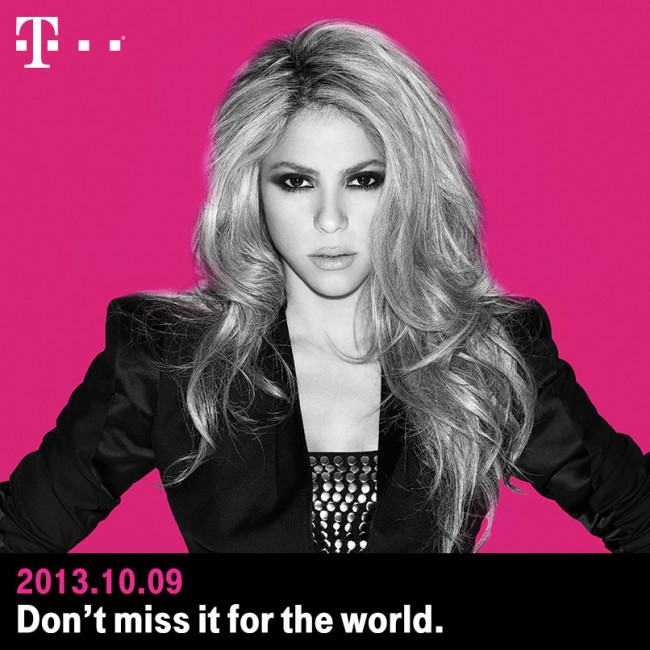 T-Mobile has set a date for new UnCarrier-focused announcements, this time with the help of Shakira – yes, that Shakira. In previous events throughout 2013, T-Mobile decided to kill off contracts, light up over 100 LTE markets, and then introduce an early upgrade program called JUMP! which every other carrier has attempted to copy. T-Mobile's "UnCarrier" approach to wireless service is a bit like prepaid service, but with the backing and support of the network's owner. They have certainly come a long way over the last year, and even managed to add over 1 million new subscribers in Q2. 
So what's in store for part 3? Well, we just don't know for sure. What else is left after killing contracts and introducing an early upgrade program? All T-Mobile has announced thus far is that we should "get ready" as their "UnCarrier revolution" will continue.
Welcome International superstar @Shakira to team @TMobile. Get ready, the #UnCarrier Revolution continues 2013.10.09
Any guesses?
Note:  This is a ticketed event.
Via:  @TMobile