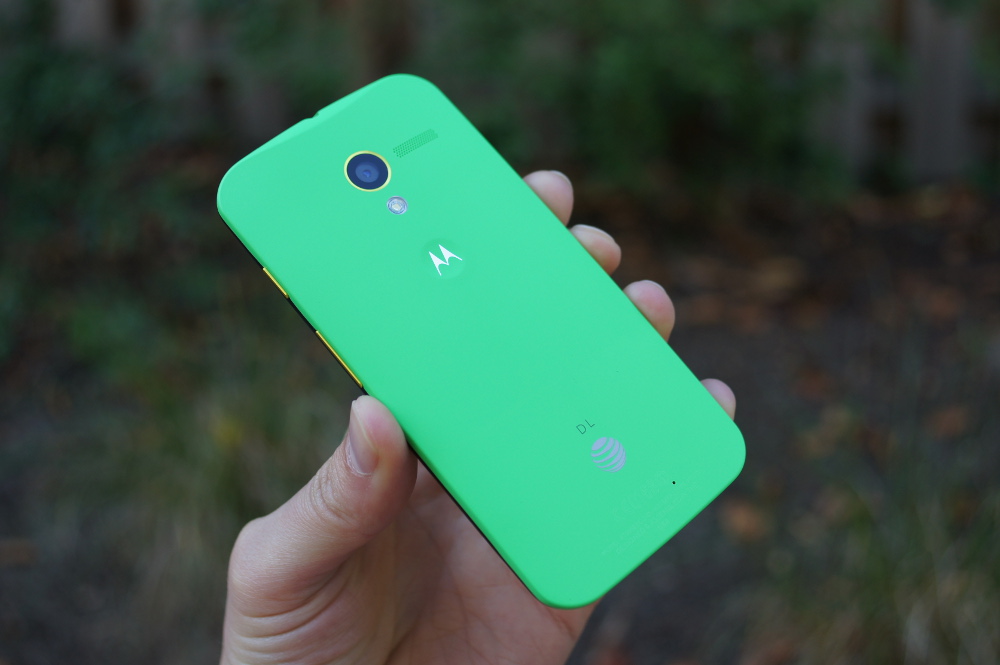 According to famed tech leaker @evleaks, we could see the launch of custom Moto X devices through MotoMaker as early as November 11. We don't necessarily have visual proof or word from our sources to help the story, but this man doesn't typically Tweet something if he doesn't believe it to be the real deal. So call it a rumor for now, but November was the time frame tossed around as a potential VZW MotoMaker launch shortly after AT&T was given the exclusive deal in August. 
We've already taken you on a couple of tours of MotoMaker, so be sure to check out the latest with our build of the green Moto X pictured above to familiarize  yourself.
Should November be the month for Verizon and MotoMaker, are any of you considering selling your black or white carrier version? Did some of you hold out for this moment?
Via:  @evleaks