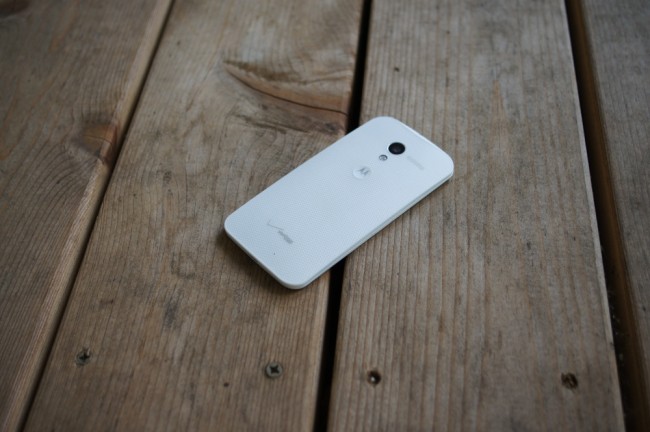 I don't think we need to hammer home out thoughts on Motorola giving AT&T the exclusive on MotoMaker at launch any longer, we've made it pretty clear that we think it's a terrible decision. MotoMaker is easily one of the three reasons customers will think about buying this phone, so locking out anyone who's not on AT&T makes absolutely zero sense to us. But again, you know that, so we're trying not to continue to dwell on it. In the end, other carriers (including Verizon) will see Motorola's Moto X customizer. The big question since the phone's reveal, has been "When?" 
During our time on the DL Show last Friday, we put our money on it being an AT&T exclusive until the holidays. If a report out of Ad Age is correct, we were spot on with that assumption. Ad Age claims to know everything there is to know about the marketing campaign behind the Moto X, one of which is Motorola plan for MotoMaker. According to this report, we'll be waiting until early November before any other carrier will be able to push customize versions of their Moto X. As a part of AT&T's exclusive deal, you'll see plenty of promotion of the Moto X from America's recently dubbed "most reliable" wireless carrier.
On semi-related news, Ad Age is also reporting that the Moto X will arrive on August 23 at Verizon, AT&T, T-Mobile, and Sprint. We reported August 23 for  Verizon last week, so it's no surprise to us, however, we would love to see the phone launch at other carriers on the same day. Far too often do we see a staggered rollout of phones availability here in the U.S. We should point out that this report states that T-Mobile will sell the Moto X on August 23, but Motorola has already confirmed that the T-Mo version will only be available directly through Moto's site at launch. Details, details. We were also told during our press meeting with Motorola during the unveiling of the Moto X that the phone would be available starting in late August or early September depending on the carrier. In other words, we'd be surprised to see it launch on all four of those carriers at the same time.
If the 23rd is indeed launch day, you have just over two weeks to remain patient.
Via:  Ad Age