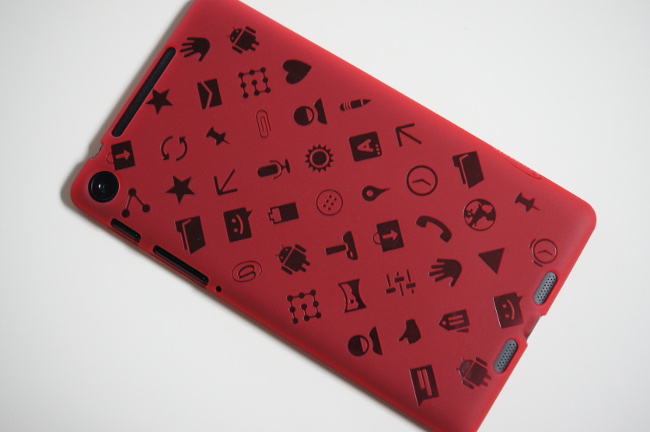 As of this morning, we have a number of cases in transit for the new Nexus 7, all of which we plan to show off and share thoughts on to some extent over the next week or so. The first batch to arrive is from our friends at Cruzerlite, who sent over an entire box of almost every single color or design they currently offer. (Yes, that means a contest will be in store before long.) These are their TPU cases, which they have continued to sell successfully for more devices than I can probably keep track of. 
They offer a wide range of colors and styles. From the three picture located here, you can see the Experience (top), Androidified (bottom-left), and Circuit (bottom-right) covers, many of which will look familiar if you have followed Cruzerlite at all over the last couple of years. In terms of colors, you'll find everything from neon green to bright blue to pink to purple to red to fog to black. If you were looking for something to warm up that cold black slab of a tablet, a simple TPU case can certainly do the trick.
On a fit and functionality front, the TPU cases from Cruzerlite fit incredibly well. In fact, you have to put in a little work to get the last corner wrapped around the bottom, something I appreciate because it assures me that this case was made to fit perfectly. There is nothing worse than a case that's soft or floppy on the edges – we're looking at you official Asus-made Nexus 7 travel cover. They also included cutouts for both speakers, USB port, all buttons, mics, and the camera. No functionality is lost with one of these cases attached.
All of Cruzerlite's Nexus 7 cases drop in at $17.95, which is a reasonable price. There are cheaper options on Amazon that offer front covers and sleep-wake functionality, but these are well made and from a company that has been doing this successfully for some time.
Video
Gallery
Via:  Cruzerlite