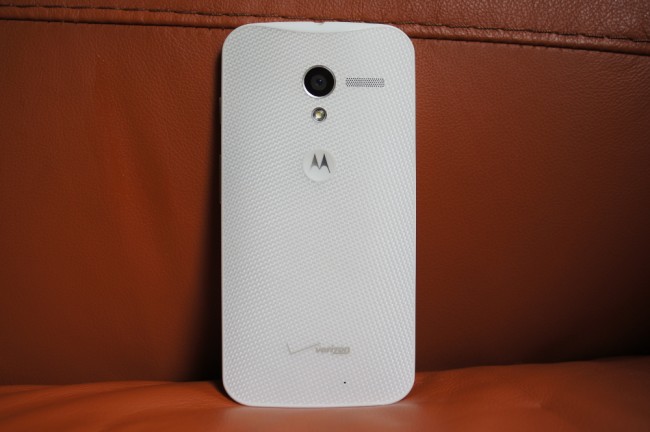 Here we are a full day after the Moto X officially launched on AT&T, yet we're still without official, specific dates from other carriers, Verizon being one of the most important. Back in early August, we received word from sources suggesting that August 29 was the current target. As of yesterday, the 29th still appears to be Big Red's goal, according to multiple sources of ours. But as much as I'd love for you all to pencil in next Friday, this is the mobile industry we're talking about. We have seen launch dates change hours before we are expecting phones to arrive in stores (Galaxy Nexus, anyone?). But no matter what, we are 5 days away from the 29th, so the chances of seeing the Moto X in Verizon stores by then seems to be getting stronger. If anything, we should know for sure before long.  
As a reminder, the Moto X will be available on Verizon as a 16GB model in woven black and woven white at launch, with MotoMaker customization coming some time later down the road. It could be November or it could be September for all we know – everything at this point on that front is nothing but rumor.
We should point out that some third party Verizon retailers are labeling this launch as having "constrained inventory" and only being fulfilled through direct fill. That means they would have to order the phone for you, and may only have limited amounts in stock. As far as corporate stores are concerned, there may not be any inventory issues. Should the phone launch on August 29, you may want to call ahead to see what the status is with your local shop.
Be sure to check out our Moto X review if you haven't already.
Cheers D, ___, and  ___!