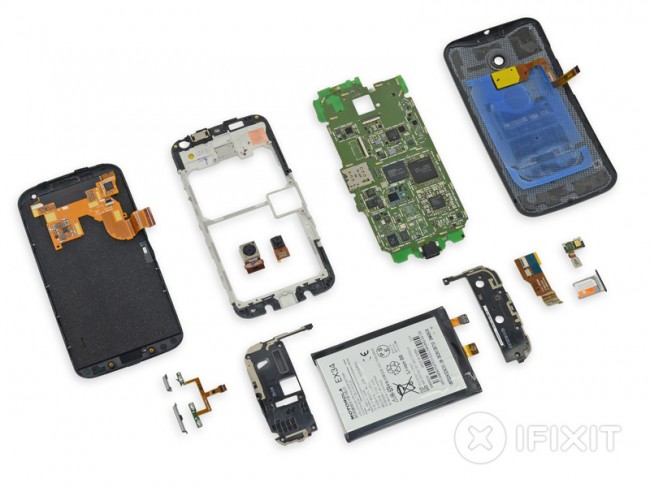 With the Moto X now publicly available to customers of AT&T, the iFixit crew was able to procure one and then crack it open with their array of tiny niche tools. Teardowns typically tend to make us a weep a little inside, but this time around we were more excited than depressed to see this phone torn open. Motorola claims to have done some engineering tricks to get all of the Moto X's goodies packed into such a svelte body. This teardown should reveal all of those.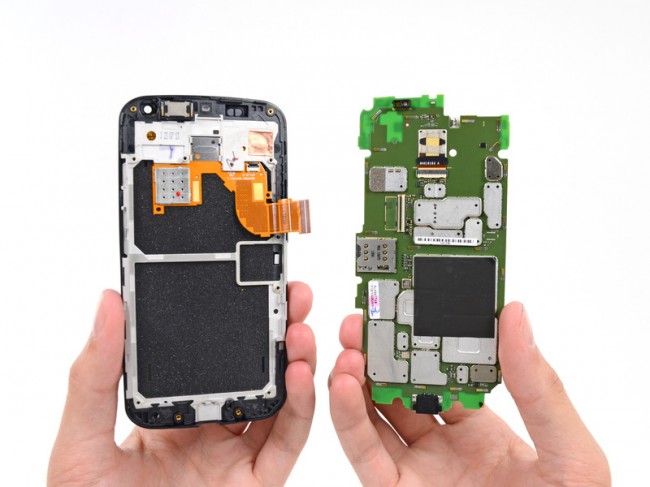 The iFixit team gave the Moto X a reparability score of 7 out of 10, which is good news for those of you who have decided to purchase one. Other than a little adhesive under the back cover and a digitizer that is fuzed to the display,  you shouldn't have any issues cracking yours open should you need to replace a camera or battery (assuming you can find replacements).
On an interesting note, you can see big branding of the X8 Mobile Computing System front and center once the back plate has been removed. You can't necessarily see the exact make-up of it all (at least I couldn't), but it's almost as if Motorola was expecting a teardown just so they could get those X8 MOBILE COMPUTING words branding in the back of your brain.
The rest is pretty standard teardown stuff, featuring the 2200mAh battery, flash storage, radios, the backside of the kevlar/woven design, and more. Give it a look. Even iFixit seems to be impressed by Motorola's design.
Via:  iFixit