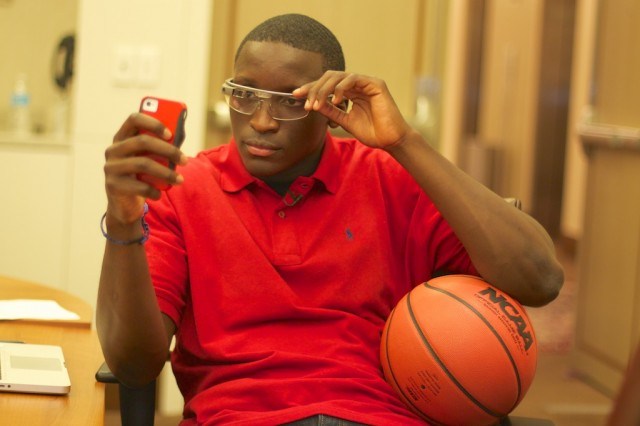 We have seen Google Glass adopted widely since its Explorer Program launched. Fashion designers, NFL players and Tennis players have all gotten their hands on the device to see how it could benefit them. In a recent Ask Me Anything with Houston Rocket's General Manager, Daryl Morey, someone asked for his thoughts on NBA referees wearing Glass during games, he responded that he thought it was a great idea.
Instant replays are a staple in all most American sports these days, but bringing Glass to the eyes of the referees of the NBA would be a whole other situation. If developed, referees could show exactly what they saw from their point of view and add vision to spots that the cameras just couldn't get to. The ideas are exciting and Morey agrees, saying that it should be proposed to Adam Silver, the man replacing the NBA's commissioner soon.
NBA refs don't have the best reputation from events in the past, do you think Glass would benefit the sport?
Via: AllThingsD