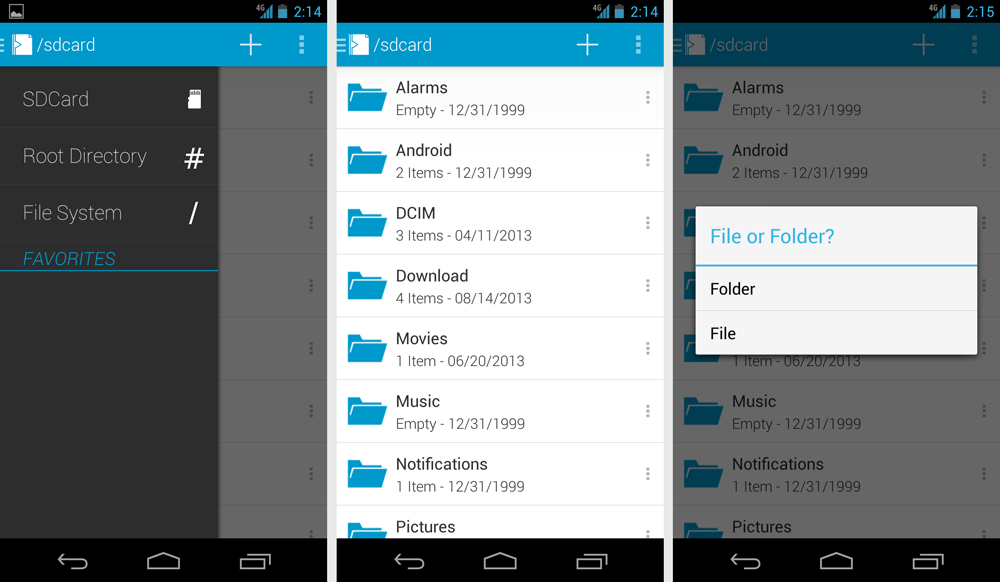 If you are like me, you're probably still running the same file explorer on your phone or tablet that you've had for over a year now. Android has changed a lot in the past year or so and with those changes came new visual guidelines for apps. Sliding Explorer is a prime example of taking the age-old file explorer base and incorporating Android's latest design guidelines. The result is a good looking, minimal app that gets the job done.
Sliding Explorer comes from the guys at Team Baller Applications, which by the name should sell you on it already. Made for Android 4.0 and up with Android's pull-away menu bar, the app allows you to browse through your local files, comes with image previews and even has root access as an option as well. File sharing, unzipping, extracting and zipping folders are also all standard features.
If you are looking for a great explorer app that looks just as good, and is free, hit the link below.
Play Link