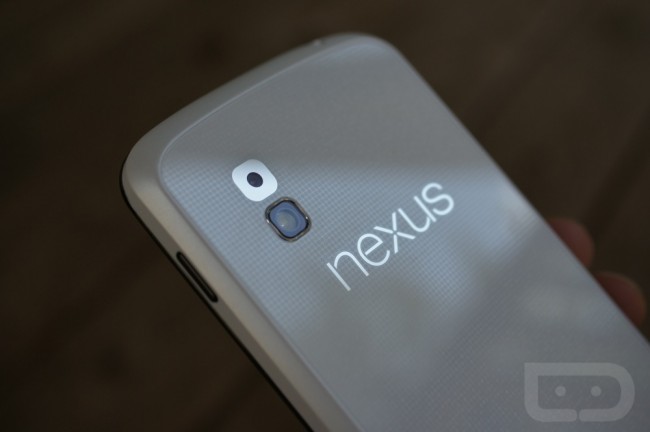 Reports from various sources have been going back and forth between Motorola and LG to make the next Nexus device, dubbed the Nexus 5 by the press. While even LG execs stated that they are not creating the Nexus 5, the newest rumor to hit the web from China's MyDrivers.com states that they are in fact working with Google to bring the latest flagship device to the market. 
According to their sources, the Nexus 5 will be roughly inspired by the recently released G2 from LG. The spec configuration won't be identical, but will feature the same 5.2″ 1080p display, as well as 2GB of RAM. However, a Snapdragon 600 will be used in place of the Snapdragon 800 to keep the price down. It is stated that LG and Google will want to keep the same pricing scheme that the current Nexus 4 has at $299 for 8GB and $349 for 16GB of storage capacity.
To round out the rumor, the Nexus 5 is said to feature a 10MP camera, Android 5.0 "Key Lime Pie," but no word on whether we will see the power button and volume keys along the backside of the device like on the G2. That could be a deal breaker for some.
Everything we have seen points to an unveiling of sometime in October for the next Nexus smartphone.
All aboard the hypebeast train.
Via: MyDrivers