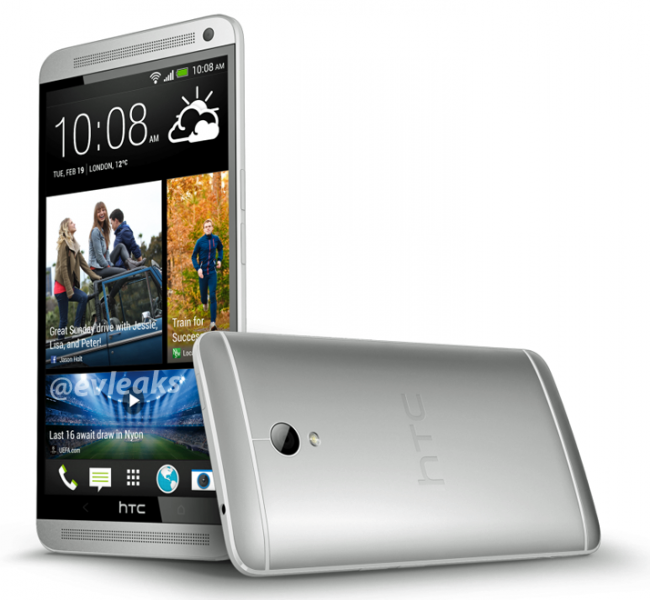 According to famed leaker @evleaks, you are looking at a non-final press render of the HTC T6, better know as the HTC One Max. Since it's a press render sitting by itself, it doesn't exactly show us how big this allegedly 5.9-inch device will be, but since we have seen comparison photos of the mega-phone lying next to others, it does somehow give off the impressions that it will be huge. Maybe even massive. Too big? For some. 
No official word has dropped from HTC on when the One Max will arrive, but current rumors suggest that a September unveiling could be in store. For those not familiar, we are looking at what could be a 5.9-inch phone (not tablet), with a Snapdragon 800 processor, UltraPixel camera, BoomSound, and all of the other goodies used in the original One. I think the most important piece to this phone's success is whether or not HTC has a vision for making this into more than just a blown up One. We need phone-tablet hybrid specific features, like Samsung has done with its popular Note series.
I remember asking last year if 5.5-inch phones were too big. What about this year's trend which appears to be taking that number and laughing as we approach 6-inches?
Via:  +@evleaks