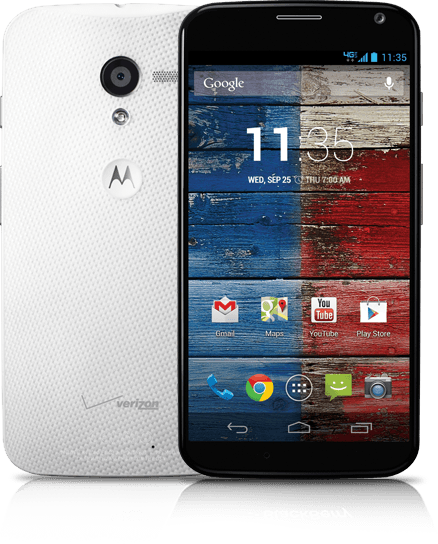 We know the Moto X is coming to Verizon at some point this year, Motorola has said as much. But an official announcement, outside of a Tweet, is all we have heard from the carrier itself. Well, until this weekend, as Big Red has posted a sign-up page for Motorola's new flagship, with a note about it arriving in the "coming weeks." We should point out that no carrier has given us an actual launch date, so this is about as good as it gets for now. 
We reported that August 23 has been on Verizon's schedule as the target Moto X launch date for some time, but they seem to still be finalizing much of their summer lineup. The HTC One was due in early August, but has since been pushed to August 15 and now maybe even out to August 29, according to sources of ours. We've also seen roadmaps that show the One arriving on the 23rd with the Moto X being pushed to the 29th. Just know that nothing is official with Verizon until they make it official.
Anyways, feel free to go sign-up for news as it breaks. Actually, we'll probably relay it to you faster than their email servers can, but being on the list of updates for new phones is never a bad idea.
Via:  Verizon
Cheers Michael!