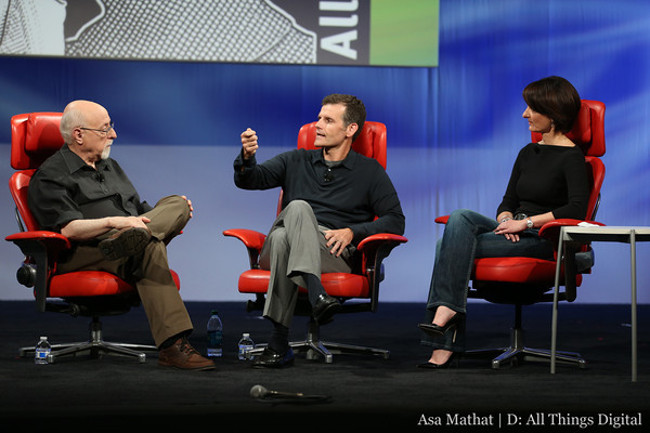 Dennis Woodside, Motorola's new CEO, just confirmed in an interview at D11 that they are indeed making a phone called Moto X. He said that the phone will be the first smartphone built in the U.S. "We're building it in Texas," Woodside mentioned during his sitdown. They are going to employee about 2,000 people outside of Forth Worth at a 500,000 square foot facility to make the magic happen. 
This is their "hero device," and it's going to be "broadly distributed." Between now and October, Motorola is going to launch a handful of devices though, but way down from the massive portfolio of years past.
Woodside even claimed to have one of the phones with him on stage, though he said he wasn't able to show it. But should he have decided to pull it out, he mentioned that with new sensors, that the phone anticipates your needs. For example, it would recognize that he took it out from his pants and potentially wake itself or activate a service.
When asked if he was confident in whether or not Motorola could actually move the needle with new products, Woodside said that the "products we are going to ship throughout the fall. They are unlike other things out there."
While this is mostly an assumption on my part, the first of the handful of devices he mentioned will be the XFON (XT1056, XT1058, and XT1060) that has popped up in pictures, in benchmarks and at the FCC. It will be a mid-to-low range device that will be distributed everywhere at an incredibly low price. Then during the holidays, we'll see the hero device.
Update:  According to Motorola, the Moto X will arrive in late summer.
Thoughts? What's up Bionic?
Via:  AllThingsD