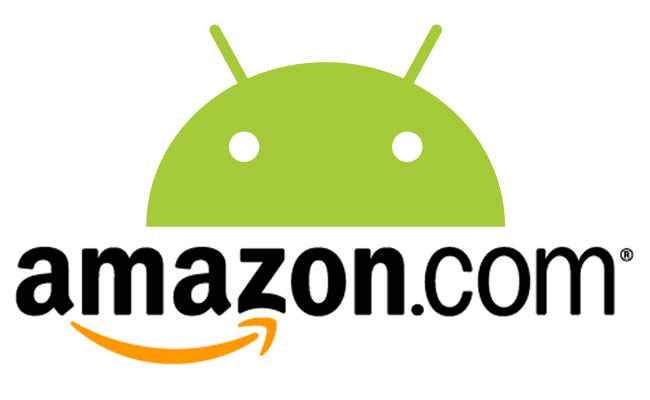 This afternoon, Amazon launched a service that looks to help customers and developers make the logging in and buying process extremely simple on their mobile devices. By allowing customers to login to their Amazon accounts using the new Login with Amazon service directly through apps, games and other websites, people can get to buying much quicker and in turn, should boost sales thanks to the ease of use. According to Amazon's research, there was a much higher purchase conversion thanks to this new feature, so developers would be crazy not to integrate the service if it could somehow benefit the bottom line.
Some apps are already featuring the Login with Amazon feature, popular names such as Zappos and Woot, while there are many others on the way.
To read more about Login with Amazon, check out the full press release below. 
Amazon Announces Login with Amazon to Reduce Sign-In Friction and Drive Higher Customer Engagement 

Developers and website owners can securely connect with Amazon's over 200 million active customers 

SEATTLE – May 29, 2013 – (NASDAQ:  AMZN) — Today, Amazon launched Login with Amazon, a new service that will enable the over 200 million active Amazon customers to securely and simply login to apps, games, and websites.  Login with Amazon allows developers to easily reduce sign-in friction for their customers, leading to higher engagement and order conversion.

According to a 2012 Harris Interactive study, over half of all American Internet users have five or more unique passwords to remember.  Login with Amazon reduces sign-in friction by eliminating the need for users to create an account and password, and instead allows them to sign-in using their existing Amazon account information.  Amazon customers can choose to share certain attributes of their account profile with apps, games, and websites by using Login with Amazon.

"Login with Amazon enables app developers and website owners to leverage Amazon's trusted sign-in solution, allowing them to focus on providing a great experience for their customers," said Michael Carr, Amazon Vice President, eCommerce Services.  "Amazon customers now have a hassle-free way to quickly and securely sign-in to apps, games and websites, without having to remember yet another password."

As early adopters of Login with Amazon, Zappos and Woot, both Amazon subsidiaries, saw significant customer adoption.  Zappos saw 40 percent of its new customers choose to sign-in to Zappos.com with an Amazon account.  Woot found that new customers picked Login with Amazon two times more often than any other social login on their site, and those customers had the highest rate of order conversion.

Login with Amazon is available at no charge to developers of apps, games, and websites.  The service is easy to integrate, as developers can typically go from registration to launch in a matter of hours.  It is based on the OAuth 2.0 authorization framework, allowing developers to leverage a widely-adopted open protocol.   For additional details about Login with Amazon, including code samples and the SDKs for Android and iOS, please visit login.amazon.com.

Login with Amazon is the latest offering in an array of services that make Amazon the most complete end-to-end ecosystem for developers building, monetizing and marketing their apps and games. These capabilities include:

The ability for app developers to use Amazon Web Services' (AWS) technology platform for their infrastructure needs. Building blocks such as Amazon Elastic Compute Cloud (EC2), Amazon Simple Storage Service (Amazon S3), and Amazon DynamoDB allow developers to focus on what differentiates their app rather than the undifferentiated heavy lifting of infrastructure.
GameCircle, which includes capabilities like Achievements, Leaderboards, Friends and Whispersync for syncing games across devices, and leads to better engagement with games.
In-App Purchasing on Kindle Fire, Mac, PC and web-based games. This enables developers to offer items in their apps and games while allowing their end users to simply use their Amazon accounts to make the purchase.
A/B Testing, which helps developers improve app functionality with the ability to simultaneously test two different in-app experiences to determine which is more successful prior to launching to a broad audience.
Game Connect, which lets developers list their virtual goods for sale on Amazon, increasing discoverability of their games and making the purchase of virtual goods as easy and convenient as possible for customers, leading to increased monetization for developers.
Amazon AppStore submission for distribution to nearly 200 countries globally enables developers to reach millions of Amazon customers worldwide.

To learn more about Login with Amazon, please visit: login.amazon.com.