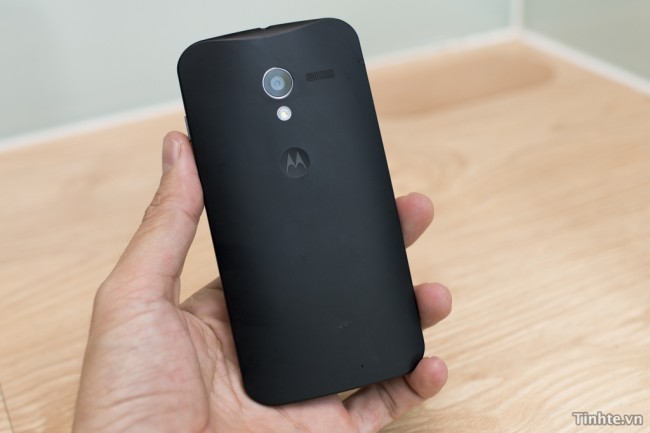 The "XFON" from Motorola is no longer much of a secret now that it has been both pictured and found cruising through the FCC. It's the phone you are seeing above that leaked months ago, at least all signs point to that being the case. While Motorola could easily have some tricks up its sleeves for this device that will "wow" us in the end, current info from a recent GFXBench benchmark pegs this device as a mid-range Android handset. 
According to the system info of a device benchmarked with the model number XT1058 (same as the "XFON), we're looking at a dual-core Snapdragon S4 Pro processor (MSM8960T) clocked at 1.7GHz and a 720p display. You can tell that it's the MSM8960T rather than the MSM8960 because of the Adreno 320 GPU inside, which is the same GPU that you'll find in devices like the Nexus 4. But yes, it's only a dual-core processor that was released in early 2012 and not even the Snapdragon 400 (only an Adreno 305 GPU though) or 600 that Qualcomm is producing for 2013.
We're also finding that it lacks a 1080p display thanks to the benchmark showing a resolution of 1196×720, which also suggests it will have on-screen navigation keys. But we already knew that it would. We aren't exactly sure what size the display will drop in at, but we've heard both 4.0″ and 4.3".
You can see from the benchmark that this is the Motorola "Ghost" and is headed to AT&T. "Ghost" is a codename we first reported back in mid-March along with a handful that Motorola has in the pipeline.
Last, the device tested was running Android 4.2.2.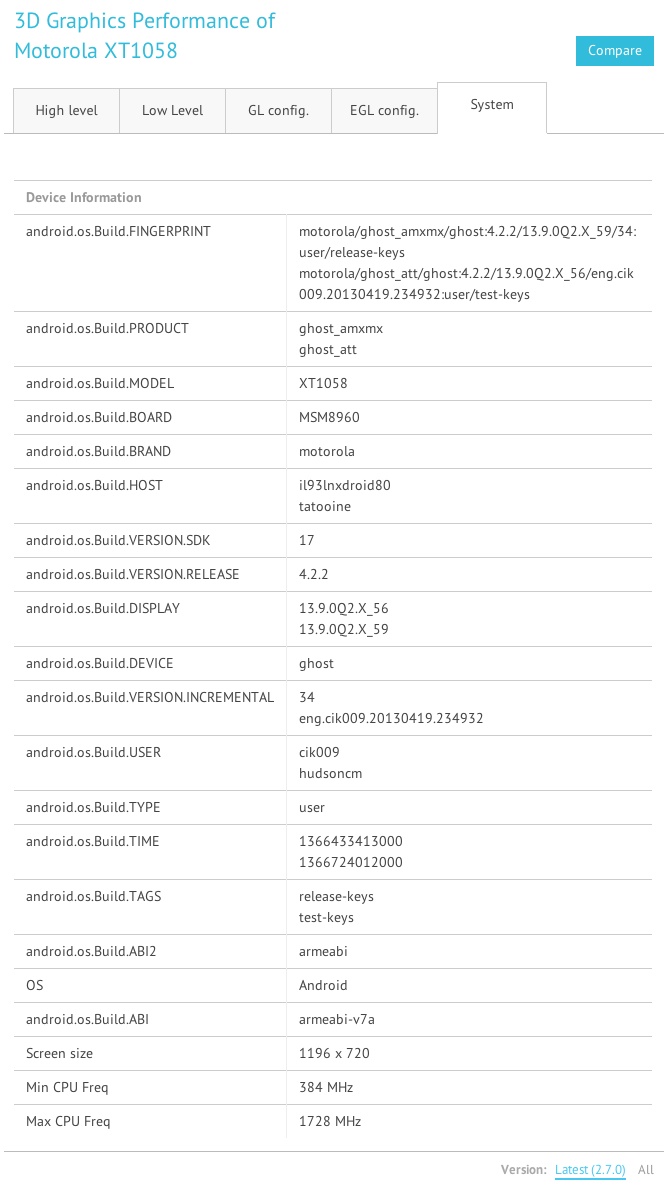 Update:  We are seeing stories floating about which suggest it could have some super secret processor and GPU combo that will dominate all phones and Google and Motorola are simply disguising it. I hate to say it, but with a screen resolution this low, coupled with a decent GPU and processor, these numbers aren't anything to get overly excited about. Look, the Sony Xperia SP and Xiaomi MI 2A both crush the HTC One and Galaxy S4 in an on-screen test if you take these tests to mean anything. Both are running the same processor/GPU combo as the XFON, yet likely have half the RAM. These tests clearly do not show that we have something secret going on or that the XFON is going to dominate the One or GS4 overall. Benchmarks do not tell the full story, ever.

Here is the image pulled from its FCC filing. As you can see, it's identical to the device pictured at the top of this post.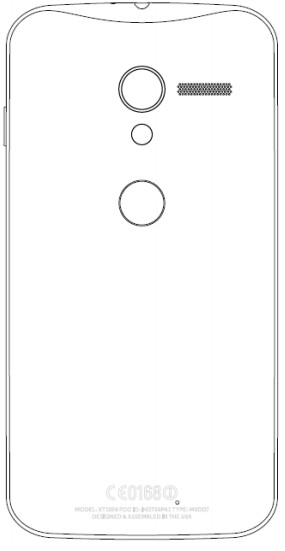 So, mid-range, right? I'd imagine that Motorola is going to make this device insanely cheap with a processor that old and a display straight out of 2012. Standards for high-end smartphones these days have risen to 1080p displays and the latest and greatest processor for Qualcomm, two things this phone lacks.
Keep in mind while this phone may be disappointing from a spec standpoint, it'll likely run stock Android, see updates at an incredible rate, and utilize LTE networks.
Via:  GFXBench | Techtastic
Cheers Zomer!