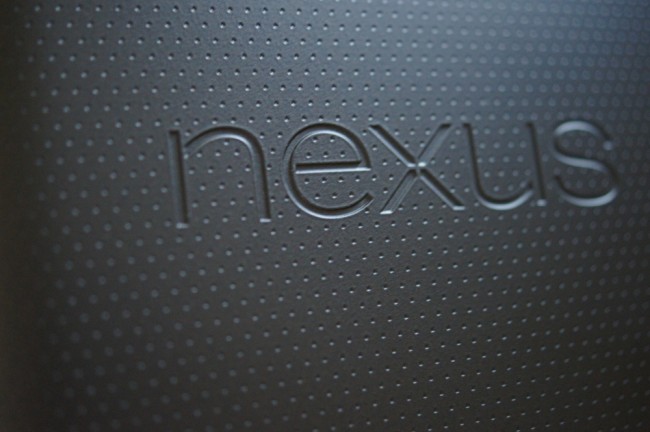 Rumors were swirling before Google I/O this year that we would see a refreshed Nexus 7, complete with new specs and features to "wow" us. Unfortunately, that didn't happen, but the rumors of the Nexus 7 refresh have not gone away. The rumors keep alive and this weekend's news that the Nexus 7 got re-certified for Bluetooth is interesting to say the least. Why would it need to pass through Bluetooth SIG again?  
The new build of Android that was running on the device was JWR11. Could this be Android 4.3? It certainly seems like it is Android 4.3 knowing that a white Nexus 4 spotted last week at a trade show was running 4.3 as build JWR45B. The "J" in JWR11 means Jelly Bean and is older than the build running on the N4, so we know it's not Key Lime Pie or something never-before-seen. But is this reason enough to pass through Bluetooth SIG for a second time? Hardly. If you are thinking that Bluetooth LE support, which is supposed to be included in 4.3, required that, you are fooling yourself. Think about it for a second – if Bluetooth LE support requires re-certifying, that would mean that every Android device who upgrades to 4.3 would need to be re-certified. That's not happening.
But where things really get confusing, is over the idea that the model number listed here is ME370T, which is the same as the current Nexus 7. We're seeing sites suggest that the device is hitting Bluetooth SIG again because it's the mysterious new Nexus 7, however, explain to me how that makes any sense. That would mean that Asus is releasing a new Nexus 7 with the same exact model number as the old model. Who does that? Motorola doesn't. Samsung doesn't. HTC doesn't. LG doesn't. All follow-up devices typically follow in a sequence of numbers, but never have I seen them ship with the same exact model number. If anything, it's a minor hardware revision, right? Unless Asus does model numbering completely different than the rest of the industry, this one baffles me.
So why stop off at Bluetooth SIG again? We don't know the answer to that. But I think that we would all be jumping to wild conclusions by suggesting that this is some sign of a new Nexus.
Update:  As reader Christian points out in the comments, Asus also pushed the Nexus 7 through Bluetooth SIG in May 2012 (initial launch) and again in November of 2012 (Android 4.2 launch). This filing is likely nothing more than a sign that either a minor hardware revision is coming or that they are showing Bluetooth SIG that there are changes in Android 4.3 coming because there may be new functionality to Bluetooth components.
Via:  Bluetooth