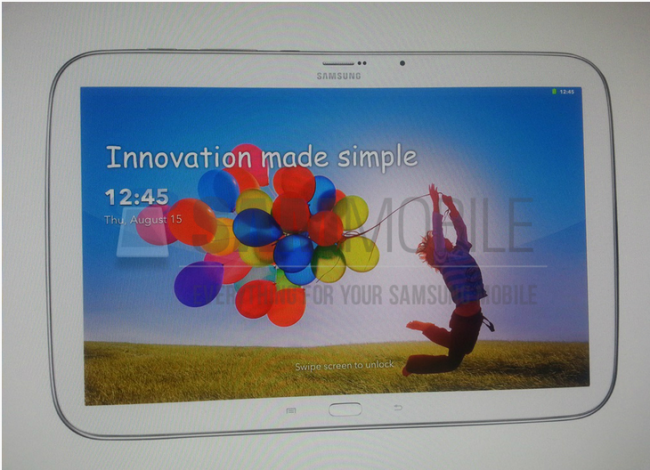 Many can say that the Nexus 10 is currently Samsung's best tablet on the market, but according to newly leaked specs, it appears a new super tab is on the horizon, this time sporting TouchWiz. Code named ROMA, the tablet is said to feature a fancy 10″ 2560 x 1600 high-res display (same as the N10), an Exynos 5 processor, 2GB of RAM, 3G/4G LTE connectivity, and a 9,000mAh battery. 
In terms of differences between this and the Nexus 10, you are looking at a microSD slot, this one being a tad slimmer, and the ROMA featuring cell data. So far, Samsung has neither denied or confirmed ROMA's existence, but in this business we are used to that.
Specifications:
Android 4.2 Jelly Bean
Samsung Exynos 5 Dual 1.7GHz dual core
Mali-T604
2GB of RAM
3G / HSPA or 4G / LTE, N Wi-Fi, DLNA, Bluetooth 4.0, Micro USB
10.1 inch, 2560 × 1600 pixels
5 Megapixel camera, Autofocus
1.9 Megapixel front camera
16GB of on-board storage
micro SD (up to 128GB)
9000 mAh
257 × 177.7 × 8.4 mm.
583 g.
If Samsung does in fact have plans on making this tablet come to fruition and given the specs listed above, are you interested?