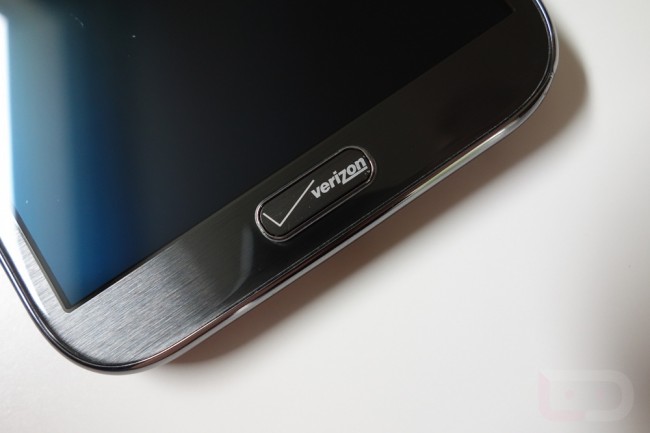 Over the next few days, according to information we have obtained, Verizon is planning to issue a handful of policy changes that will likely affect many of you. The first relates to the New Every 2 (NE2) program that used to award customers with $100 credits on new smartphone purchases. As you all know, this program was killed off some time ago, back in the beginning of 2011 – this is not news. What is new, is the fact that on April 15, all unused credits will expire from your accounts and you will no longer be eligible to use them. So if you were holding out to use your last NE2 credit for something like the Galaxy S4 which still doesn't have a confirmed date with Big Red, you will eventually be doing so without that credit. They gave you over two years to use these.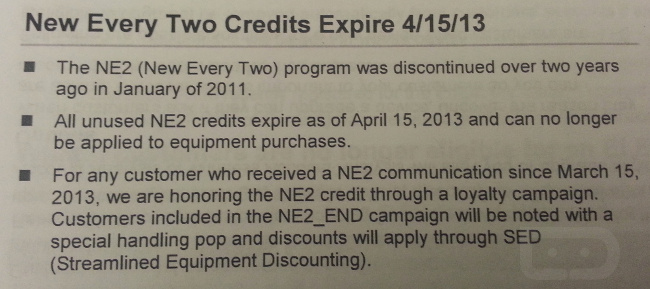 Next up, we have news on the current 20 month upgrade cycle that in the past has allowed customers of Verizon to upgrade their phones a full four months before their contract expired (typical contracts are 24 months). As of April 21, that will change. Once the 21st rolls around, anyone with an upgrade that is scheduled to arrive before September 1, 2013 (or essentially a contract that expires in January of 2014), will get to keep the same upgrade date. For those with upgrade dates later than 9/1/13, your next upgrade will be moved onto a new 24 month schedule or "aligned to contract terms." Yes, that means Verizon is moving to 24 month upgrade cycles.
So from 4/21 forward, or if your upgrade date is set for some time after 9/1/13, your upgrade date will be set as 24 months out from when you first signed your 2-year contract. If your current upgrade date is set for before 9/1/13, you can keep your date, but then once you upgrade, will be moved onto a 24 month cycle. According to VZW, upgrade eligibility changes do not represent a change to the customer agreement terms or conditions, so this is not going to be something to get you out of a contract. At least that's how I'm reading it. This also does not affect business accounts or VZW employee accounts.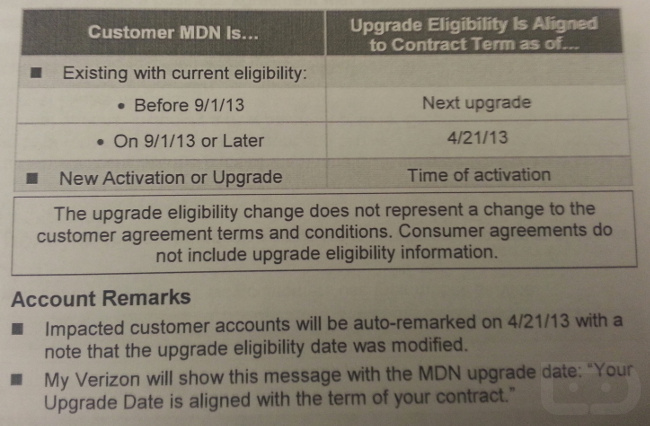 And last, Verizon is making a change to upgrade transfers. In the past, if your Jetpack or tablet was listed in your account as having an eligible upgrade, you could transfer that over to a phone and then upgrade your phone line sooner. On 4/21, this will no longer be the case. Upgrade transfers will only be allowed to be moved between phones, not alternate devices.
As a reminder, this is not a time to call in and make the lives of customer services reps a living hell. These folks are not the ones making policy changes. Should you call to inquire about any of this info, attempt to be civil.
Update:  Verizon just confirmed our report.