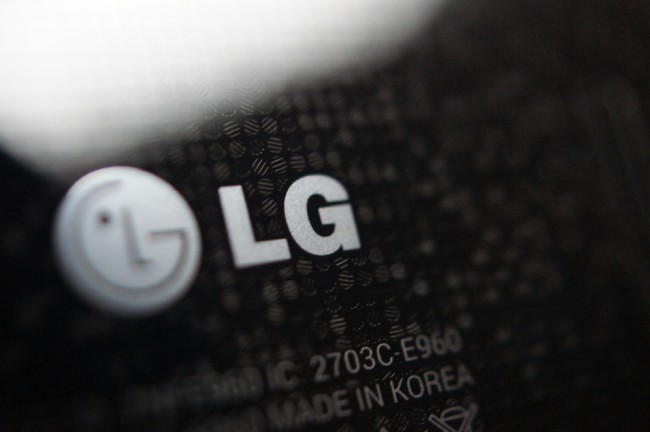 When Samsung takes the stage tomorrow to announce the Galaxy S4, we are expecting them to announce at least one new eye recognition feature for TouchWiz (I don't care what Bloomberg says). Thanks to leaked builds of their custom skin for both the Galaxy S3 and S4, an eye scrolling feature for browsers and emails could arrive, but we should also see one that will recognize your eyes as you watch a video. If you were take your eyes away from your screen as a clip is playing, your phone will recognize the change and stop playback. As you return your focus from wherever it was, the clip should then kick back on.
Sounds fun, right? Well, in an attempt to steal some of Samsung's fire, LG has gone ahead and announced the exact same start/stop eye recognition feature for their very own Optimus G Pro. 
In the press release (yes, they actually sent out an entire press release for a single feature), they mention that the feature isn't available yet, but it will be. It will arrive next month in Korea along with a dual-camera feature that dual-records with both the front and rear cameras at the same time with a picture-in-picture composition.
Is it just me, or is LG to Samsung what Samsung once was to Apple?
EYE RECOGNITION TO BRING NEW LEVEL OF ENTERTAINMENT CONVENIENCE TO LG SMARTPHONE
Technology to Debut in Smart Video Feature in Optimus G Pro

SEOUL, Mar. 14, 2013 — Smart Video, a new multimedia UX feature from LG Electronics (LG), will be unveiled for the first time in the Optimus G Pro. Smart Video takes viewing videos on mobile devices to a whole new level of convenience with eye recognition that eliminates the need to manually control playback during the viewing experience.

Through the implementation of advanced eye recognition technology, Smart Video recognizes the position of the viewer's eyes and automatically plays or stops the video without any manual input from the user. When the viewer's eyes are no longer focused on the smartphone display, the front camera recognizes this and immediately pauses the video automatically. Once the user's gaze returns to the smartphone, the video resumes playback from the point last viewed.

In addition to the Smart Video feature, Optimus G Pro will also be equipped with the world's first Dual Camera function. The Dual Camera feature is an extension of the Dual Recording feature which debuted on the Optimus G Pro introduced in the Korean market last month. Dual Camera simultaneously captures photographs using both the front and back cameras for a picture-in-picture composition. Users can now be a part of the story, not just observers.

"LG is continuously innovating to offer creative ways to offer a user experience that adds value to our customers," said Dr. Jong-seok Park, president and CEO of LG Elec-tronics Mobile Communications Company. "It's the positive UX that will differentiate smartphones in 2013 and beyond, not only cutting-edge hardware specs."
The Smart Video and Dual Camera features will be introduced as a part of the Value Pack upgrade which will be offered for the Optimus G Pro in the Korean market next month. These features will also be made available for some LG premium smartphones in the future.

Other features in the Value Pack upgrade include:
• Magic Remote Pad and Text Keypad via the QRemote function. These new options for QRemote work specifically with LG
Smart TVs to enhance convenience when using Optimus G Pro as a remote control for LG Smart TVs.
• The Smart LED Lighting outlining the home button of the Optimus G Pro will be upgraded so users can customize the colors
to correspond to their favorite contacts. The flashing of the LED in different colors will allow users to identify the source of
incoming calls, missed calls, unread messages and emails.
• Video Pause/Resume allows the user to stop and start in record mode for one continuous video file.
• The first Color Emoticons in an Android smartphone for more personalized text messages.

# # #
About LG Electronics Mobile Communications Company
The LG Electronics Mobile Communications Company is a global leader and innovator in mobile communications. With its breakthrough technologies and innovative designs, LG continues to establish a number of benchmarks in the smartphone market, while also helping create a better lifestyle for consumers by delivering a wholly enhanced smartphone experience. As a leader in 4G Long Term Evolution (LTE) technology, LG continues its commitment to developing groundbreaking LTE technologies and fulfilling consumer demands with differentiated LTE devices of the highest quality, all of which are based on the company's wealth of LTE patents and technical knowledge. For more information, please visit www.lg.com.