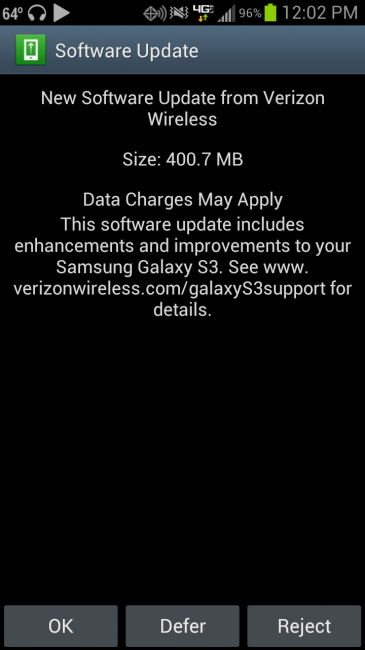 Our inbox just filled up with pure joy. The Jelly Bean (Android 4.1) update for Verizon's Galaxy S3 is live. Users appear to be pulling it like crazy, so if you haven't been prompted yet, be sure to check your phone.
*Settings>About phone>System update>Check new
If it's not there, we have been told that the "Google Services Framework" trick works.
*Settings>Apps>All>Google Services Framework>Force stop/Clear data
Full details about the update can be found here.
Cheers Jonathan, Craig, cmpx, DigitalEnforcer, TJ, Matt and Mike!