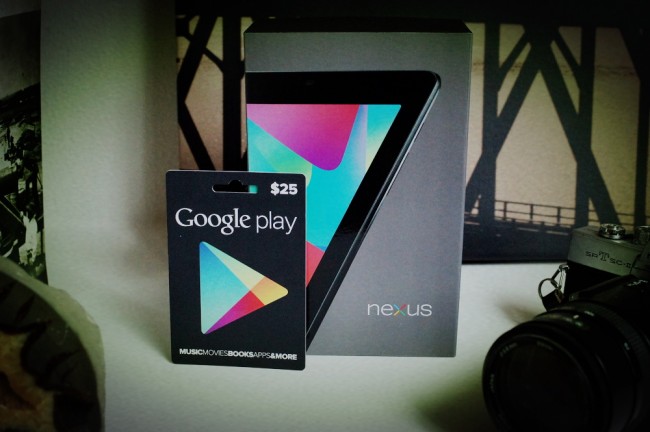 It's Day 5! That means, this is the last day of our Google-sponsored giveaway where you can walk away with a Nexus 7 32GB HSPA+ tablet coupled with a $25 Google Play gift card. We have had an amazing week, with a ton of awesome entries, spanning from Android artwork to over 1,000 Android haiku poems. We knew we had a creative crowd, but dang! For today, you'll have to use your noggin again to come up with something good.
Ready? 
Contest
Update: We have our Day 5 winner! The winning acronym is:
A – Android N – Never D – Disappoints R – Really O – Only I – iOS D – Does
How to enter:
1.  Share this post with your favorite social network:  Twitter, Google+, or Facebook.
2.  In the comments, use the word "Android" to create an acronym.
Winner:
Today, at 4PM Pacific, we will randomly choose the winner from the comments.
*Winners need to have U.S. addresses.