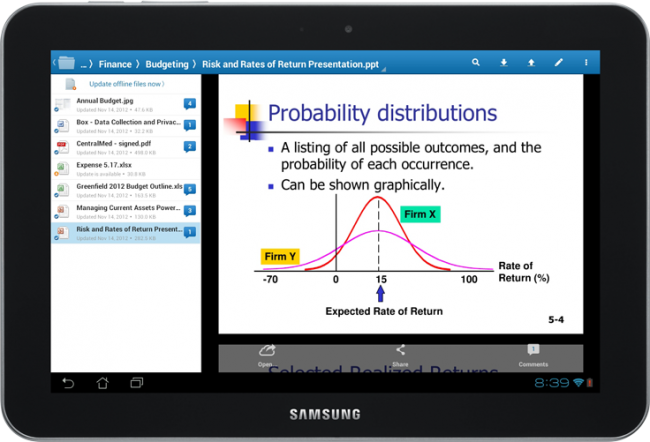 I love Box. The app. Mind out of the gutter, people, I'm talking about the cloud storage app, which was just updated for Android. In version 2.0, users can preview items from within the app, so you no longer have to exit to a 3rd party application to see what you are working with. This new version supports 75 different file types of previews including Word docs, PowerPoint presentations, Photoshop files, and PDFs.
Along with new previews, the Box team tossed in offline folders, so that as you venture into the desert looking for Thunderdome, you'll have access to all of your files. There is a transfer manager to help keep track of file transfers as well, plus the ability to click on Box links in an email or webpage and load up the Box app, rather than the browser.
It's a solid update to one of our favorite cloud storage services.
Via:  Box