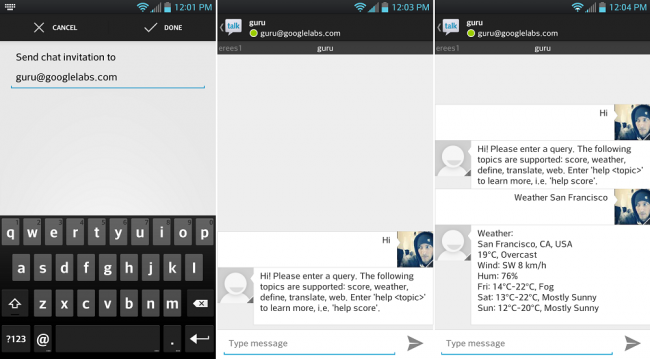 A few days ago, an XDA member stumbled upon a neat trick. If you love Google Now or don't have Jelly Bean and can't access it yet, then this is for you. Using Gtalk, simpy add user, "[email protected]" – then, ask away! Guru can give you answers to basic questions just like Google Now. So far, it handles sports, weather, word definitions, translations, web queries, and calculations.
Go into the future, much like Google Now, maybe we can expect greater and more advanced things to come from Guru. For now, it's a neat little trick that some of you should enjoy.
Via: Addictive Tips | XDA
Cheers Adam!