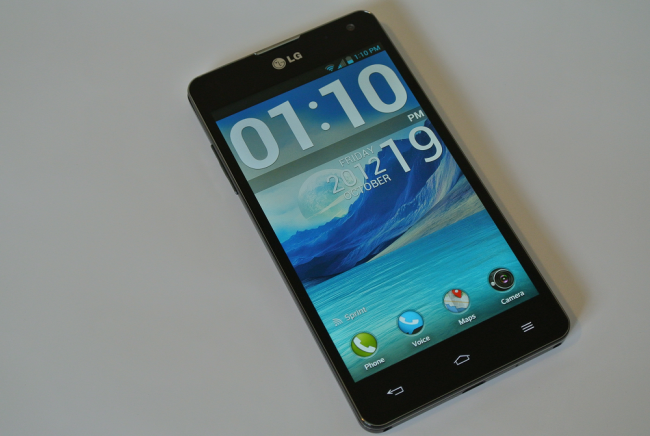 Whenever we ask our readers to give us specs that they would like to see in a "dream device," you would most certainly see a few, if not all of the Optimus G's listed. Although, LG isn't pushing the Optimus like Samsung is pushing the Galaxy S3 and you won't see this device on all four major U.S. carriers. Customers on AT&T and Sprint will only see the device, but more importantly, the next Nexus device is rumored to be based around this phone, so it makes reviewing this device's hardware and look somewhat more important than others.
If you're on Sprint, let's go over why this device may or may not be your next.  
The Good:
Specs:  Welcome to this device's main selling point. The Optimus G on Sprint features specs that easily set it ahead of the pack. The phone houses a beautiful 4.7″ IPS+ HD display, 2GB of RAM, a massive 13MP back-facing camera, 32GB of memory (non-expandable), 1.3MP front facing shooter, NFC technology, and 4G LTE capabilities. These specs are awesome. Better yet, this device actually feels like it takes advantage of having them and it's incredibly fun to use.
Performance:  Thanks to those amazing specs, this device blazes. Switching between apps, gaming (I touch on that below), and browsing the web are child's play for this device. In fact, I don't think I experienced any real "lag" with the device during day-to-day use. The Snapdragon S4 Pro chip is a truly exciting piece of hardware and I'm hoping more devices will begin to use it. It should be interesting to see what NVIDIA, Texas Instruments, and Samsung come up with to counter Qualcomm's beastly SoC.
Display:  Kellex reviewed the AT&T version of this device and I promised myself I wouldn't steal from his review. I lied. K's opinion on the display matches that of my own and he also has a much better macro lens than I do. I will paste the Display section from his review here to make sure everyone gets just how awesome this display is: "The 4.7″ HD IPS+ display on the Optimus G is stunning. The whites are actually white, brightness levels are very good, the viewing angles are exceptional, and colors pop without looking fake, all thanks to the LCD tech used. LG used 'Zerogap Touch,' which eliminates the gap between the LCD and front glass, so that the display looks incredible and also seems extra responsive to touch. With close to 318ppi and a non-PenTile layout, there are few things, if any, wrong with the display on this phone. And as always, here are some macro shots so that you can see the pixel arrangement."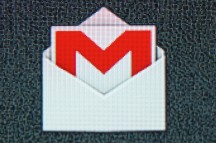 (Click each image for larger versions)
Camera:  I haven't been able to say enough good things about LG's work with this camera. Sprint's variant features a 13MP sensor, perfect for shooting almost anything I threw in front of it. When in low lighting, I found performance to be exceptional and I got some really nice shots when I visited a farmer's market. Unfortunately, around my place this time of year there is zero sun, so I wasn't able to get too many sunny shots. Of the shots I did take, the resolution was humongous which made for larger files to send and upload, which if you're on mobile connection and not on WiFi, could spell trouble. Lowering the resolution in the settings may be something most users should look into.
Size/Feel:  When it comes to smartphones these days, size matters! For some, this device will be simply too big. I handed it off to some iPhone owners and to them, it's a brick. To me, it's just right. It's all about what you grow accustomed to and user preference. There's no "perfect size" in my opinion. LG was able to fit the biggest display possible inside this body, without sacrificing size and weight. The device in hand feels great, but yes, you will need two hands at times to operate it. If a big display is something you seek, it's a fantastic choice.
QSlide, QuickMemo, and Live Zooming: I lied again. Without having to redo the same thing twice, Kellex touched on LG's custom software that was baked into the Android OS, and although I didn't get to use it as much as I had hoped, from the time I did have with it, I was impressed. Here's a quick hands-on video that K recorded. "LG included a handful of new UI features that they hope will help this device, along with others going forward, stand out from the crowded Android world. The three that I found myself using the most were QuickMemo, QSlide, and Live Zooming, all of which I have demoed for you below."
Gaming:  With the device's massive display and powerful Snapdragon chip, gaming is fantastic! It can easily (and I mean easily) handle titles like Granny Smith and Angry Birds, and then kill it with Mass Effect, Shadowgun, and Dead Trigger. With all of that display to work with, your fingers aren't cramped or fighting for space. I would say it's the perfect mix of size and speed for gaming when it comes to smartphones.
Software/Skin:  I enjoy stock vanilla Android just like the next guy, but this LG skin isn't all too bad. They've taken out any excessive junk and basically just threw in some nice visuals. For example, when you're turning off the screen, you see a circular shape close in on itself which looks fantastic. The launcher is great (minus the annoying sorting of apps feature) and of course, it whips around nicely thanks to the S4 Pro. Another aspect I like about the skin is that it allows many custom options. You can apply pre-made "themes" to your device, which can give your device some personality by changing up color palettes and application icons. It's an easy change and makes the device that much better for someone who needs more control over the look of the phone. I was hesitant at first about LG's skin, but this device has helped me see the light.
Battery:  This thing is a tank. Over my week with it, I haven't seen it hit zero once. There is a high-density 2,100mAh battery resting inside this slim shell, which was specifically designed by LG and LG Chem for this device. The long lasting battery can also be attributed to the new Snapdragon S4's quad-core technology, which features "Asynchronous Symmetric Multiprocessing" (aSMP) allowing each core to power up and down independently. When we say this new Snapdragon processor is where it's at, we mean it.
The Bad:
Hardware buttons:  By now, this will always go down in my "Bad" section. With Android evolving into one sexy OS, I somewhat expect the OEM's to enforce that and apply it to their designs. On-screen keys are something I very much enjoy. The buttons function fine and there's nothing wrong with the way they light up, it's just the simple fact that they are there is enough for me to be turned off. On-screen keys or bust.
Keyboard:  The stock keyboard features a Swype-like feature that can't get a word right even if its life depended on it. If you're a speed pecker, forget about it. Auto-correction is sub-par at best and you're much better off simply downloading a third party keyboard from Google Play. Dependability on the keyboard is something they could easily fix in an update, so hopefully they'll think about spending more time on it.
Sprint:  In the area of Portland I live, Sprint is somewhat of a joke. We haven't been blessed with their 4G LTE yet, but let's hope that it comes soon. The device has been running on their 3G network while I've had it and needless to say, doing any kind of web surfing, video streaming, or anything dependent on their network is a serious bummer. While on the go I like to watch YouTube videos and read comments on the site, but with the Sprint 3G, it's almost stressful to watch the pages load or videos render. I've been spoiled by 4G LTE and this phone needs it stat.
Random bugs and Skin issues:  This is thee most frustrating bug I've actually encountered. No screen rotation in apps. Whether it's just this phone's sensor is dead or busted, I can't stand it. For example, I have Screen Rotation turned on and I can't go from landscape to portrait mode on the homescreen. Not a deal breaker, but that's just the beginning. In the YouTube app, I scroll through the videos in portrait. I select a video, then tilt the device to watch in landscape. NOPE. No rotation. It sticks to portrait. Another fine example. From the lockscreen I'll open the camera app, snap a couple shots, then hit the home key. I'm taken to the homescreen, but it will be stuck in landscape. The only way to go back to portrait is to turn the display off, and turn it back on while holding the device straight up. Again, this could be just the phone they sent us, but this is something they will need to fix in an update if it affects all of the phones. It kills me.
Ice Cream Sandwich:  Plain and simple, this device should come with Jelly Bean out of the gate. Every inch of it is top tier except for the actual OS. Not much else to say. An update to JB will eventually be pushed to the device, but that doesn't help anyone who wants their fix of Google Now or all of the other goodies Jelly Bean brings.
Gallery:
Software Tour:
The Verdict:
Rather than having to explain why people should think about picking this device up, it's easier (and shorter) to explain why you shouldn't. Sprint's network will easily hinder your experience with this phone if you don't live in an area with their 4G LTE service. It's as simple as that. These days, where data speeds are uber important to buyers, that's a deal breaker for some. It's not the phone's fault, but my experience definitely warrants me to warn people about jumping onto Sprint for this phone.
Other than that, if speeds aren't something you're going crazy over, this device features top tier specs that are unmatched. It has a camera that will surely be able to produce fantastic shots for being inside of a phone, and on top of that, LG's custom skin doesn't make me want to die like Blur and TouchWiz.
Will this device bring LG back onto the playground and out of the metaphorical timeout that we as consumers have placed them in? I certainly hope so given the fact that I strongly believe in "the more the merrier." Welcome back into my heart, LG.