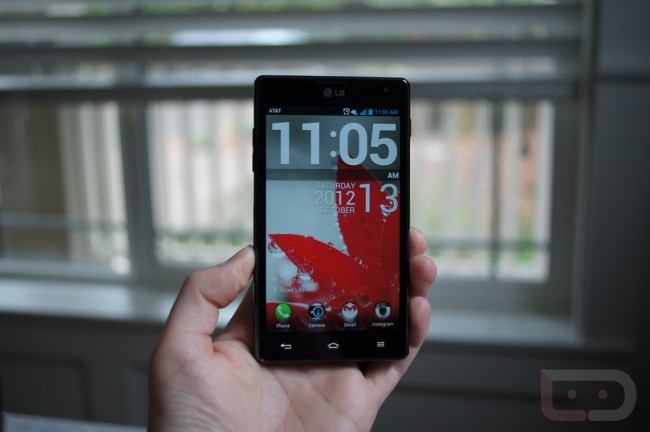 When LG first announced the Optimus G, our jaws about hit the floor because of the specs. But as it inched closer to launch, most of us realized that this phone wouldn't launch on all carriers in a way that we have seen from Samsung and their Galaxy S3, leaving us wondering if we should fully care or not. (This phone, is headed to AT&T and Sprint here in the U.S. (Verizon and T-Mobile customers will be left out of the party.) Thankfully, we have also all come to the realization that the next Nexus phone (possibly dubbed the Nexus 4) will be based off of the Optimus G, so whether or not this is coming to your carrier of choice, you should care about it. With that said, let's talk about this device in a little more detail. 
The Good:
Specs:  At this point in the smartphone game, there is no disputing that the Optimus G is the king of specs. With it's 1.5GHz quad-core Snapdragon S4 Pro processor, 4.7″ HD IPS+ display, 2GB RAM, 16GB internal storage (32GB in the Sprint version), microSD slot for expandable storage (no SD slot in the Sprint version), 8MP camera (13MP in the Sprint version), 1.3MP front camera, 2100mAh battery, NFC chip, and 4G LTE, there are few phones that even come close to matching up to it.
Display:  The 4.7″ HD IPS+ display on the Optimus G is stunning. The whites are actually white, brightness levels are very good, the viewing angles are exceptional, and colors pop without looking fake, all thanks to the LCD tech used. LG used "Zerogap Touch," which eliminates the gap between the LCD and front glass, so that the display looks incredible and also seems extra responsive to touch. With close to 318ppi and a non-PenTile layout, there are few things, if any, wrong with the display on this phone. And as always, here are some macro shots so that you can see the pixel arrangement.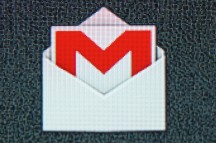 (Click each image for larger versions)
Performance:  Thanks to the quad-core Snapdragon S4 Pro processor and 2GB of RAM, the performance on the Optimus G is second to none. You can zip between apps, home screens, or others tasks in an instant. The camera is ultra fast and gaming has zero stuttering while allowing for max frames per second. It's the first Snapdragon quad-core phone on the market, so if you want the most powerful phone available today, this is your choice. The only complaint I have can probably be blamed on the software, and that's a launcher and home screen refresh and lag while leaving some applications. At times, when you press home, there is a launcher refresh that takes a second or two and is a bit disappointing, since we know this phone has the power to cruise through any task.
LG's New Custom UI:  Rarely do I praise an OEM for creating a custom skin that is slapped over the top of stock Android, but in this instance, I must show some love. LG and their new custom UI have given me almost everything that I can ask for. Their home screen launcher is like a 3rd party launcher that I would install on my phone anyway. It gives you options for custom transitions between home screens, the ability to customize icons, let's you tweak the app drawer to your liking (for the most part), and is unbelievably fluid. There are no stutters here, folks. Be sure to see the software tour down below to see some of what I'm talking about.
QSlide, QuickMemo, and Live Zooming: LG included a handful of new UI features that they hope will help this device, along with others going forward, stand out from the crowded Android world. The three that I found myself using the most were QuickMemo, QSlide, and Live Zooming, all of which I have demoed for you below.
Styling:  When initially writing up my pros and cons for this review, I had style down in the cons, but as I've used the phone more and more, I actually do love the look. Sure, at first glance it appears to be a giant black rectangle, but the subtle highlights and accents, perfectly rounded edges, variations of textures, and deep black front, make this a beautiful phone to look at. To the naked eye or distant onlooker, it probably won't look like much. However, once you hold it in your hand and slowly spin it under a light, you get shimmering lights, beautiful reflections, and the realization that this device was masterfully crafted.
Battery Life:  LG claims to have used a new high-density battery technology to make for longer battery cycles. While I haven't seen anything extraordinary, I have seen pretty decent battery life for a phone with a quad-core processor and massive display. In the couple of screenshots below, you can see there were times when I hammered on the device while pushing through extra long periods of Granny Smith, and others where I backed off for normal use. In one instance, I got through 10 hours and had 15% left – the other was almost at 11 hours with 40% battery remaining. Again, I wouldn't call this the longest lasting battery on the planet, but at 2100mAh, it certainly appears to be able to get the job done.
Back Design:  LG used a new Crystal Reflection technology to design one of the coolest back plates we have ever seen. It's a subtle design, that can really only be seen while looking directly at it or under certain lighting, but it's really neat. There appears to be some flexibility with it as well, since the Sprint and AT&T versions have different back patterns. The AT&T Optimus G pattern is almost like a field of diamonds and pyramids under a glass sheet. You'll see it below, in quite the sad photo of that glass covering.
Camera:  I've put the camera on the Optimus G in the "Good" category, but it should probably sit somewhere in the middle between good and not-so-good. It's a decent shooter, but I haven't found it to be anywhere near the shooter on the Galaxy S3 – at least out of the box. It's one of those cameras that has potential to be great, but it'll take some manual tweaking before it'll get there. Most of the shots I took on Auto all let in far too much light and washed most of my pictures out. The best example is the dual-shot picture of the camera below where I adjust ISO. This seems to be another case of bad software hurting what should be a decent camera.
AT&T LTE:  Now that AT&T has lit up their LTE network here in Portland and a bunch of other major cities, it's like the early days of Verizon's LTE network – speeds are out of this world fast. It also seems like AT&T turned on LTE when they had full cities covered, rather than just parts of cities. So far, I'm enjoying AT&T's new network more than anyone's, and the Optimus G is taking full advantage of it.
Reception/Call Quality:  As with most smartphones these days, I had no issues with call quality and reception. Thanks to AT&T's mostly-reliable network and LG's high-end hardware, I never ran into an issue where I couldn't make a call or couldn't hear the person in perfect clarity on the other end.
The Not-so-Good:
Glass Back Plate:  Ugh. That's all I can say about the glass piece that covers the back of the Optimus G. As you can see from the image below, I managed to crack it from top to bottom. The really unfortunate thing here, is that I don't know how I managed to do this. I haven't dropped the phone, so it either came from me squeezing it too hard, setting it down on my desk, or pulling it in and out of a pocket. I seriously do not know. My situation may be a super limited scenario, but I now understand what iPhone 4 owners went through with the glass plates on the backs of their devices.
Size:  If you are going to make a phone a giant rectangular box, you probably shouldn't make it this big. While the weight of the device is on point, I can't help but admit that it doesn't feel as good in hand as the Galaxy S3 or One X. Both of those seem to fit perfectly with the contours of your hand, while the boxy feel of the Optimus G seems to want to fight them at times. Don't get me wrong, this device doesn't feel awful when holding it, but there are devices that feel better.
No Notification LED:  LG decided not to use a traditional notification LED light on the front panel of the device. Personally, I'm sad that they made this move, as a notification light is something I count on to show me all sorts of incoming messages or items that need to be addressed. Instead of an LED light on the front, they put a light that blinks sporadically around the Power switch on the side of the device. This thing seems to have a mind of its own and rarely shows me notifications when I expect that it should be. It looks neat while you are charging your phone, but that's about all it's good for.
Some Software Lag:  As I mentioned in the software tour below, there is a bit of software lag at times. What I mean is that when pressing "Home" or leaving an application to head back to your home screen, there is a refresh that takes place that runs a couple of seconds. For a phone that has 2GB of RAM and a quad-core processor, this should never happen. I'm sure it can be fixed in a software update, so let's hope that happens with Jelly Bean in December or early next year.
Parts of the Custom UI:  Most of LG's custom skin isn't bad, in fact, I actually like a lot of what they are doing these days. It feels much more polished, makes a lot of sense to use, and introduces some really handy features like QSlide. It's not all pretty, though. App organization in the app drawer is frustrating at times and constantly requires you to sort alphabetically to find anything. The settings menu on the AT&T version also takes a massive turn away from traditional Android, so it's a bit confusing to someone like me that changes settings on phones many times throughout the day.
Keyboard:  The stock LG keyboard is some form of Swype or FlexT9 that is painful to use. You can swipe between letters to type quickly, and it will even do its best to auto-correct you. Unfortunately, the auto-correct is way too aggressive and more of a pain than it is helpful. Thankfully, you can switch to the stock Android keyboard through Settings. And of course, since this is Android, you can download one from the app store that's probably better.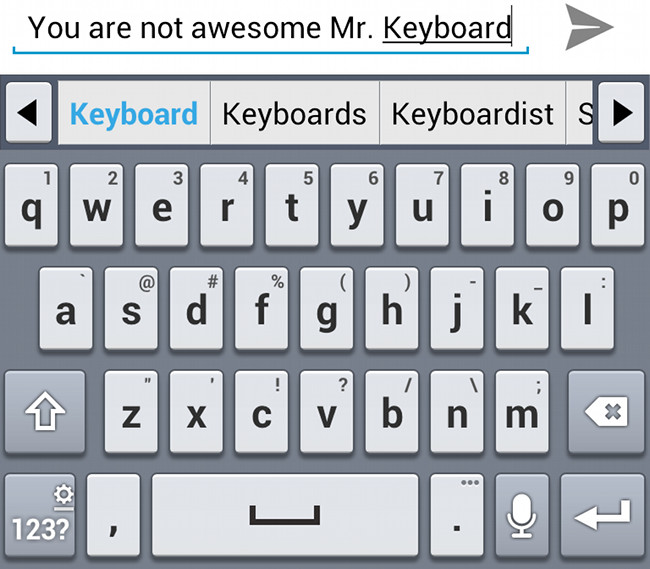 Only Ice Cream Sandwich:  The device will come running Ice Cream Sandwich out of the box and will be updated to Jelly Bean at a later date. LG has said that the international version of the Optimus G will see Jelly Bean in December, however, we do not know how long before the AT&T and Sprint versions see it. LG has a poor track record of updating phones, so it could be a while. With this being their flagship of 2012, maybe it'll happen much sooner than later.
Bloatware:  There are roughly 17 bloatware apps, 6 of which are AT&T branded garbage apps that no one uses.
Gallery:
[nggallery id=7]
Hardware Tour:
Software Tour:
The Verdict:
The LG Optimus G on AT&T is a fabulous device. The display is one of the best displays you will find on a smartphone, the hardware specs are the best in the business, battery life is above average, it takes advantage of AT&T's ultra-fast LTE network, and the UI experience, while custom, doesn't suck. I'm impressed, to say the least.
My "Not-so-Goods" are mostly me nitpicking little things here or there, but nothing really stands out as something for me to not recommend that you check this phone out. The one concern I have now, is with the back glass plate. Mine cracked and I can't even recall an event that would have caused such damage on any other phone. Glass on the back of a phone is never a good idea in my opinion, so if this is your next phone, be careful or buy a case immediately.
LG, you did a great job at making a high-end phone and you deserve praise for it.