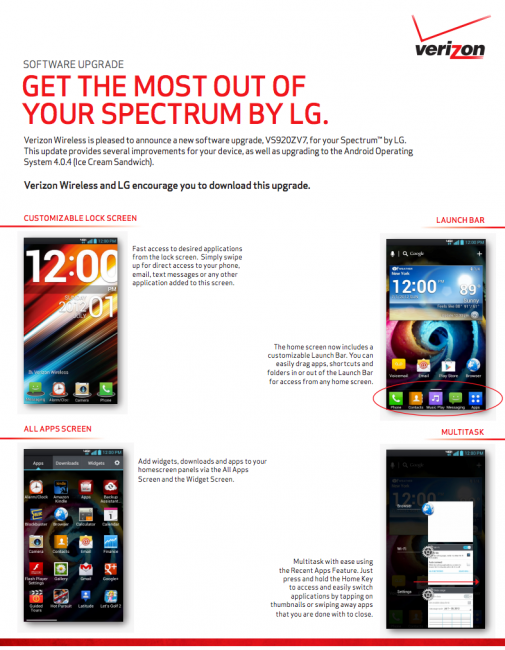 Quite the week for Verizon, I'd say. The LG Spectrum Ice Cream Sandwich (Android 4.0.4) was approved moments ago, making this the third of the week from Big Red. This update was due months ago, so owners of the Spectrum are probably ecstatic with this news. That is, if they haven't chucked their phone into a wall and picked up a Galaxy S3 yet.
The update introduces an update UI, with lockscreen shortcuts, new ICS multi-tasking, data management, better notifications, quick settings in the notifications pulldown, power saving modes, Verizon's Remote Diagnostics tool, and more. As one would expect, this update is massive and should completely re-enhance the user experience on the Spectrum.
Typically, when these documents go live, the update starts to rollout within a matter of days. Be sure to let us know when you receive it!
The update is 384MB in size.