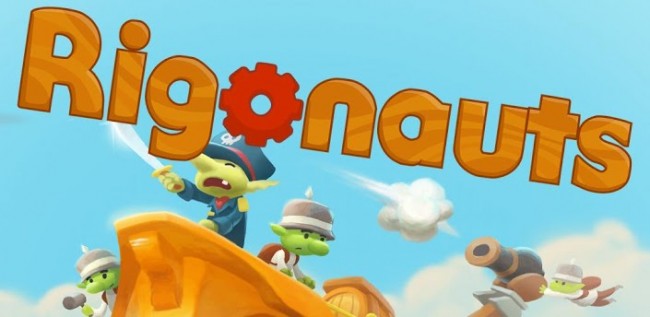 Rigonauts, an award winning ship building puzzle game, has landed in the Google Play store. Well, for some. If you own a Verizon device that is powered by a Qualcomm Snapdragon processor, then you can grab the game today and play it exclusively for two weeks before it goes public to all Android smartphones.  
I have to admit that I'm not all that familiar with the game, but after watching the preview, I can see how this could be addicting. Your goal is to build a ship that can go to battle and withstand a barrage of bombs and gunfire. If you can take down the enemy ship before your ship is destroyed, you win. It's just too bad that my RAZR M isn't showing as being compatible.
On a related note, the message that Verizon sent to us said that they have the exclusive on the game from 10/9 – 10/23, so that it can show off the "driving capabilities" of the Snapdragon processor in the DROID RAZR HD. Wait a minute! I didn't think we had an official release date for it yet? October 18 looking more likely by the day.
Play Link ($2.99)