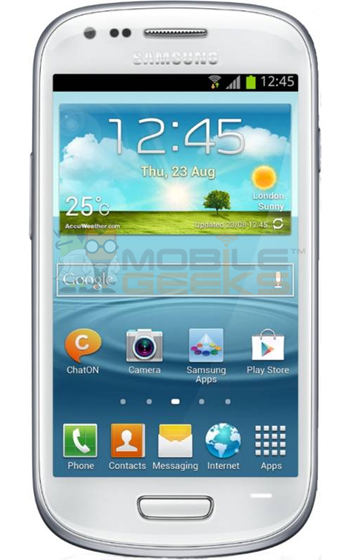 Tomorrow was rumored to be the date set by Samsung to announce the the Galaxy S3 Mini. Someone probably should have reminded JK Shin, their head of Mobile Communications, who has gone ahead and confirmed ahead of time that the device will in fact be unveiled in Germany, tomorrow. Thanks, JK. Now that the device is confirmed, it seems that the "leak cup" shall runneth over and there are now official specs and images out for the device. 
Specs:
4″ WVGA Super AMOLED Display
1GHz dual-core processor
1GB RAM
5MP rear shooter
16GB built-in storage, microSD card slot
NFC
1,500mAh battery
Android 4.1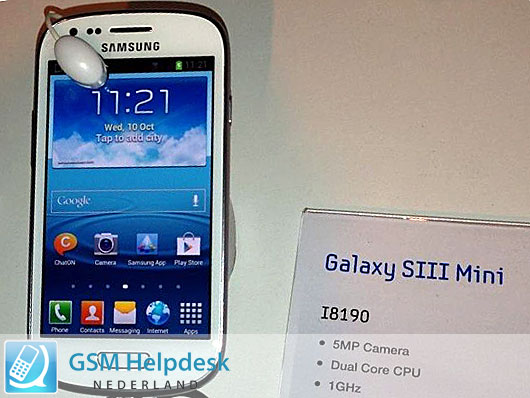 This reminds me of the Nexus S right from the looks, but with updated hardware. It has the 4″ display, Jelly Bean, 5MP camera, NFC, and only a 1GHz dual-core chip. They're decent specs, but definitely not "top tier" by Android's standards. Clearly, this is Samsung trying to gobble up the mid-tier market, just as they have the "top tier." After tomorrow's press event, we should have availability for the device along with pricing.
Any guesses on if it's coming to the States or not?
Via: Mobile Geeks | SamMobile