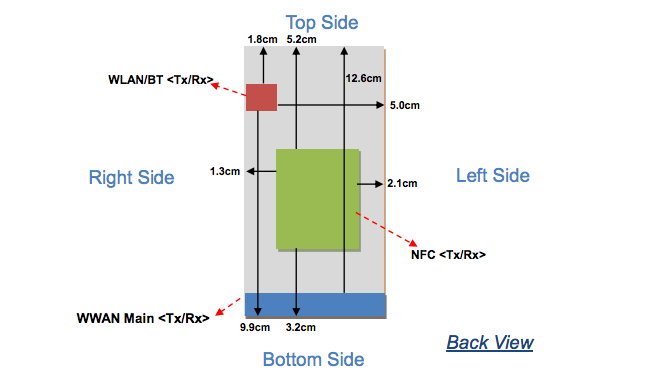 Yep, the LG Nexus talks have officially reached overdrive. Multiple sources from across the web have weighed in with their spec lists, but what about something more official, like an FCC filing? Overseas blogs and forums like Blog of Mobile are under the impression that the LG-E960 (mentioned here by us) is the model number for LG's Nexus, a device that passed through the FCC this week. 
What was in the filing, you ask? Well, we know that this phone is only Tri-band, unlike the GSM Galaxy Nexus which was Penta-band. This filing only lists out AT&T's 850/1900 GSM bands, so for those on T-Mobile, this news might be a bit disappointing. As you can see from the diagram up top, the device also has an NFC chip, but we sort of figured it would if it were to become a Nexus device.
We should also point out that while the LG Optimus G is headed to AT&T, it has LTE, which this phone doesn't. So no, this is not the Optimus G. It could very well be the next Nexus, since we are expecting it to be an unlocked GSM phone sold directly through the Google Play store. We aren't sure why Google and LG would go with an AT&T radio only though, unless it was a cost cutting measure. Then again, this may not be the phone at all.
Via:  FCC