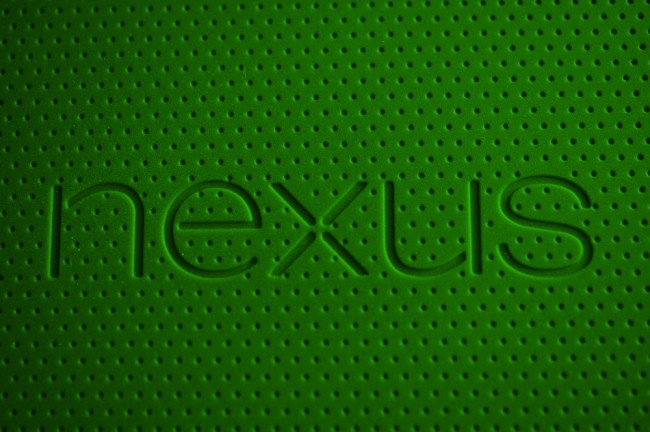 You may not realize this, but it was just last year on October 18 that Google and Samsung took to the stage to reveal the Galaxy Nexus and Ice Cream Sandwich (Android 4.0). Today, is October 1. So where are all of the rumors surrounding the next Nexus device? By this time in 2011, we knew that the Galaxy Nexus was going to be called the Galaxy Nexus and also that Android 4.0 was ICS and that they would arrive together. This year seems to be completely different, though. In fact, we know absolutely nothing about the next Nexus phone, if or when it will arrive, and who is manufacturing it. All we have are a couple of rumors to go on, one of which is new and paints a 30-day window in to the picture. According to our friends over at Android and Me, who spoke with numerous industry sources of theirs, the next Nexus has "already leaked" on some blogs and will be unveiled within the "next 30 days." So which phone is it?
Are we talking about the rumor that LG will create the next Nexus based off of the Optimus G? Will it be Samsung producing a follow-up that is a re-hashing of the Galaxy Nexus with upgraded internals? Or maybe HTC will make their 5″ 1080p phone our next must-have? It's anyone's guess, but we are starting to lean towards LG getting the nod this time around. In fact, if you are curious, you may want to focus in on an LG device with model number LG-E960.
So let's say LG does indeed make the next Nexus. When will we see it? In year's past, we saw a lot of action surround AllThingsD's Dive Into Mobile conference. You may remember Andy Rubin taking to stage with the Motorola XOOM and Honeycomb for the first time. Then last year, after Google cancelled their initial Galaxy Nexus event, held another the morning of the Dive Into Mobile conference, hours before Rubin was to take the stage as a speaker, again. Guess what? Rubin is scheduled to speak one more time at this year's conference, which kicks off October 29. My guess is that Google and whoever their partner is, throws an event the week prior to show off their latest creation.
On a related note, there is also a chance that we see a new version of Android, only this will fall under Jelly Bean and not the rumored Key Lime Pie. It could land as Android 4.2 and may sport a handful of new features such as multi-user login, better camera software, a new dialer, and more. Google likes to launch new software versions along with new phones, so this certainly makes sense.
One thing we don't know is if there will be multiple Nexus devices this year or not.
What are your thoughts? You OK with LG or are you leaning towards it being a different OEM?
Via:  Android and Me