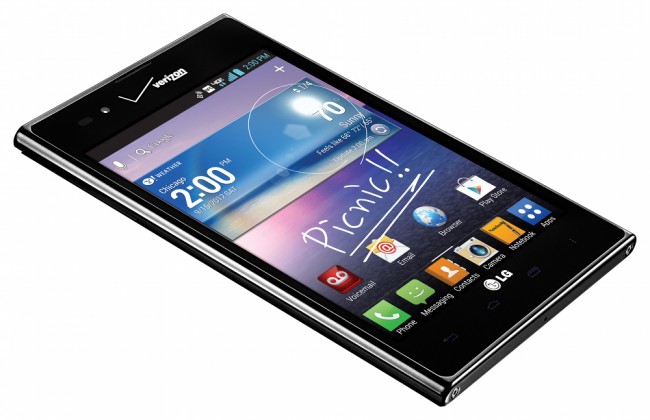 Talk over the last day has been all about Samsung's Galaxy Note 2 that will reportedly arrive on all U.S. carriers, including Verizon. But let's not forget, that there is another tablet-phone hybrid in the game that is available today. The LG Intuition (known as the Optimus Vu abroad) can be purchased from Big Red for $199 on new 2-year contract.
With its 5″ display (4:3 ratio), 1.5GHz dual-core Snapdragon S4 processor, 1GB RAM, 8MP rear camera, and Ice Cream Sandwich, this device doesn't sound awful on paper. Before deciding to purchase one, we definitely recommend that you get one in your hands, though. It's big, folks. Like, awkward in your hands, big.
We spent a few minutes with it in May at CTIA and came away confused. I personally, can't imagine carrying this around as my daily device, but if a purse or "messenger" bag is always attached to you, this may be something to look at. Actually, you should probably wait until the Note 2 is out so that you can compare the two.
Via:  Verizon