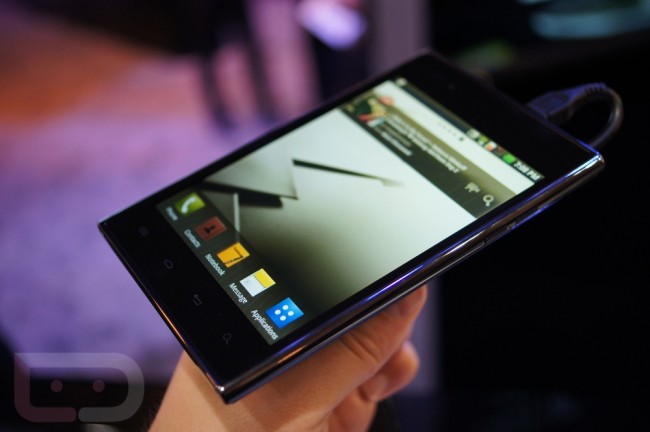 Is the LG Optimus Vu the weirdest phone of the last year? Quite possibly. Once rumored to be LG's knee-jerk reaction to the Samsung Galaxy Note, this thing is a monster. It's being sold as a phone, but with its 5″ display, it's much more. On the spec side, it has a 1.5GHz dual-core processor (probably the Snapdragon S4), LTE, 2080mAh battery, 8MP rear camera, and is only 8.5mm thick. Oh, it also still runs Gingerbread.
After playing with it, I can sort of see how it would be a nice coffee table device, maybe as a mini tablet. I'm still struggling to decide if I would ever want to carry around a device this big as my daily driver. You'll see in the video below what I'm talking about. Aside from the size, it hums along nicely, has nifty screen capture tricks up its sleeves, takes decent pictures, and would be a joy to consume media on.
It has not been announced for the U.S. market yet.