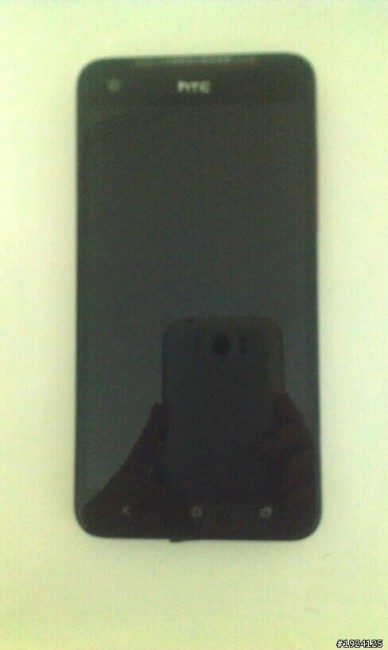 Remember that massive HTC device from the weekend with the red accented side panels? This is apparently an incredibly blurry look at the front side of it. We speculated at the time that it may be the 1080p phone headed to Verizon as the "dlx." An array of Asian sites sees it differently though, and is referring to it as the Endeavor C2 or HTC One X+. The One X+ is was previously rumored to be running the new Tegra 3 chip that can be clocked up to 1.7GHz, however, the dlx has already been benchmarked running a new Snapdragon S4 chip. Yeah, that basically means we are confused.
Other than this other codename, there isn't much to be gathered from the image above. Like I said, it's beyond blurry. The screen does appear to be massive though, and almost edge-to-edge. There are definitely hardware soft keys on it and a front facing camera. The red accent at the top leads us to believe this is the same phone that was pictured the other day.
So, what do we think? Sexy? Too blurry? You tell me.
Via:  TechOrz
Cheers Charlie!