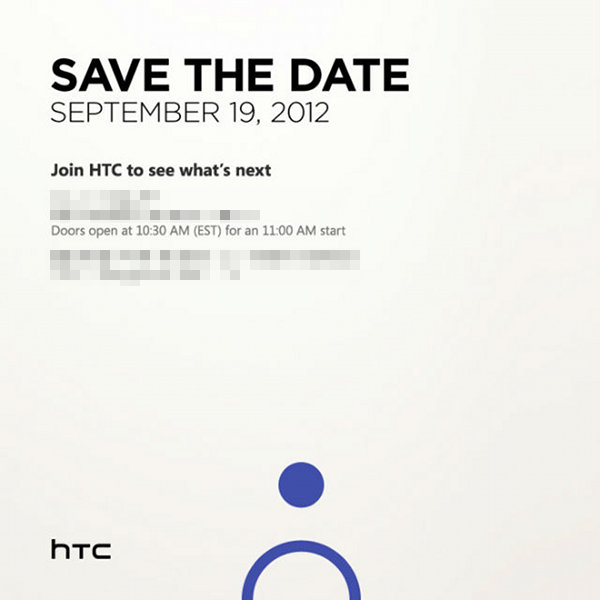 HTC is sending out "Save the Date" notices to the media this morning, letting us know that we can "see what's next" on September 19 in NYC. Other than the date and an odd-looking icon and symbol at the bottom of the invite, there are no other clues. Or am I the only one that thinks the half circle and blue dot look like a play on Google Now? For those with a Galaxy Nexus running Jelly Bean, you know that you can swipe up from the home button, revealing a half circle with a Google Now circle directly above it. Just a thought.
Assuming they do announce new hardware at this event, it's time for you all to take your best guess at what we may see. Will it be the oft-leaked 5″ 1080p device codenamed "dlx"? Could it be that silly looking iMac rip-off tablet we saw from last week? What about the red-accented device pictured here? Maybe it'll be Windows 8 phones? Invites to Android blogs would sort of shut that thought down. Anything else?
And how about the timing? Apple is holding their iPhone 5 event the week before and usually announces that availability will happen the following week or two. HTC's event is happening in the middle of all of that craziness. Smart move?