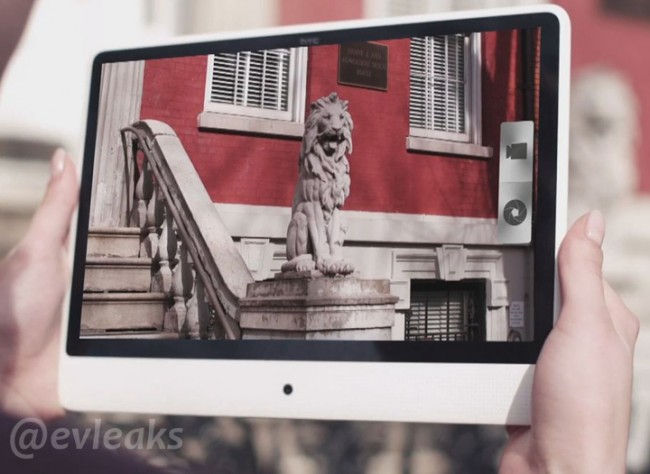 So HTC, to date, has struggled mightily in the tablet game. In fact, they basically took the last year or so off to re-think their strategy after producing some of the more disappointing big-screened Android devices ever (Flyer and Jetstream). That time away has apparently given them enough ideas and has led to the device in the 7 pictures that just leaked on Twitter and that we have featured in this post. 
It's a nameless tablet that appears to have a massive screen, giant chin bezel, front and back cameras (fixated on the bottom of the device), is incredibly thin, and runs a version of HTC's Sense. It also looks like it will have a dock that turns the device into an iMac knock-off.
After cruising over these pictures a number of times, we can't actually decide what OS this is running. The only OS-type of picture we have is that of an email client, which looks like iOS, not Android. We all know that it can't be running iOS, so that either leaves Windows or Android, however, we'd be jumping ahead of ourselves if we claimed it to be either one definitively. Then again, Microsoft apparently denied HTC the chance to produce a Windows 8 tablet, so maybe it is Android after all?
Update:  Tablet UI picture has been added, it's definitely running Android.
What do you guys think? Cool, odd, or don't care?
Via:  Twitter