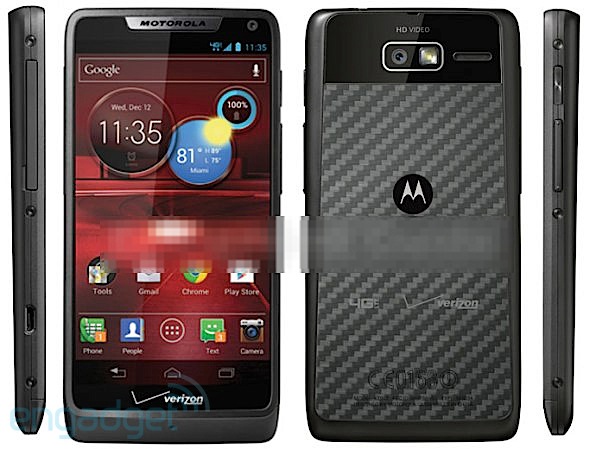 Here is the phone that Motorola plans to unveil on September 5 in New York. Well, we hope this isn't it. It's called the DROID RAZR M. According to full specs and details that leaked out today, this phone is exactly as we expected it to be, with a 4.3″ qHD Super AMOLED display with ColorBoost, 1.5GHz dual-core Snapdragon processor, 1GB RAM, 8MP rear camera, 3MP front camera, 4G LTE, on-screen navigation keys, NFC, Gorilla Glass 2, and Ice Cream Sandwich. 
Now, last year, this would have been an elite phone, but we already know that this phone will run $149 on 2-year contract and come in both white and black. Motorola is definitely positioning it in the mid-range level, we just don't know why, especially with the Razr HD coming along at a similar time.
It looks a heck of a lot like this rumored Intel-powered Motorola device we saw months ago, however, this is not even close to being powered by an Intel chip.
Thoughts on the RAZR M? How about that edge-to-edge screen? Not bad.
Via:  Engadget