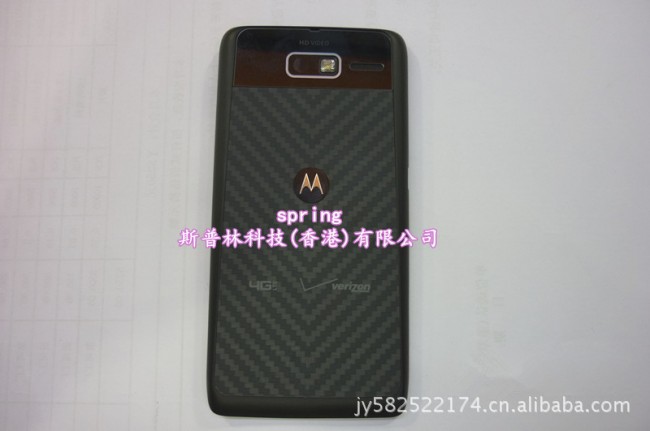 Time to fire up the rumor engines on another yet-to-be-released Motorola phone, this time for the XT907. "What is the XT907," you ask? Well, according to the picture above of a housing for the device, it looks like yet another RAZR-ish phone headed to Verizon with 4G LTE radios inside. It sports an HD camera, that same kevlar backing we have seen on a number of Moto devices, and looks a bit like a mash-up of the RAZR HD and the new Atrix HD. 
Thanks to a UAProf that surfaced for a device by the model number XT905, we could see this device with a qHD resolution that includes on-screen navigation keys. The resolution showing in this UAProf is listed as 540×888. Now, a qHD display normally runs 540×960, but the row of navigation keys takes up a number, dropping that to 888. Not many other details are really known, but we are wondering if it could come in white, has very little bezel, and runs a Snapdragon S4 processor – sort of like the Atrix.
We should also point out that the original RAZR is model number XT912. That puts this device below it in the numbering scheme, so one could imagine that this might be a budget-friendly or mid-range type of device. RAZR+ or RAZR Plus, perhaps?
And as you all know, the RAZR HD is model number XT926.
Thoughts?
Via:  Alibaba | Softpedia