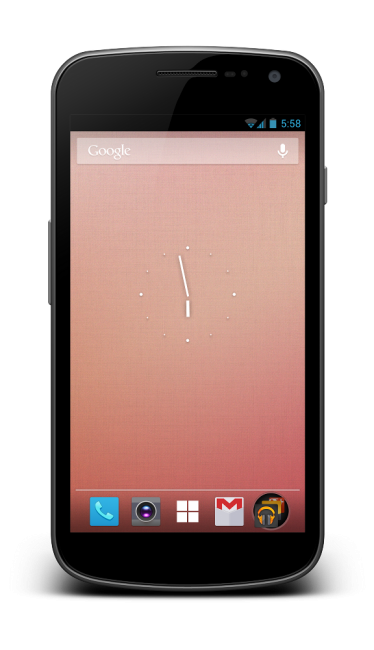 Yesterday, the Android frame generator graduated into official status and is now known as the Device Art Generator. It's a tool for app developers to use when taking screenshots of their apps and then displaying them in a visually pleasing manner. As of today, you can only display your screenshots in Nexus devices, but we get the feeling that there will be many more on the way. After all, sites like MyColorScreen have figured out how to use almost any device on the planet in theirs, so you can imagine that Google will work in something as well.
For most of us, this tool will only come in handy when we want to display our own screenshots for the world to see on a personal level, rather than through the Play store. But what I'm envisioning, is our next "Show Off Your Home Screens Day!" post, filled with nothing but beautiful Device Art Generator pics.
To run it for yourself, head over to the DAG, and drop a screenshot of yours onto the device of your choice. Afterwards, click on it and then save the image file to your PC. From there, feel free to upload it to your favorite image hosting site, and paste the URL in our comments so that we can see your creations. Knowing that most of you still rock out with a G-Nex, you probably won't mind the lack of non-Nexus devices.
Tim's Pro tip:  You can also use this app, which has frames for the Galaxy S3 as an option.
Via:  Google+