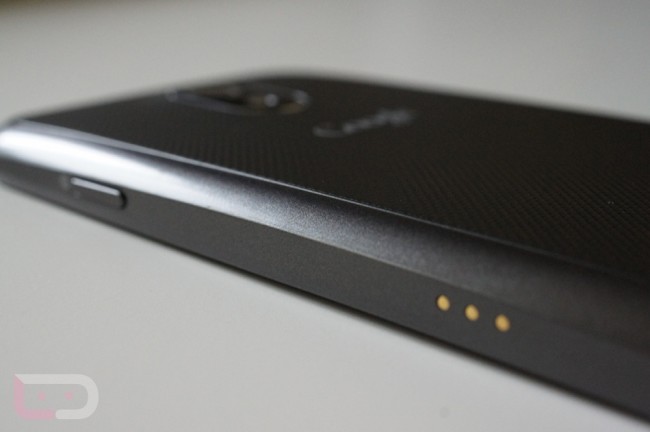 If you have not seen it already, the Galaxy Nexus status in Google Play is listed as, "Coming Soon." To many Android lover's disappointment, Apple recently won an injunction against the device due to a patent infringement. The patent itself is a "universal interface for retrieval of information in a computer system," that is currently utilized in the search functionality of the Galaxy Nexus and many other Android devices (don't tell Apple that). 
Today, Google and Samsung confirmed that the device is indeed banned from being sold in the United States until a fix is issued. Samsung released a statement that really hits the nail on the head when it comes to the game that Apple is playing:
Samsung is disappointed with the court's decision that denied our motion to stay. We believe today's ruling will ultimately reduce the availability of superior products to consumers in the United States. We will continue to pursue an appeal of the Galaxy Nexus preliminary injunction, which we filed on July 2 to the Court of Appeals for the Federal Circuit. Meanwhile, we are also working closely with Google to resolve this matter, as the patent in question concerns Google's unified search function.
As we touched on earlier, Samsung is not in this alone. Google is indeed expediting a software update that will fix the issue in question that is to be pushed out to the devices some time next week. Sure, the device will come back on sale again shortly, but in my opinion, this a low blow by Apple which only truly affects technology consumers and not the actual targeted corporations.
What do you think of the recent ban of the Galaxy Nexus? And please, keep it civil.
Via: ABC News